Mount St. Joseph University alumna, Sasha Feldmann '20, Describes Her Mount Experience as a Liberal Arts Major and Her Current Position As A Digital Content Producer At Local 12 News.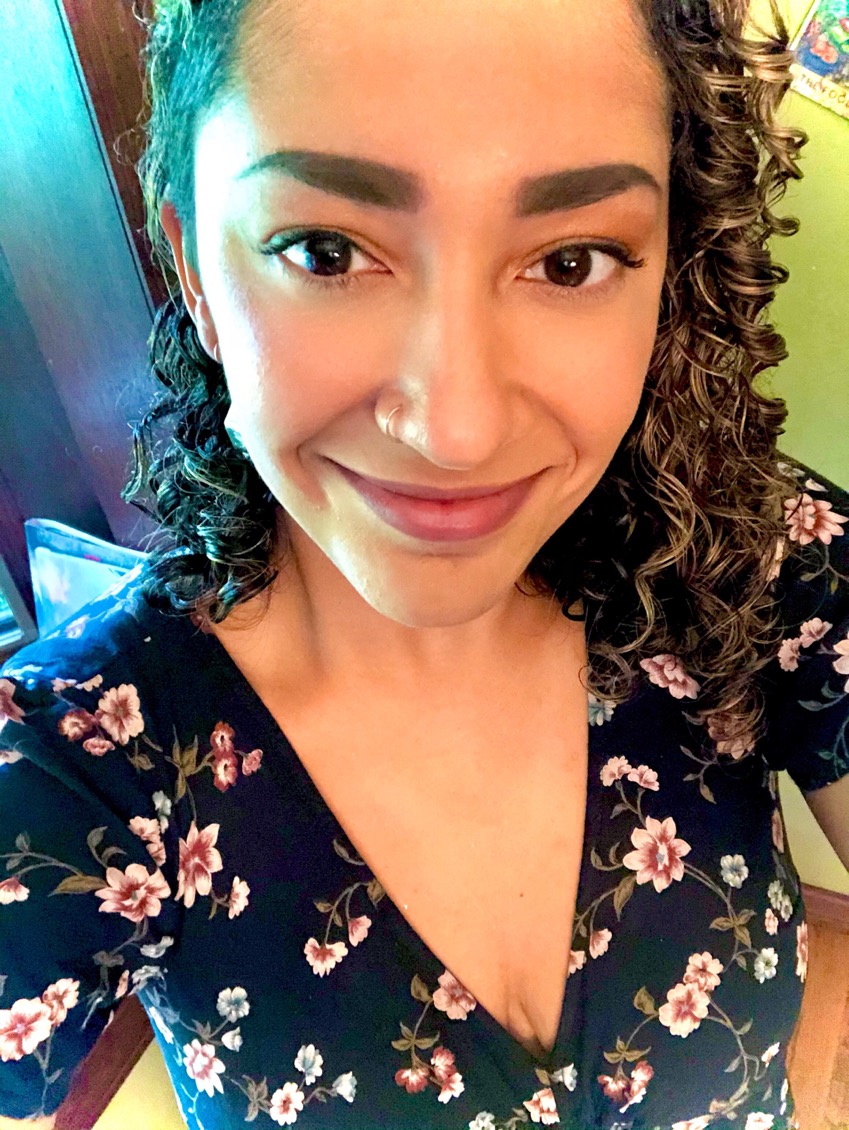 1. What was your graduation year and major?
I graduated in 2020 with a major in Liberal Arts. I minored in English and creative writing.
2. What inspired you to pursue your major(s)?
My best subjects have always been English and history. Liberal Arts is that, plus philosophy, which is another passion of mine. It was perfect.
3. Why did you choose the Mount?
Honestly, I chose it on a whim. Other than a smaller size, I had no clue what I wanted in a college. I believe what led me to the Mount specifically is the fact that my grandfather, who used to teach chemistry there a long time ago, died shortly after I graduated high school. I realized at orientation that Buffy had actually known him.
4. What field did you pursue after graduation? How was the Mount instrumental in preparing you for your future career path?
I got a job pretty quickly at Local 12 News as a part-time (now full-time) digital content producer. Basically, I write stories for our website and post them on social media. The Mount taught me everything I needed to know, from a class about how to handle the professional world, to one that was literally about news writing. It may not be what I want to do forever, but I like it and I think the Mount has prepared me for whatever I do next, as well.
5. Was there a professor/instructor that helped your development as a person?
So many! Buffy was my advisor, and basically the reason I graduated because she helped me through some very stressful times. Drew Shannon taught me more about literature than I learned in all of my previous years of schooling combined; he also got me into theater and a trip to London. I'd also like to name Iris Spoor, Jeff Hillard (retired now), Liz Mason, Jim Bodle, Pete Robinson, and Richard Buchanan (no longer at the Mount), because they made my time particularly memorable.
6. Did you co-op/intern? If so, where?
Yes, I did a co-op in the Mount's communications department as a public relations assistant, and it's not very different from what I do now.
7. What was your involvement like at the Mount? Extracurricular activities, major projects, etc. that you would like to share.
I did theater almost all four years, I was a writer and then editor-in-chief of Dateline, I was Drew's assistant as the bibliographer for the International Virginia Woolf Society, I volunteered at and presented a paper at the International Virginia Woolf conference (39th annual one, I think?), and I've been doing things like this for the Liberal Arts department and the school itself since I was a student.
8. How would you rate your educational experience at the Mount, and how was it a strong fit for you?
It was wonderful, even when I was up to my eyeballs in stress, and it had such a hand in shaping the person I am today -- from my interests and my friends to my values and perspective on the world. I benefited from the individualized attention and flexible scheduling, and the Mount is perfect for that. I cultivated long-lasting relationships with students as well as staff members, and I still feel like I have a support system there. My time there awakened passions I didn't even know I had, made me believe I can do things I didn't think I could, and gave me experiences I'll never forget.