Q&A: Lauren Carr, Director of Theatre Arts.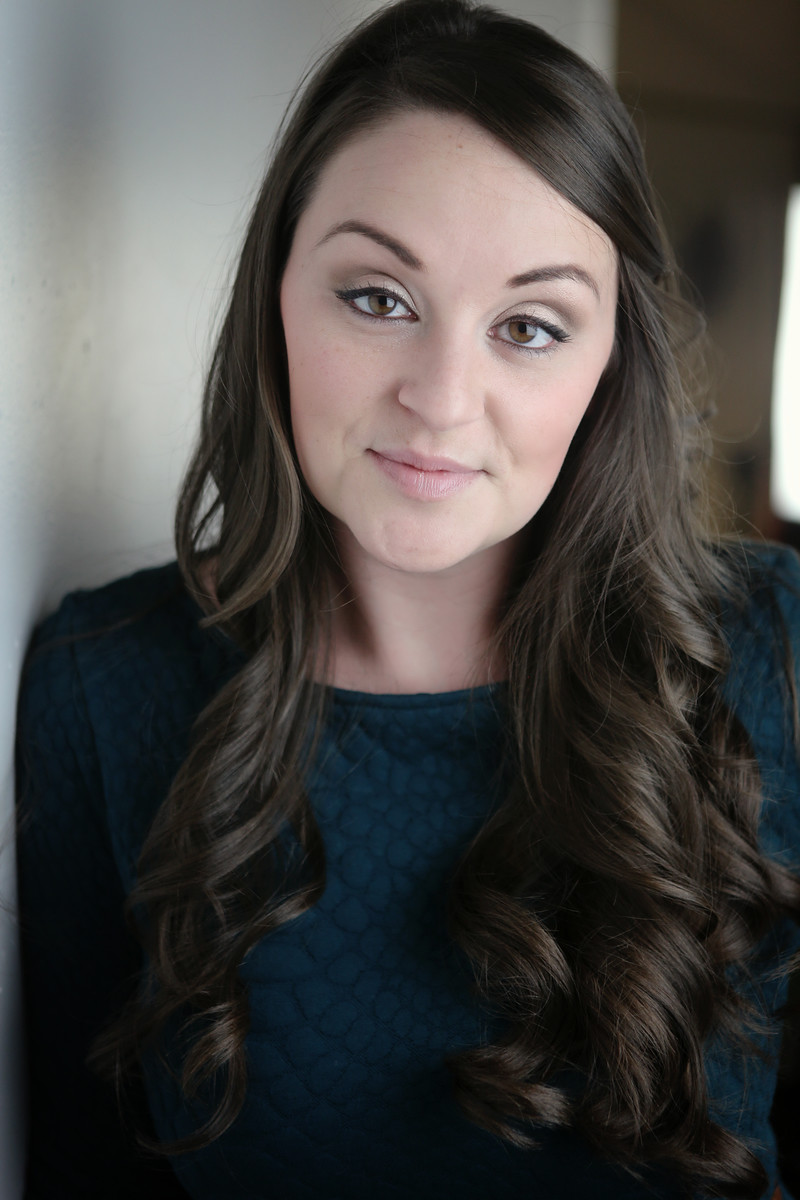 1. Where are you originally from?
I am Cincinnati grown. St. Ursula Academy alum.
2. What did you major in and where?
I graduated with a BFA in Acting with a focus in directing from the University of Kentucky.
3. Why did you choose this major?
I knew from the earliest age that I was drawn to theatre and there was no other path for me. I tried to resist it but I was always pulled back in. My goal was never to "make it" on Broadway, but rather to be a successful theatre practitioner – training in and honoring my craft, mentoring others to see the power in this collaborative artform, and sharing the fruits of this endless labor of love.
4. What is your career background from graduation to now?
Upon graduation I split my time between teaching at UC's CCM Preparatory, performing and directing in the Greater Cincinnati area, and as a buyer and manager of a contemporary women's boutique. After many years of living the gig life, I dedicated my life to teaching theatre. While still teaching at UC, I worked for theatres like Cincinnati Playhouse in the Park and Ensemble Theatre Cincinnati and consulted around the country through the Educational Theatre Association.
5. What are you most excited about being the new MSJ Theatre Director?
I am excited to be a part of the MSJ family and to shine a light on the heart, drive, and dedication of the students who participate in theatre on campus. Theatre isn't easy. It takes hard work, focus, collaboration, communication, and so much more that we typically associate with athletics. But actors train. They must continue to work on their craft. Their dedication to long hours, working together – as a collective, towards a goal larger than themselves is such an invaluable lesson that these actors will take with them as they leave MSJ. They will also take with them laughs and stories to remember for a lifetime – these are all of the little things that add up to make this the best job that there is.
I am also excited to remind our community, not just here in Delhi, but in the Greater Cincinnati region, that there is a long-standing tradition of theatre and performing arts at the Mount. We are excited to present an exciting theatrical season that will bring in audiences to our beautiful campus to celebrate all that MSJ has to offer.
6. What is your favorite theatre production of all time?
Favorite?!? Of all time? That I've seen? That I've been in? That I've directed? Musical or play? Oy! Saved the hardest question for last!!
I was fortunate to see a Broadway preview performance of the musical Ragtime with the original cast that changed my life. Audra McDonald, Marin Mazzie, AND Brian Stokes Mitchell … that was a night that I will never forget. The musical itself was transformative at its time. One of my favorite plays that I have been in is called Next Fall by Geoffrey Nauffts. It is a powerful play about The play is about two gay men in a committed relationship with a twist, with one, Luke, being devoutly religious and the other, Adam, an atheist. The play revolves around their five-year relationship and how they make it work despite their differences. However, when an accident changes everything, Adam must turn to Luke's family for support and answers. My favorite show that I've worked on as a director is The Wolves by Sarah DeLappe, it centers on the experiences of high school girls through their weekly Saturday morning pre-game soccer warmups. It is a difficult piece because you have 9 women talking on stage at the same time, while actively playing soccer and working out. It's mayhem – and a blast!
7. What MSJ theatre productions can we look forward to seeing during the 2022-2023 academic school year?
MSJ brings you an early kick-off to the holiday season with a thoughtful look at what happens when we over-think, misunderstand, and love oh-so deeply. MISS BENNET: CHRISTMAS AT PEMBERLEY by Lauren Gunderson and Margot Melcon, a sequel to Jane Austen's Pride and Prejudice, follows bookish middle-sister Mary as its unlikely heroine. Mary is growing tired of her role as a dutiful middle sister in the face of her siblings' romantic escapades. When the family gathers for Christmas, an unexpected guest sparks Mary's hopes for independence, an intellectual match, and possibly even love.
MISS BENNET: CHRISTMAS AT PEMBERLEY runs November 3rd, 4th, 11th & 12th 2022.
Auditions:
Thursday, Sept 1st – 5:00-8:00 pm | Recital Hall
Click here for more information.
This spring, we are excited to get back to the musical theatre that Cincinnati audiences are drawn to with YOU'RE A GOOD MAN, CHARLIE BROWN based on the comic strip Peanuts by Charles M. Schulz, book, music and lyrics by Clark Gesner, additional dialogue by Michael Mayer, additional music and lyrics by Andrew Lippa. With charm, wit, and heart, this musical explores life through the eyes of Charlie Brown and his friends in the Peanuts gang. Though considered a "good man" by his friends, Charlie Brown can't seem to win the heart of the Little Red-Haired Girl, while his friend Lucy can't catch the eye of her crush, the piano-playing Schroeder. Meanwhile, Snoopy and Linus daydream, and the rest of the friends battle with kites, school, baseball, and misunderstandings before finally coming to realize what makes them truly happy. YOU'RE A GOOD MAN, CHARLIE BROWN runs March 24th, 25th, April 1st & 2nd 2023.
We are proud to announce the staged reading production of this world premiere LETTERS FROM THE SANTA FE TRAIL. In the spring of 2022, MSJ Theatre Arts commissioned a new work from local playwright, Maggie Lou Rader. The winner of the Theater J Patty Abramson Prize and the Notre Dame College New Play Festival, her work has graced the stages of Utah Shakespeare Festival, DePaul University, InBocca Performances, and Cincinnati Shakespeare. Based on the tall, yet very true, tales of Sister Blandina, Sister Justina, the wild west of the 1800s, and even a run-in with the infamous Billy the Kid. This one-night-only performance will also include a Q & A with playwright Maggie Lou Rader. LETTERS FROM THE SANTA FE TRAIL TBA 2023.