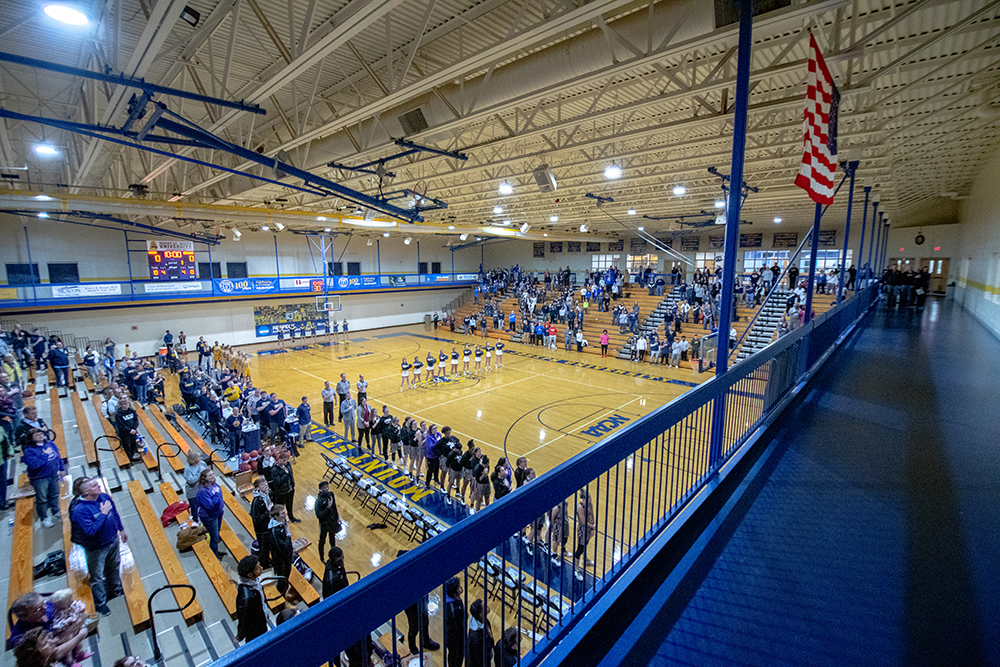 There's a Lion in Each of Us
The Mount has become a conference and regional powerhouse in several sports, and has received national recognition in volleyball, football, men's basketball, softball and wrestling. Mount athletes are regularly included on all-academic teams at the conference, district and national levels. 
The 23 intercollegiate athletics programs at Mount St. Joseph University have been built on a strong foundation based on a student first philosophy. All teams emphasize and encourage academic success, followed closely by athletic achievement.
If you're looking for stats, schedules, and rosters, please visit msjlions.com.
Inclusion in Athletics
With 23 NCAA Division III athletic programs, the Mount values athletes, coaches, athletic trainers, administrators, officials, volunteers, and spectators from all backgrounds and life experiences.  In collaboration with The Center for Mission and Belonging, the Mount's Athletic Department has established an organizational framework to promote the belonging of every individual built on:
Equitable participation,
Inclusive cultures,
An environment of shared meanings,
Programming and education to build acceptance, and
Innovative hiring practices.
Cutting-Edge Facilities
 
Centennial Field House
The Centennial Field House and Austin E. Knowlton Fitness Center was opened for student use on February 1, 2021. The state-of-the art facility will provide indoor, fieldhouse practice space for a wide range of sports and a fitness center for the entire student population.
Softball Complex
The all-new turf outfield surface, and dirt infield playing field, which facilitates excellence drainage, is enclosed by a permanent, NCAA regulation style fence, with a full windscreen. The field also has a state of the art lighting system. In 2009, fully-covered concrete dugouts were put in and in 2011, a wireless, digital scoreboard was installed as well as the construction of a two-story press box was completed.
MSJ Esports
Want to keep up with MSJ Esports? Of course you do. We've got complete up-to-the-nano-second info on all the action. The MSJ Esports facility features eight top end PC's that were designed specifically for high-end gaming. The student-athletes who are members of the Mount's Esports team will have 24-hour a day, 7-day a week access to the machines.
NCAA Division III School within Greater Cincinnati
Colleges and universities in Division III place highest priority on the overall quality of the educational experience and on the successful completion of all students' academic programs. They seek to establish and maintain an environment in which a student-athlete's athletics activities are conducted as an integral part of the student-athlete's educational experience.
They also seek to establish and maintain an environment that values cultural diversity and gender equity among their student-athletes and athletics staff.
Member of the NCAA and Heartland Collegiate Athletic Conference
The Mount is proud to be among the 442 schools who compete as a part of Division III of the National Collegiate Athletic Association (NCAA) and a member of the 10 institution strong Heartland Collegiate Athletic Conference (HCAC). The HCAC is made up of private, independent colleges spanning Ohio, Kentucky and Indiana, or as we like to call it "America's Heartland". 
Click below to take a virtual tour of our Sports Complex and other facilities at Mount St. Joseph University.

Go to the official website of the MSJ Lions and get the latest on every sport, every team, including upcoming games, scores, ticket information, and more.
Athletic Offerings at Mount St. Joseph University
NCAA Division III Women's Sports
We offer women's athletic teams in:
Basketball
Cross country
Golf
Lacrosse
Soccer
Softball
Track & Field
Volleyball
NCAA Division III Men's Sports
We offer men's athletic teams in:
Baseball
Basketball
Cross country
Football
Golf
Lacrosse
Soccer
Track & field
Volleyball
Wrestling
Intramural Sports
Keep in mind, you don't have to play on a Division III team to enjoy team sports. Intramural schedules are flexible, and played in a fun, yet structured, environment. We offer both team and individual sports that end each school year with a championship round.   Contact Chuck Murray, or Joe Sparhawk, Directors of Intramural Sports and Recreation, for more information at (513) 244-4311.
Sports Offered
Basketball
Cornhole
Dodgeball
Flag Football
Soccer
Sand Volleyball
Volleyball
Wiffle Ball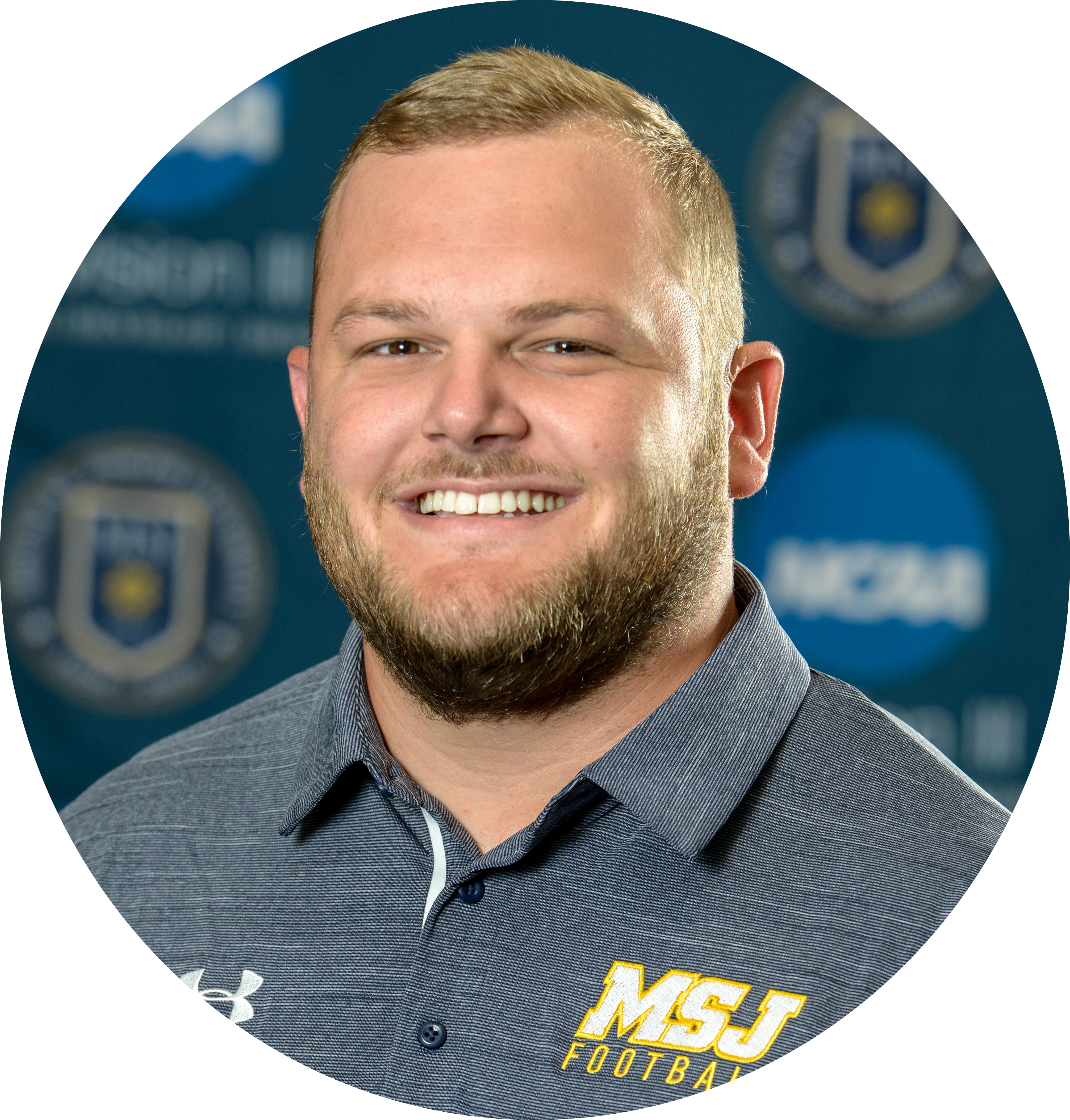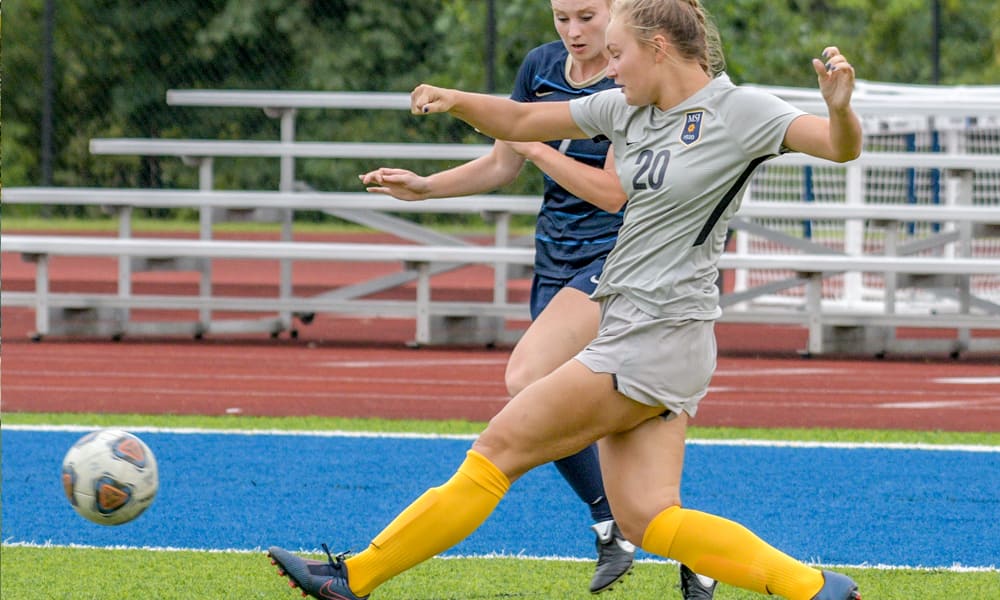 Sports Story of the Week
There's always something happening with the Mount's sports program, teams and athletes. And this is where you'll find out exactly what that is. Every week we've got a new story to inspire, inform, interest, maybe even intrigue. Get a new perspective on the game and the game changers on the field.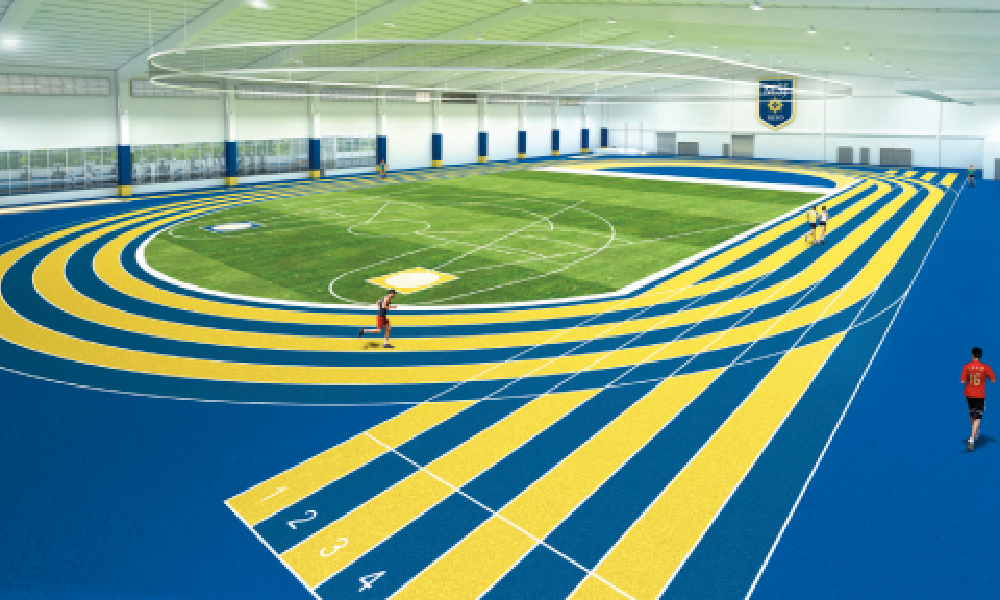 Support Your Sport
We are proud to have supporters of the Mount St. Joseph University Athletics Department. If you are interested in supporting one of our athletic programs, learn how you can help give back!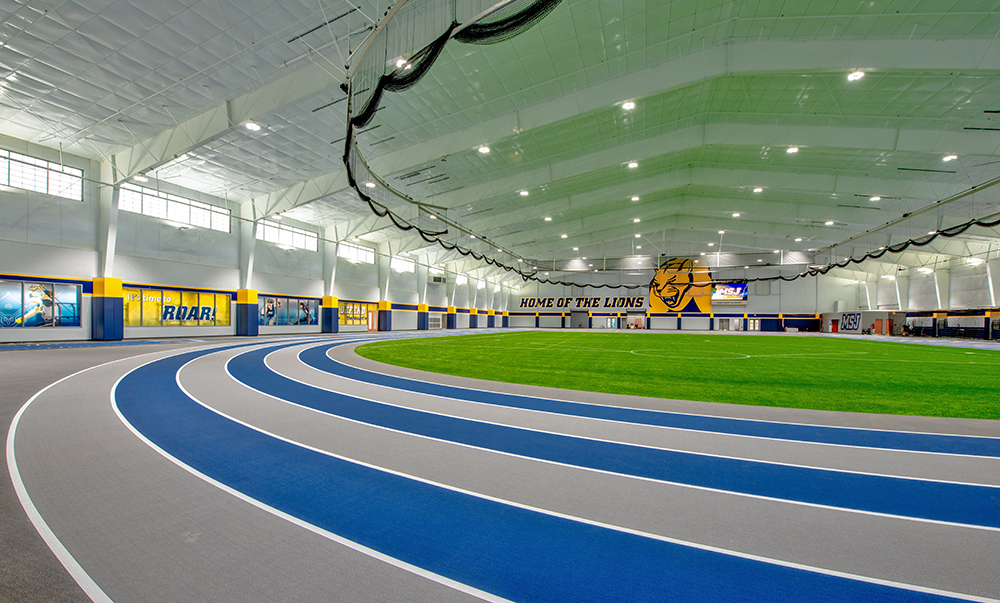 New MSJ Centennial Field House is open!
Our all new Centennial Field House is now open for students to use, and it is way more than a sports arena. It's a symbol of the Mount's commitment to the balanced development of body, mind, and spirit. Big enough to provide practice space for a variety of sports, but also loaded with more than enough equipment to serve as a fitness center for the entire student population.