Going to college is an investment—but it's worth it.
And with our generous financial aid program, there's a good chance we can cover some of the costs of your studies. A college education is one of the best investments you can make, and the Mount wants to help you understand how to make your education as cost-effective as possible.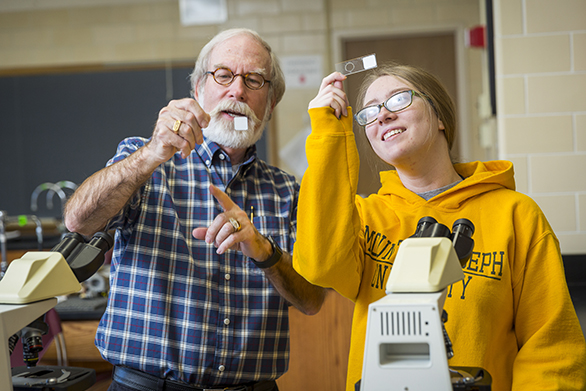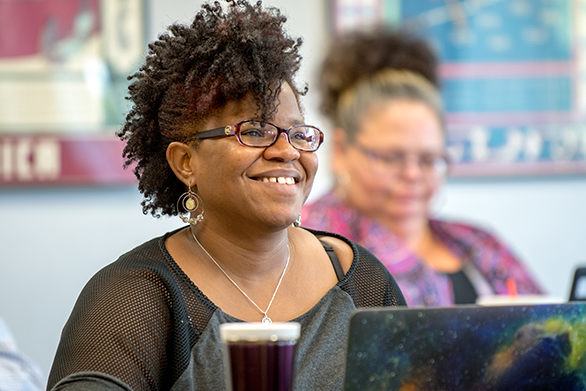 Value of a Liberal Arts Education
According to the Council of Independent Colleges, graduates of independent colleges and universities complete their bachelor's degrees much sooner than their peers at other types of institutions—almost a year earlier than at public institutions and four years earlier than at for-profit institutions—which means fewer years of paying tuition and a quicker start at earning a salary.
Powerful Return on Investment
At the Mount:
98.5 percent of bachelor's degree recipients found employment, according to a 2022 survey.
 
Scholarship Opportunities
Mount St. Joseph University offers several levels of academic scholarships and awards to incoming students to recognize academic achievement. They do not require a separate application and are awarded on a rolling basis, typically beginning in November for the upcoming academic year. Eligible students will receive an offer for one academic scholarship or award. Learn about the Mount's scholarships and awards.
Average Cost and Scholarships
$35,450
Undergraduate tuition per year
$17,725
Undergraduate tuition per semester
$27,272
Average amount awarded in scholarships/grants to 2022 first-year students
Contact the Office of Student Administrative Services
The Office of Student Administrative Services provides financial aid support to students at the Mount. If you have questions about applying for and receiving financial aid, contact us today.


Student Administrative Services/Financial Aid
Phone: (513) 244-4418
Email: financial.aid@msj.edu
5701 Delhi Road
Cincinnati, OH 45233-1670


Office Hours 
Monday-Friday - 8:30 a.m. to 4:30 p.m.