The Department of Liberal Arts now offers the traditional major in Liberal Arts along with 5 new concentration options!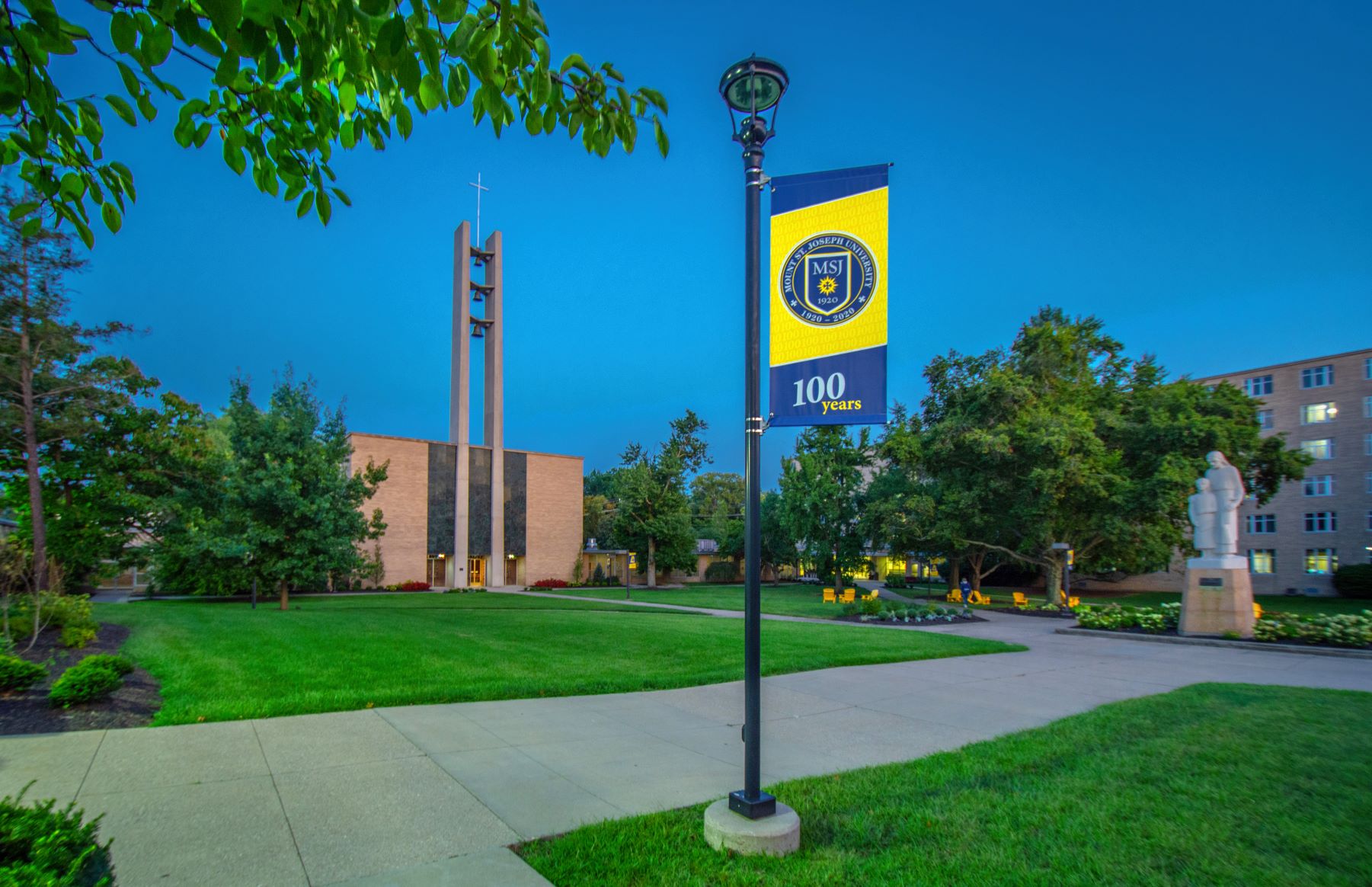 The Department of Liberal Arts is very pivotal at the Mount. The Liberal Arts teachings are even highlighted in the Mount St. Joseph University mission statement:
"Mount St. Joseph University is a Catholic academic community grounded in the spiritual values and vision ofits founders, the Sisters of Charity. The University educatesits students through interdisciplinary liberal arts, and professional curricula emphasizing values, integrity, and social responsibility."
The university is constantly trying to keep up with the ever-growing MSJ student population and interests; the Department of Liberal Arts decided it was time for the program to do the same. Along with the traditional Liberal Arts major, the department will also be offering 5 new Liberal Arts concentrations in English, History, Philosophy, Religious Studies, and Theatre. Read below for a quick introduction to each Liberal Arts concentration the Mount offers!
Liberal Arts: Liberal Arts majors are able to explore intellectual interests with broad education and diverse opportunities. The Liberal Arts major combines the fundamental disciplines of English, history, religious studies, and philosophy into an intellectual program that enables students to develop research, writing, and critical thinking skills. MSJ Liberal Arts student, Keegan Brown, said it best by saying "A Liberal Arts major is the Swiss army knife of education."
English: The study of English is part of a long tradition with practical applications too. The ability to write well and with purpose is necessary for every field. The ability to think deeply about complex issues, to better understand the people around us and their motivations, and the ability to recognize the complexities of life's big questions…these are essential skills for nearly any career.
History: Pursuing a concentration in the exciting field of history allows students the freedom to widely explore the past.  They will examine how human interactions affected culture, economies, politics, the environment, and more while acquiring excellent research, writing, and analytical skills. An undergraduate Liberal Arts major with a concentration in History provides exceptional preparation for today's ever-changing employment landscape. With their ability to analyze vast amounts and types of data as well as interpret that data and communicate well-supported findings, students may pursue a number of careers. 
Philosophy: Philosophy prepares students for the inevitable twists and turns of real life, by tackling topics like death, the joys of beauty in the arts, life's meaning, ethical dilemmas, and permanent happiness. The skills of philosophizing are also valued by employers, among others. Sound reasoning can productively resolve disagreements.  Logically combining ideas of various sorts goes far beyond internet searches or memorized formulas that anyone can use. Thinking outside the box generates creative responses to tough questions.
Religious Studies: Religious Studies will help students explore what it is to be human and how to build the common good by engaging with traditions, particularly those of Christianity and the Bible, that have asked these questions for millennia. What is helpful from the past? Where can our traditions continue to develop? How can we appreciate beliefs and viewpoints that we might not share and understand our own better? How can we find and foster shared values among those with whom we disagree to build a better world? While exploring these questions, students also develop important skills in communication and critical thinking that will serve in any professional direction.
Theatre: Theatre leads students to appreciate and analyze theatrical events, practically apply skills in the creation of theatrical productions, investigate the history, approaches, and skills utilized in the creation of theatrical literature and performance, and foster a sense of empathy and respect for diverse perspectives and experience. Students develop essential soft skills in collaboration, critical thinking, creative problem solving, and effective communication. These skills will give students the ability to thrive in a variety of career fields.
Interested in the Mount's Department of Liberal Arts? Visit the MSJ Liberal Arts site to view department updates, news articles, and the programs we offer!