Mount St. Joseph University Special Education Alumni, Nate Stone '20, Describes His Mount Experience As A Special Education Major And His Current Position As An Intervention Specialist At Milford Junior High School.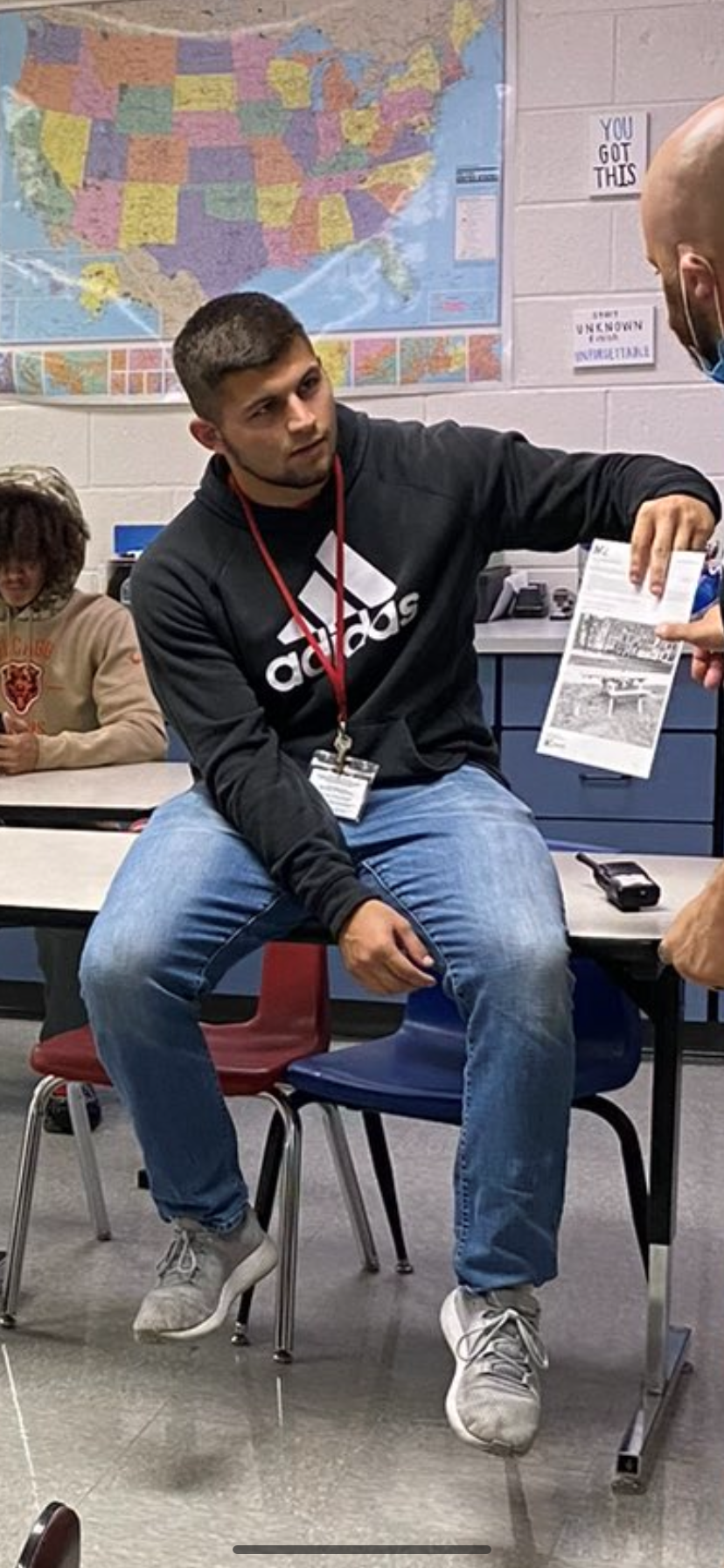 1. What was your graduation year and major?
I graduated in 2020 with a bachelor's degree in Special Education.
2. What inspired you to pursue your major?
I pursued education because to me, teachers built the backbone of who I am today plus many others. They strive to bring out the potential in others, and that's who I wanted to be for my students.
3. Why did you choose the Mount?
I chose the Mount because it was close to home and it enabled me to keep pursuing my athletic career. From the first day I stepped on campus I felt welcomed by both staff and all of my coaches.
4. What field did you pursue after graduation? How was the Mount instrumental in preparing you for your future career path?
I chose the role of an intervention specialist and a coach after I graduated. The Mount helped me develop skills that not only could help students with their academics, but also how to lead, how to show empathy, and how to develop relationships that last a lifetime.
5. Was there a professor/instructor that helped your development as a person?
One professor I remember in particular was Cindy Shibinski. She showed me the way and I can remember vividly what her words were to me when I left "You are going to make a difference". That really stuck with me and is my main goal with each of my students.
6. Did you co-op/intern? If so, where?
My student teaching experiences helped me develop into the educator I am today. I started my first practicum at C.O. Harrison elementary teaching 1st graders how to read, then went to the STRIDES unit at Westwood Elementary which taught me a lot about myself and my demeanor as a teacher, I then went to West Clermont High School which is kind of my "Alumni" and where I currently coach football, and then I ended at Milford Junior High for student teaching, where I am currently employed.
7. What was your involvement like at the Mount? Extracurricular activities, major projects, etc. that you would like to share.
I played football at the Mount. I had such a great experience playing under Coach Hopp and Coach Thompson who taught me so much more about the game itself. Shoutout to Coach Corrill for getting me there. I made memories that would last a lifetime and still hang out with the guys I played with.
8. How would you rate your education experience at the Mount, and how was it a strong fit for you?
The Mount was a clear fit for me. I can't express how thankful I am for the experience. I got a great education, met great people, and it led me to doing what I love.