All MSJ School of Education Students and Alumni are Welcome to Use the Education Resource Room for Classroom Curriculum and Décor!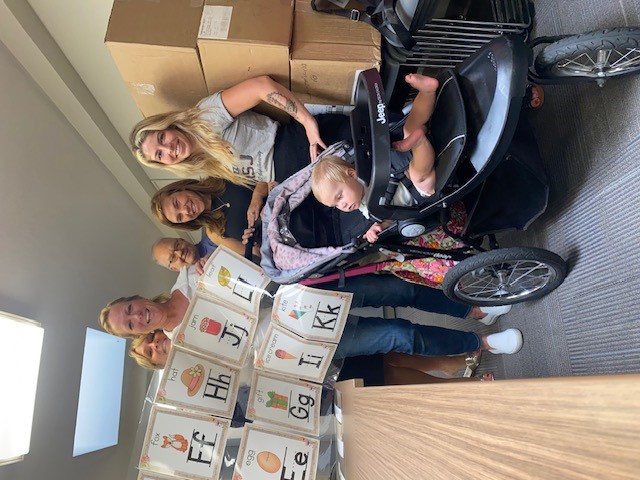 Mount St. Joseph University School of Education's Resource Room is open to current education students and all alumni of the School of Education. The resources, which are free, include an Ellison die-cut machine, bookbinder, paper cutter, cold laminating machine, and a hot laminating machine (for larger posters or items).  The Education Resource Room is open Monday-Friday during the hours 8 am – 4:30 pm.  Please contact Jennie Cunningham at jennie.cunningham@msj.edu for an appointment if you wish to avail yourself of these resources.
Hear from Michelle Pierce, 2020 Graduate from the Masters of Early Childhood Education Program, who recently utilized the Education Resource Room and brought her adorable daughter Emma as a special helper! Michelle graduated from the 15-month accelerated program. She is licensed preschool-3rd grade. She is entering her fourth year of teaching but preparing for her first year in kindergarten at St. James White Oak. "I utilized the resource center to laminate various posters and assorted decorations that will hang in my room all school year long! Booking an appointment for the resource center was not only beyond convenient but also had the added benefit of allowing me to reconnect with former professors!" (Michelle Pierce)
Are you a current student or alumni of MSJ's School of Education and have projects for your classroom? If so, then book an appointment at the Education Resource Room! Please contact Jennie Cunningham at jennie.cunningham@msj.edu to schedule an appointment.