Teddy Graham (Class of 2024)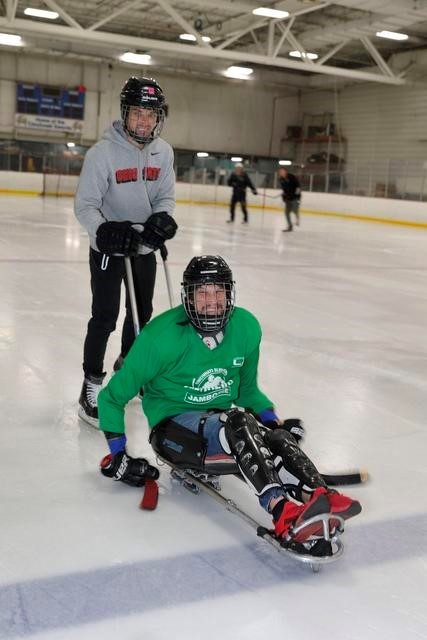 I was very excited that our DPT class was provided the opportunity to volunteer with multiple adaptive sport programs, including the adaptive hockey program with the Cincinnati Ice Breakers sled hockey team. The Ice Breakers team provides opportunities for players at all different levels of competition from beginners all the way to a US National Sled Hockey team player who competes in world Paralympic games. Our students from the MSJ DPT program have been able to attend the Ice Breakers team practices where we can volunteer in pushing the sleds of any athletes in need, help with coaching and drills, or just try out playing the sport of sled hockey ourselves.
My experience working with the athletes in this program has provided me with a strong appreciation for the dedication of these athletes and their families toward staying active and involved in their community. Additionally, I have gained a stronger understanding of the logistics of what goes into running an adaptive sports program, as well as the positive impact that strong advocacy for these types of programs can provide to those whom the program helps. I was also lucky to become connected with one of the coordinators for the adaptive sports programs in Cincinnati, who coincidentally ended up being my clinical instructor for my first clinical rotation during the summer of 2022. Volunteering with the Ice Breakers has become one of my favorite and most impactful experiences in PT school so far, as I have been fortunate to make connections with those in the field of physical therapy as well as the communities of patient populations that I could end up treating in my future career as a PT.