MSJ Department of Nursing Collaborates with RISHI for Power of Nursing Program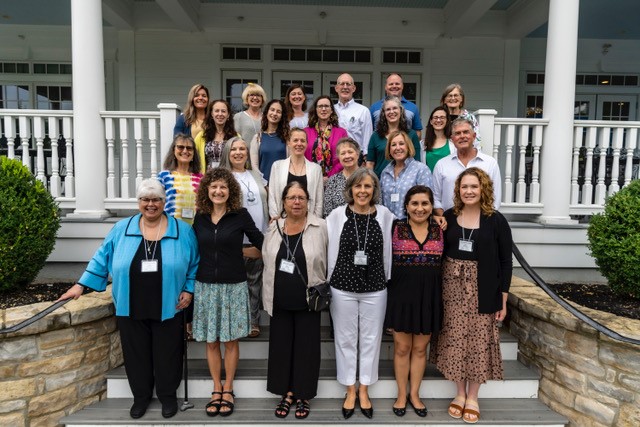 Professors Janet N. Wray, Ph.D., RN, and Kerri Getz, RN, MSN, MBA, CCRN-K, PCCN-K are teaming up with the Remen Institute for the Study of Health & Illness (RISHI) to introduce the Institute's unique Power of Nursing program to the Department of Nursing at Mount Saint Joseph University starting in January 2023.
 "We recognize the tremendous potential of the Power of Nursing program to address issues for students and practicing nurses alike," Wray said. 
The Power of Nursing (PON) is a 15-hour experiential, transformational curriculum for undergraduate and graduate nursing students which offers tools, practices, and resources to help them as students, and later as practicing nurses, to enhance confidence, avoid burnout, and to find or rediscover purpose in their work. 
The five-session course is built on the Discovery Model of Learning in which students and faculty share their own insights and perspectives on topics designed to nurture self-care, resiliency, and community--learning from each other through active listening about experiences such as loss and grief, service, calling and professional commitment.
Preliminary research from other schools of nursing currently offering the PON program indicates that nursing students experience meaningful outcomes from participating in a PON program.  Mount St. Joseph University's Physician Assistant (PA) program introduced a sister RISHI program called The Healer's Art to PA students in 2021, and the program has received rave reviews from the students and faculty who have participated in the program.