Mount St. Joseph University Student, Madison Hart '23, Describes Her Mount Experience in the Nursing – BSN Program Along With Being A Member On The Mount Soccer Team And Involved In ROTC.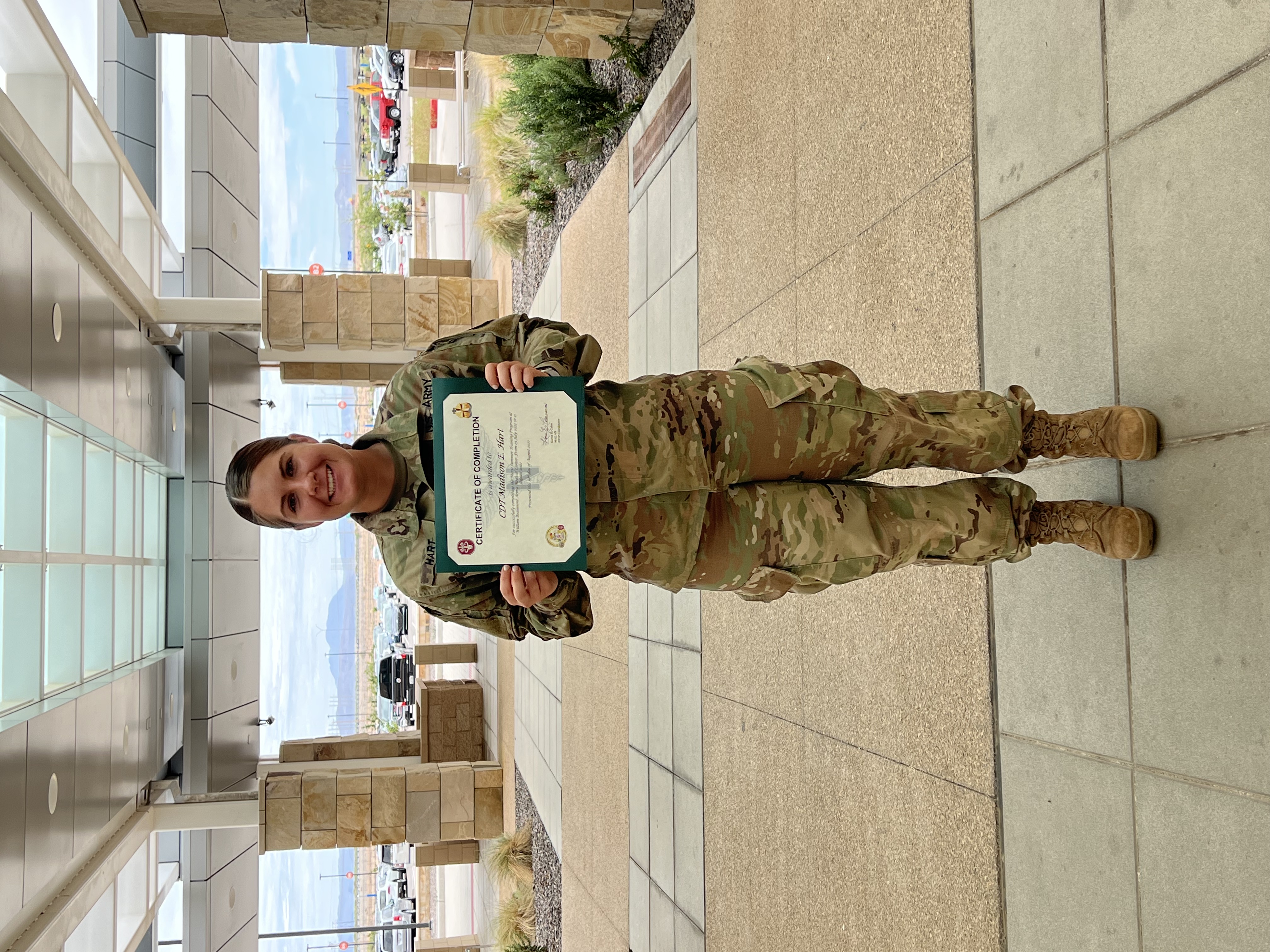 Student Q&A:
1. What is your graduation year and major?
My intended graduation year is May '23 from the Nursing - BSN Program. 
2. What inspired you to pursue your BSN/ROTC pairing?
What inspired me to go into Nursing and the military is that I want to make a difference in the world and I want to help people as well as work in a military hospital and save soldiers' lives. 
3. Why did you choose the Mount?
I chose the Mount based on the nursing program and the passing rate on the NCLEX. I also chose the Mount for the small class sizes and the close community environment the school gives to the students. 
4. Is there a specific professor/instructor that helped your development?
The instructor/professor that has helped me develop the most is Carrie Heheman. She has helped me grow in nursing and has helped me understand that nothing is perfect and events will clash but just take a deep breath and go at one obstacle at a time. 
5. Do you co-op/intern? If so, where?
I do not co-op or intern anywhere at this time. However, I have had clinicals at UC Medical Center, Children's, Christ, Mercy West, Bethesda North, College Hill, Good Samaritan, as well as an elementary school.
6. What is your involvement like at the Mount? Extracurricular activities, major projects, etc. that you would like to share.
My involvement at the mount looks like this: I have played on the Women's Soccer team for 4 years and have been a captain (senior year) and co-captain (sophomore year) during my time on the team. I have been a Resident Assistant (RA) for 3 years (Sophomore, Junior, and Senior years). I was also President of the Campus Activities Board (Junior and Senior years) as well as Residence Hall Counsel (Junior year). I have also been a member in CAB all 4 years and RHC for 3 years. 
7. How would you rate your educational experience at the Mount so far?
I would rate my education experience an 8.5 out of 10. All the faculty members have always been helpful and understanding of my schedule when ROTC and nursing clash. Also, the nursing faculty is always willing to meet with me after class to go over content and further answer any of my questions.  
8. What is your dream career path after graduation?
My dream path after graduation is to go active in the military and get assigned to a military hospital for 4 years and work in the ICU. I would also like to continue my education either through the military or outside of it and become a nurse anesthetist.