Accepting Applications for Fall 2024
Applications are still being accepted for the Bachelor of Science in Nursing program at Mount St. Joseph University. Apply Now.
Overview of Nursing Program
The direct admission Bachelor of Science in Nursing (BSN) program is designed to prepare students as professional nurses who integrate the liberal arts and sciences with the knowledge and skills that are essential for patient-centered nursing practice. Graduates are caring, ethical, healthcare providers who support the dignity of others and promote holistic, evidence-based practice to improve patient outcomes.

Nursing majors move through a rich variety of classes, labs, and off-campus clinical experiences to become effective patient advocates and leaders in a variety of settings. The outstanding reputation of the direct admission Bachelor of Science in Nursing (BSN) program at the Mount is built upon 100 years of experience.
Program Statistics
96.4%
2023 NCLEX Pass Rate
100%
School of Health Sciences
2-Year Career Outcomes Rate
100
Nearly 100 Years of Quality Nursing Education
BSN Bachelor of Science in Nursing at the Mount
Program Requirements and Format
Practice-Ready Specialty-Focused Education Model
Practice-Ready Specialty-Focused Education Model: The NEGP grant funding for the practice-ready education model aims to offer specialty training for nursing students in addition to the essential components of the BSN curriculum. This high-impact opportunity will increase retention rates in the nursing program and with new graduates as they transition to clinical practice. Within the current nursing workforce shortage, specialty areas, such as perioperative nursing, face severe shortages (American Association of Colleges of Nursing, 2023). As such, healthcare systems are hiring new graduate nurses for these specialty areas. However, new graduate nurses enter these positions with only a generalist BSN education. This co-curricular activity will allow nursing students to prepare for perioperative nursing before graduation, intending that these graduates accept positions in the specialty area with the program's healthcare partners.
Hands-On Learning
Co-op and service learning immerse students in the real world and provide rich opportunities for experiential learning and the application of skills and knowledge learned in the classroom. Students work under the supervision of a faculty member and an agency professional in a variety of non-profit and for-profit organizations and community partners.
Potential Minors
A minor is an academic discipline that may complement a major or help a nursing student prepare for an aspect of their future nursing career. For example, if your goal is to become a psychiatric nurse who works with persons who have a mental illness, a psychology minor will prepare you for this type of work. A psychology, sociology, or socio-psychology minor may help nursing students learn about social and cultural determinants of behaviors, how personalities develop, and the types of mental illnesses people might have.
A business administration degree will also help you understand the finances and regulations behind the healthcare system and how to effectively manage human resources.
A forensic or victims studies minor will help students understand how healthcare, forensics, and criminology intersect. These minors may also be a pathway to a future forensic science nursing certification or advanced degree in forensic nursing.
Potential MSJ Minors to Pair with a BSN:
Communication and New Media Studies Minor
Creative Writing Minor
Forensic Science Minor
Gerontology Minor
Graphic Design Minor
Photography Minor
Psychology Minor
Socio-Psychology Minor
Sociology Minor
Victim Studies Minor
Web & Mobile App Development Minor
4+1 Master of Business Administration
Program Outcomes and Careers
Students will be exposed to learning in both the clinical area and the University's high tech skills lab and simulation center.
 The BSN graduate will be prepared to:
Implement effective, culturally sensitive therapeutic interventions based up assessment data
Communicate effectively with individuals, families, groups, and populations
Employ critical thinking to make competent decisions
Develop caring relationships with clients from diverse populations
Apply principles of leadership and management while working in interdisciplinary teams
Exercise professional, legal, ethical, social and political responsibilities
Use information literacy to provide evidence-based care.
Career Potential
Employment of registered nurses is projected to grow 15 percent from 2016 to 2026, much faster than the average for all occupations. Generally, registered nurses with a Bachelor of Science degree in nursing (BSN) will have better job prospects than those without one. Career choices for nurses include:
Critical care/intensive care
Management/administration
Maternal/newborn nursing
Pediatrics
Nursing is among the degree programs with the highest return on investment for students. Nursing is among 11 programs analyzed in a study conducted by the US Department of Higher Education that enables graduates to recoup their educational investment within 5 years or less.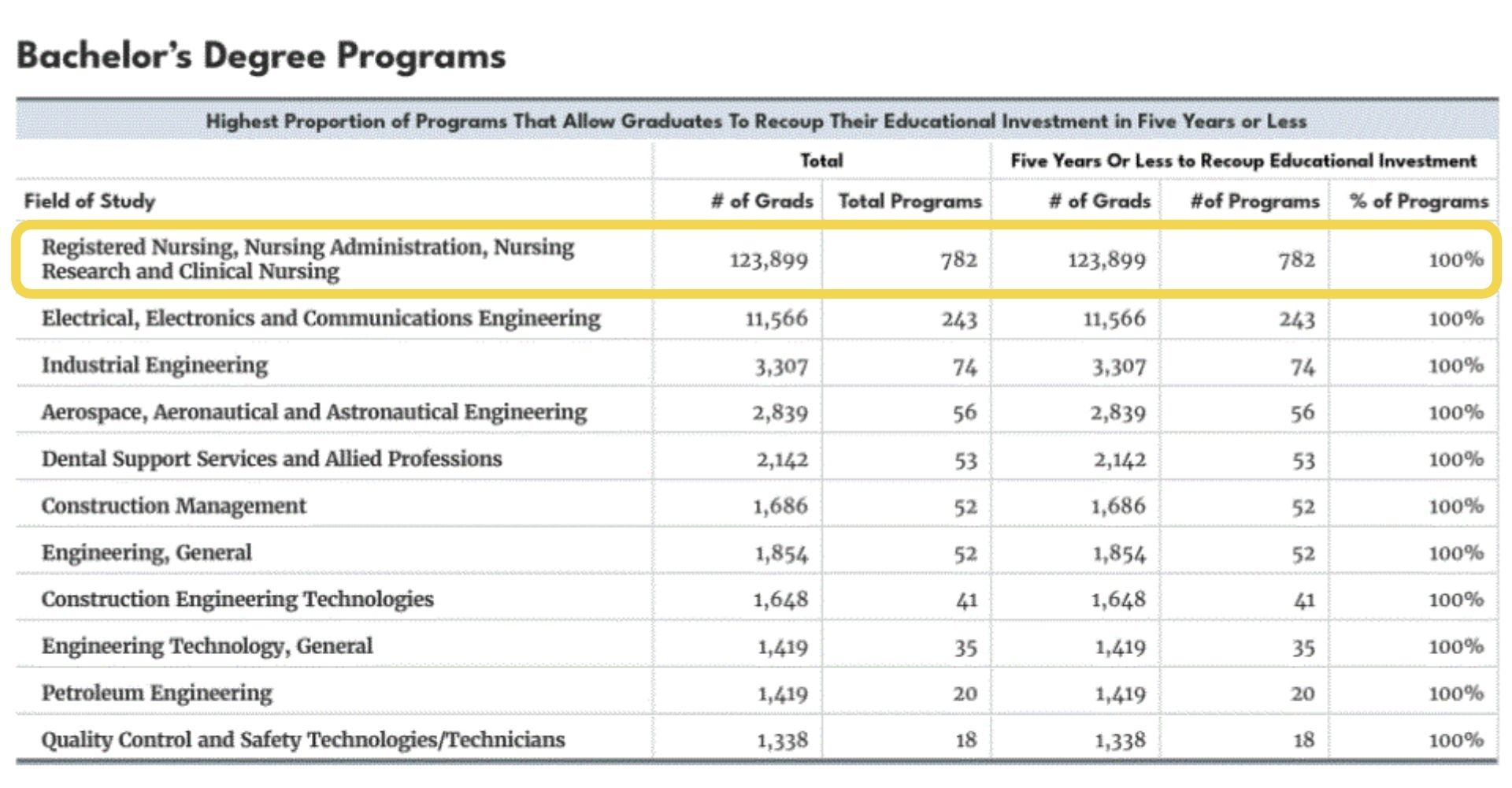 Accreditation
Mount St. Joseph University is authorized to offer nursing degrees at the baccalaureate, masters and doctorate levels by the Ohio Department of Higher Education (ODHE) and the Higher Learning Commission (HLC).
The University receives its regional accreditation from:

     The Higher Learning Commission 
     230 South LaSalle Street, Suite 7-500
     Chicago, IL 60604
     800-621-7440  
To learn more, contact: Higher Learning Commission.
Copies of the University's accreditation can be obtained through the Office of the President.
The Bachelor of Science in Nursing and Master of Science in Nursing Magelin pre-licensure programs at Mount St. Joseph University are approved by the Ohio Board of Nursing (Certificate of Approval)* Ohio Board of Nursing 17 South High Street Suite 400 Columbus, Ohio 43215-7410 614-466-3947 FAX: 614-466-0388 http://www.nursing.ohio.gov/.
Click here to view State Boards of Nursing Licensure Requirements

The baccalaureate degree program in nursing, master's degree programs in nursing (MSN-MAGELIN and post-licensure MSN), and Doctor of Nursing Practice program at Mount St. Joseph are accredited by the Commission on Collegiate Nursing Education(http://www.ccneaccreditation.org).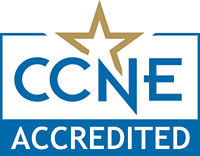 The outstanding reputation of the Mount's direct admission Bachelor of Science in Nursing program rests on a foundation of a century of experience.
What's more, our good standing in the medical community has attracted a staff of world-class educators, an exceptionally qualified faculty of professionals dedicated to passing on their knowledge and skills to future nurses. And in that way, fully prepare graduates for today's dynamic health care environment.
BSN Scholarships and Grants
Interested to find out what scholarships and grants are available through the BSN program at the Mount?
What's Happening in Health - Ask a Nurse
INSTAGRAM NEWS
RECENT NEWS