An expert certified and licensed Athletic Trainer, Dr. Charles-Liscombe, Exercise Sciences & Integrative Health department chair publishes a recent article in the Athletic Training Education Journal.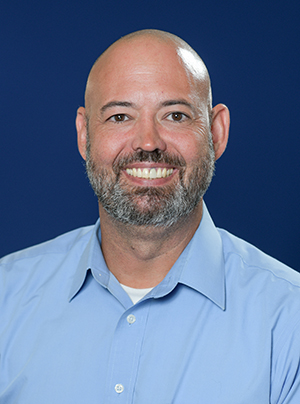 According to Dr. Charles-Liscombe, the Social Determinants of Health (SDoH) are conditions into which people are born, live, learn, work, play and age.These conditions and their influence on health outcomes are significant contributors to health disparities between groups of patients.
Over time, healthcare professions have recognized that more emphasis on the SDoH must be included in pre-clinical curricula and post-credentialing/continuing education.
He, along with collaborators from the University of South Carolina and Indiana State University, conducted a study to examine the impact of a novel continuing education technique—the use of infographics—defined as easily accessible information in a visually appealing format to  reinforce athletic training (AT) clinicians' understanding of the SDoH and to provide quick-to-implement clinical intervention strategies.
With one brief email each week over the course of 12 weeks, the study was able to demonstrate the effectiveness of this intervention to change AT clinician behaviors while working with adolescent patients. 
"The use of multiple modes of media to reinforce and expand on clinicians' knowledge and continuous professional development can aid in future education of healthcare professionals," assesses Dr. Charles-Liscombe.
The Department of Exercise Science and Integrative Health at Mount St. Joseph University prepares future health and fitness professionals that are committed to addressing  health disparities and the barriers that patients often encounter in accessing and receiving high-quality care.  
The Mount's Health and Exercise Science major offers courses such as Epidemiology of Health & Physical Activity, Health Promotion & Health Systems, and Health, Physical Activity, & Aging that discuss the disparities in health conditions and health outcomes, often pointing to the social determinants of health as a leading cause of concern.   
"MSJ students in the Health and Exercise Science program are well prepared to examine and consider the SDoH," he asserts. "This study seeks to expand that knowledge to practicing athletic trainers in the high school setting."
To read more about his findings, visit this journal article here: Continuing Professional Development Using Infographics Improves the Familiarity of the Social Determinants of Health
Health & Exercise Science Major
Do you have an interest in the science of exercise, wellness and quality of life? With four different concentrations to choose from, our program prepares students to enter careers in the health, fitness, or wellness industries and post-graduate studies in the health sciences. Check out which concentration may be a strong fit for you.