Surrounded by an all-weather, eight-lane running track, the MSJ Schueler Athletic Complex opened in 2004 and is home to MSJ football, men's and women's soccer, men's and women's lacrosse, and track and field.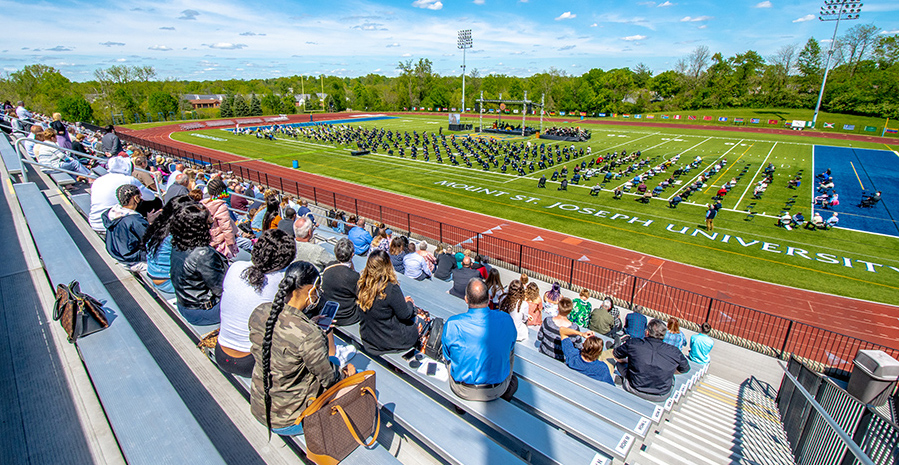 The complex houses concessions, locker rooms, offices, showers, equipment storage, and facilities for athletic training.
Community sports fans are invited to attend college-level competition in the comfortable, welcoming environment that has always been the hallmark of the Mount.
Take a virtual tour of the Schueler Athletic Complex and other facilities and equipment at Mount St. Joseph University.