Commencement is a culmination of everything you have accomplished,
and we look forward to celebrating with you! 
Mount St. Joseph University

December 2023 Commencement Ceremony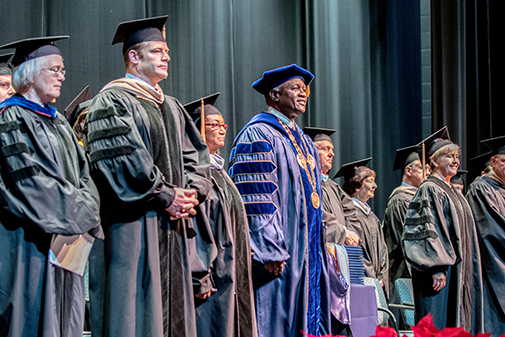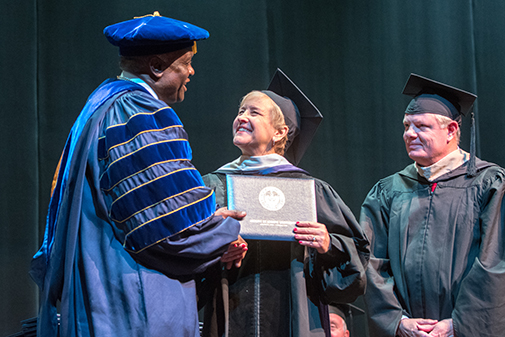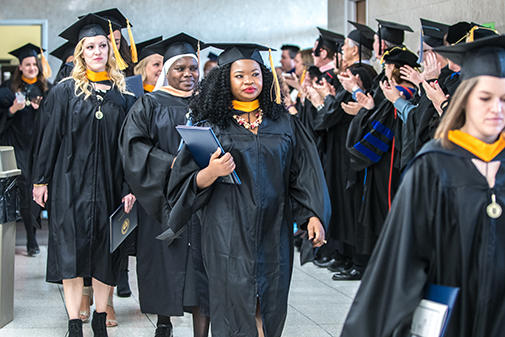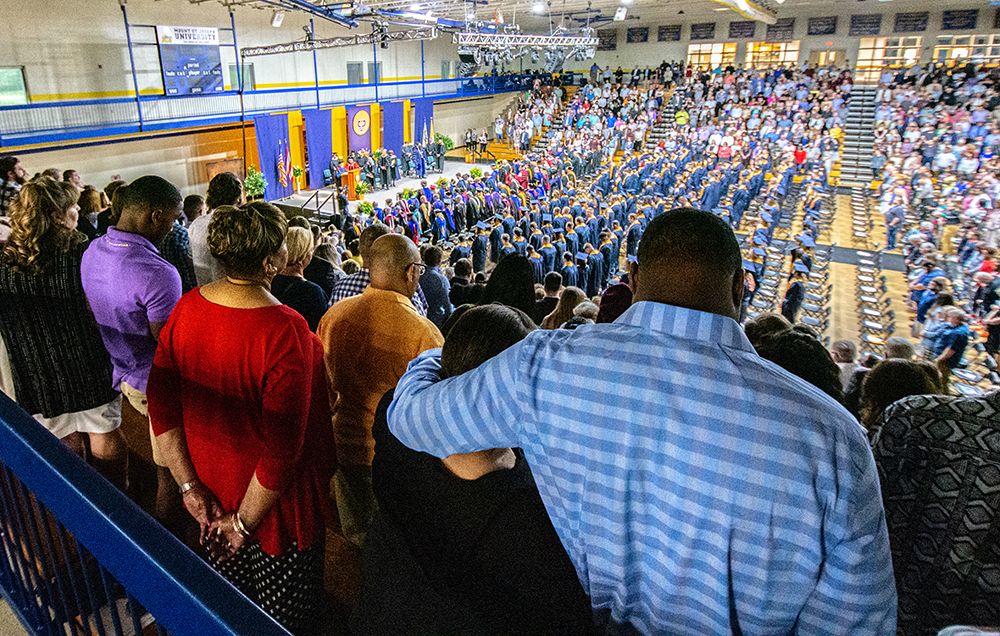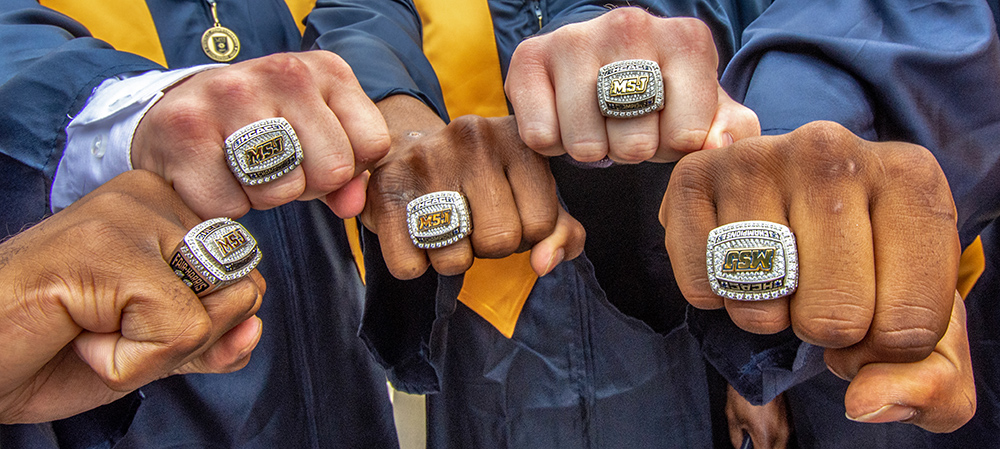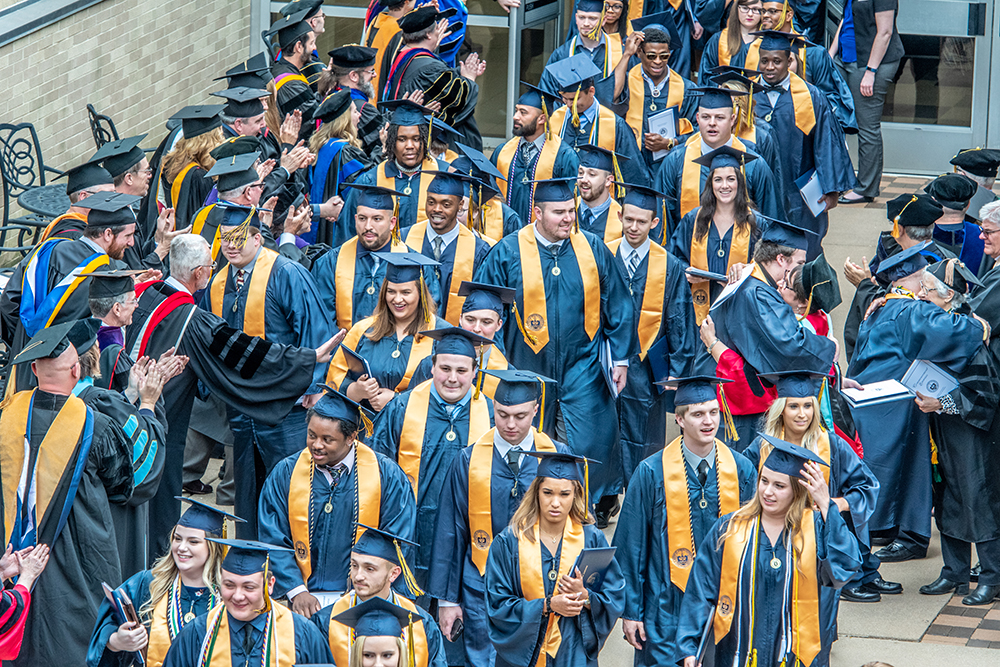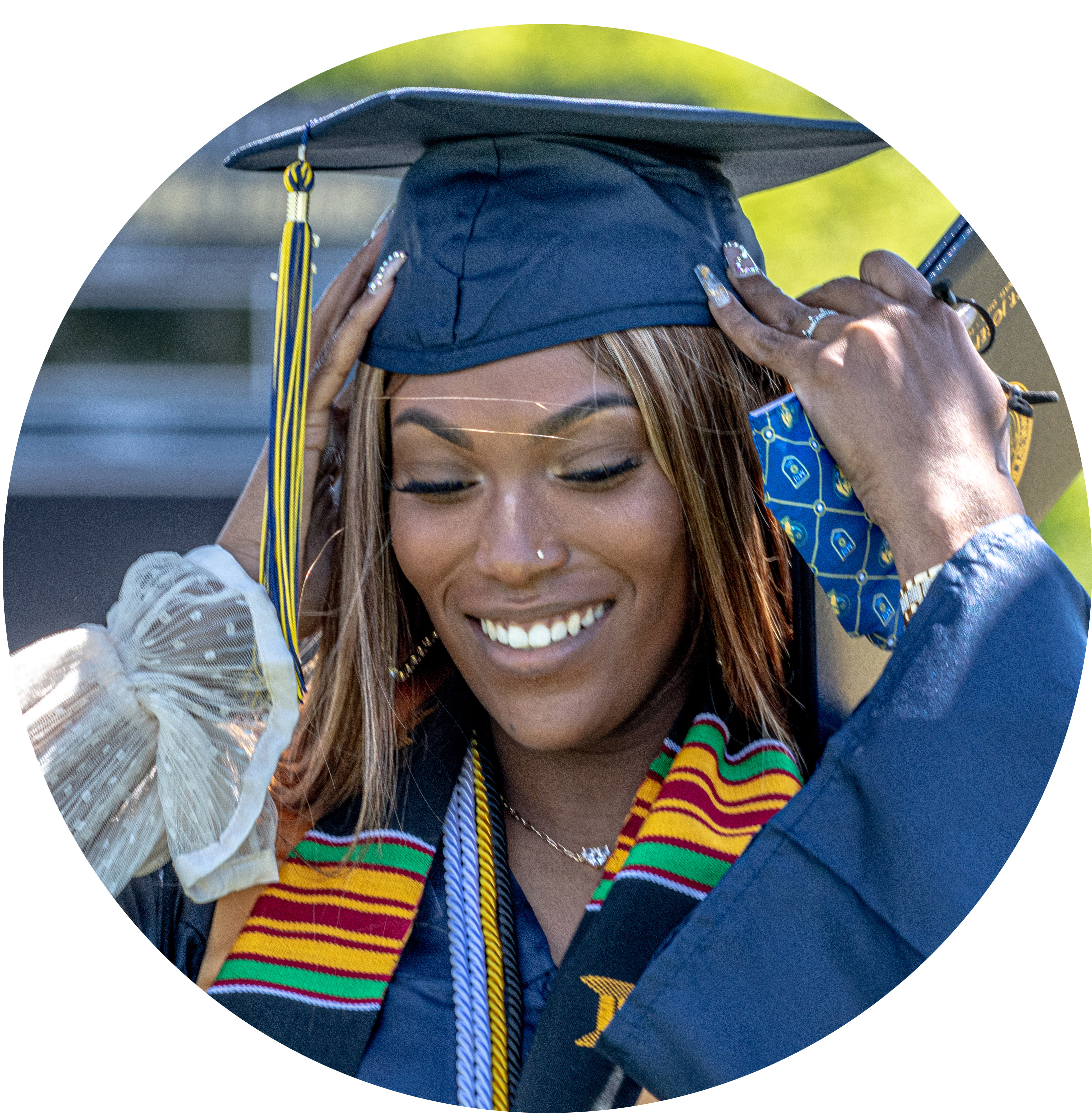 Apply for Graduation
Graduation candidates are required to complete the graduation application with their program directors or department chairperson. The completed application for graduation is submitted to the Registrar's Office. The certificate or degree graduation application must be on file in the Registrar's Office by the posted deadline dates. Contact your program director or department chairperson to complete the application.
COMMENCEMENT SPEAKER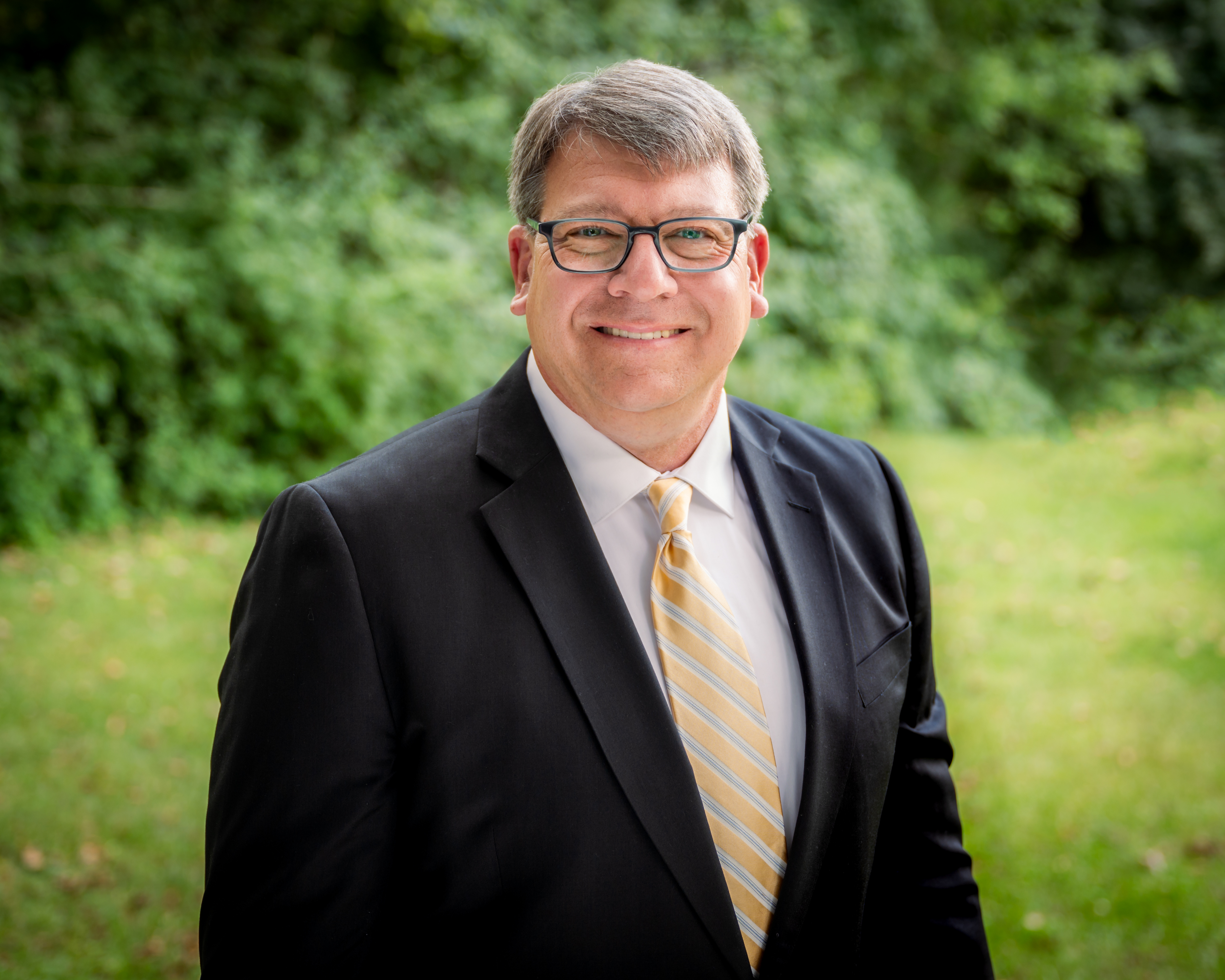 Sergeant Tim Eppstein '96, Cincinnati Police Department 
Sergeant Tim Eppstein of the Cincinnati Police Department earned degrees in Sociology, Psychology, and Philosophy from the Mount St.Joseph University. He earned a Master's in Education and a Certificate of Advanced Graduate Studies in Community Counseling from the University of Cincinnati.
Before joining the Police Department, Tim served as a Psychotherapist at Mary Haven Rehabilitation Center. At Mary Haven he treated junvenile delinquents and sex offenders.  Tim has been a facilitator of adult leadership programming at Camp Joy for 29 years.  Tim's current role at the Cincinnati Police department involves being a S.W.A.T. Negotiator, Academy Instructor, and P.I.V.O.T. Supervisor.
In 2018, Tim received the Police Chief's Distinguished Service Award for his actions at the Fifth Third Bank shooting.  Tim was Hamilton County Police Association's Officer of the Year in 2021.  Tim and his wife Mary are proud parents of two tennage daughter Molly and Liza.
ALUMNI SPEAKER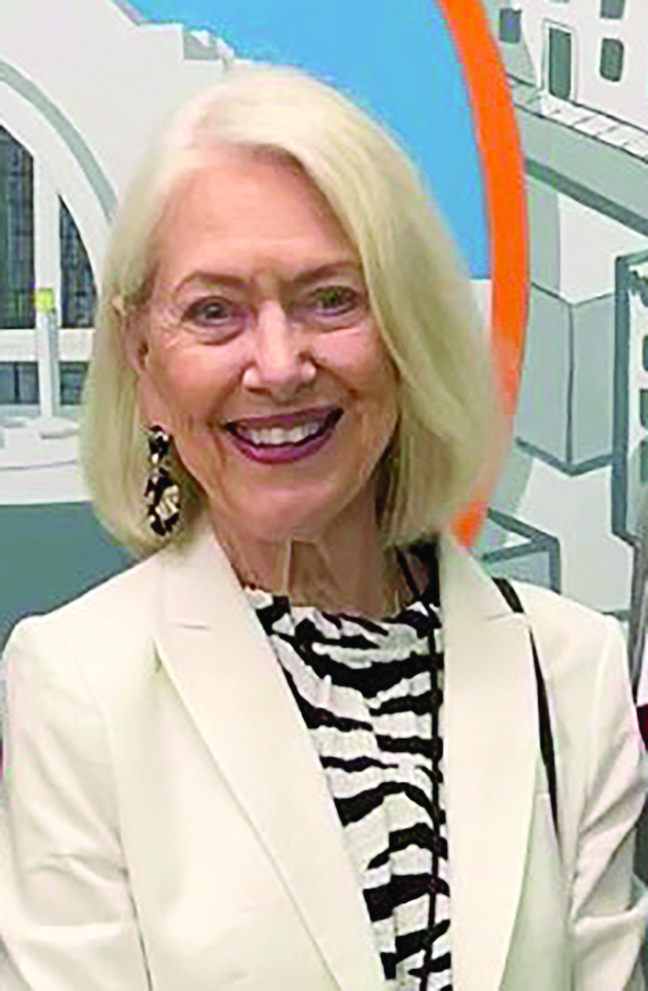 Carolyn Scheve '63
Carolyn Scheve is a Mount St, Joseph University Alumna, graduating in 1963 with a Bachelor of Arts, majoring in Interior Design and minoring in Fine Arts and Philosophy. As a freshman, she assisted the upperclassmen art majors who, under the direction of Sister Augusta Zimmer, participated in producing the sacred art for the Mater Dei chapel on the new Mount campus. After being a part of the first class to graduate from the new Mount, Carolyn earned her Master of Education from the University of Cincinnati and went on to teach art at New Richmond High School until becoming a mom in 1968. In 1977 she started her own Interior Design business from which she retired in 2011.
As a supportive philanthropist and believer in education, Carolyn has not only given back to her alma mater but has also played a vital role in opening Legacies in Hyde Park in 1994. Legacies is a non-profit upscale resale shop benefitting the Cancer Support Community, formerly the Wellness Community. She served there for 26 years. Also, she and her late husband established a scholarship foundation at St. Xavier High School and Carolyn has stayed active there while also enjoying the activities of four grandson students.
Currently Carolyn is enjoying membership at the Cincinnati Woman's Club, where she paints in studio with other artists and serves on committees to raise scholarship money for local high school girls. Carolyn most enjoys being with her two sons and their families and is grateful for seven grandchildren and wonderful friendships.
Lead the Way with the Heart of a Lion
With Commencement approaching, we want to help you with next steps to create your network of opportunity.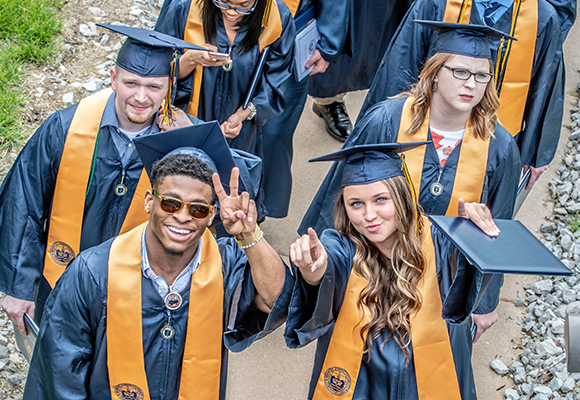 Next Stop: Your Future
You've worked hard, and a myriad of opportunities await you. Looking to request your transcripts? View transcript information here to learn more.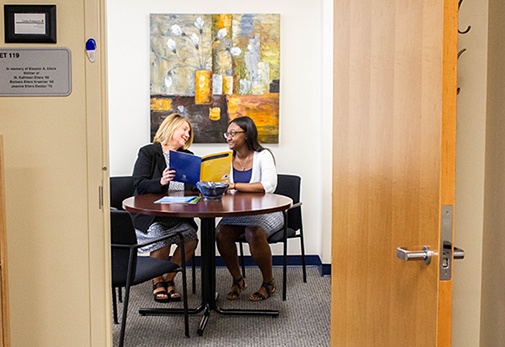 Professional Development Resources
The Career & Experiential Education Center offers assistance to students and alumni by facilitating job assistance and connections with employers, providing graduate school advising, and helping you explore and consider the wide range of personal and professional choices open to you! Stop by our office or contact the
career.center@msj.edu
 to connect with us.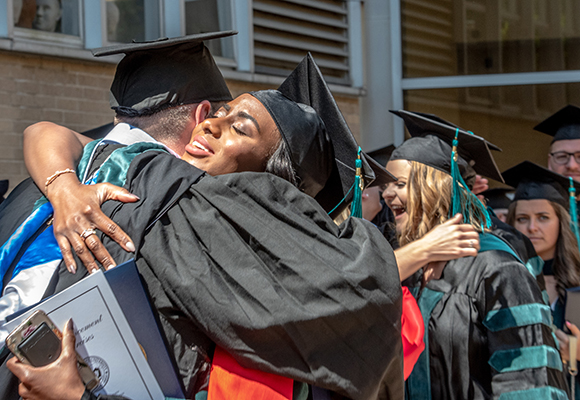 You're Always Welcome Home
At the Mount, you are always welcome home! Stay connected with us with our alumni events and happenings as you keeping climbing higher. We can't wait to see where life will take your next.