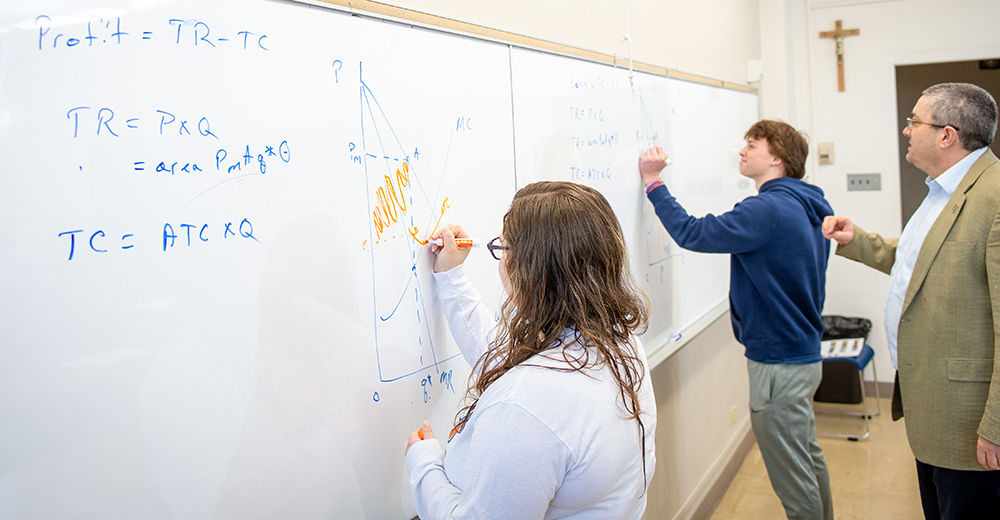 Mount St. Joseph University accommodates busy lifestyles with flexible scheduling options, personalized attention, and expert faculty.
Serving Our Students with a Lifetime of Value
As a university, the Mount reflects a breadth of academic programming and services to prepare graduates who are career-ready and leadership-focused. The Mount's programs are led by award-winning faculty experts dedicated to student success. At Mount St. Joseph University, students connect to a lifetime of value.
Our campus is conveniently located in Delhi Township near Downtown Cincinnati and Northern Kentucky with easy, on-site parking. Our student resources include on-campus computer labs, health sciences labs, library services, and workout facilities.
"
Make an appointment with the admissions team and simply lay out your concerns and any questions you might have.  They truly are there to make your transition as smooth as possible and are genuinely happy to have you there.
The aim of the Mount community is to guide and assist all students, no matter their background, to achieve a degree and to be successful.
Check out Loraine's story here where she discusses her positive enrollment experience as a working adult.
Loraine Delaney, Current Behavioral Sciences Student
"
I love the social work field because there are so many avenues that can be pursued. I did my first field placement at Hamilton County job and family services but also learned about jobs in the medical field, substance use and addictions, working with at risk youth and now working with the veteran and first responder populations.
Michaela Terry `20, Social Work
"
In addition to being an entrepreneur, I also found an interest in Marketing throughout my time at the Mount. I loved my marketing classes with Dr. Edwards and Dr. Goldhahn, and most recently my internship with the marketing team at MSJ. I love how creative and thought-provoking marketing can be.
Aliyah Huff `21, MBA
"
My best subjects have always been English and history. Liberal Arts is that, plus philosophy, which is another passion of mine. It was perfect.
I benefited from the individualized attention and flexible scheduling, and the Mount is perfect for that. I cultivated long-lasting relationships with students as well as staff members, and I still feel like I have a support system there.
Sasha Feldmann '20, Liberal Arts
Recognition and Partnerships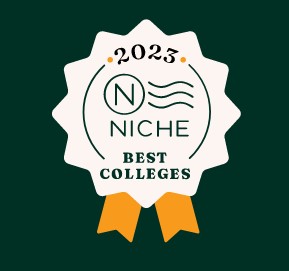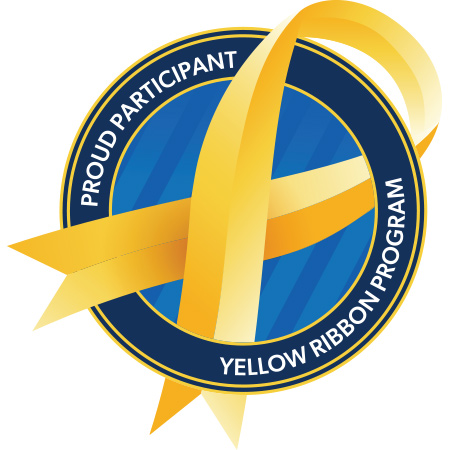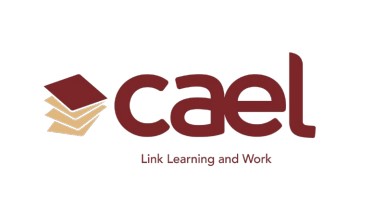 Academic Excellence
A student to faculty ratio of 11:1 means smaller classes and personal attention.
Daytime classes are accompanied by online, evening, and Saturday options for flexible scheduling.
Student organizations like Phi Alpha (social work), Helping all Veterans in Communties, and Student Nurses Association provide academic support and professional development opportunities.
Majors for Working Adults
With more than 30+ options in majors, minors, and programs, the Mount's adult undergraduate programs provide flexibility. Whether you are looking to finish a degree, enhance your education, or change careers, our programs provide flexible learning formats, strong career outlooks, and preparation for graduate school to meet future goals. Featuring courses with evening, weekend, or online degree options, the following majors are a popular option among adult students.
Transfer Students
Our transfer students appreciate our academic and career resources, as well as our networks within the greater Cincinnati area!
Connections Scholars Program
Connections Scholars Program with Cincinnati State, Ivy Tech, Sinclar, & KCTCS
This program is designed to serve students enrolled at Cincinnati State, Ivy Tech, Sinclair, & KCTCS campuses to connect the path of their associate degree from one of our education partners, to completing their bachelor degree at the Mount. Visit here for details.
Check out our Adult Students Admission Requirements page and learn about admission requirements, transfer guidelines, and answers to frequently asked questions.
Business - Management & Leadership: Fully-Online Option
The new Business - Management & Leadership  major, begining fall 2023, will be able to apply knowledge of leadership and management to increase efficiency and effectiveness in accomplishing organizational goals. Flexible, online courses are available 24 hours a day, 7 days a week. Students can choose to take the program in-person on the Mount's campus or enroll in the fully online option. 
Management and Leadership Career Paths
Students gain a strong ethical foundation and awareness of global and social issues in business, as graduates use their knowledge to contribute to business operations in organizations ranging from large corporations to small businesses. Future careers include:
Management
Human resources
Operations
Quality management
Project management
MBA Pathway Curriculum
For a customized curriculum for a specific career path, the liberal arts program can be concentrated with one of the following minors:
Behavioral Science: Evening & Online Options
The Behavioral Science major is customizable and can be crafted according to each student's unique interests and career aspirations. Students will select from an array of psychology, sociology, and criminology courses and have flexible scheduling options including day, evening, blended, and online course offerings.
Behavioral Science Career Paths
Upon graduation, students may utilize their Behavioral Science degree to pursue employment as a:
Research Assistant or Clinical Research Coordinator
Case worker
Correctional officer
Probation or parole officer
Program analysis
Non-profit organizations
Law enforcement
Asset protection or loss prevention
Welfare/social services
Marketing research analyst (with the additional courses MKT 300 and MKT 415)
Victims' advocate
Rehab counselor
Mental health specialist
Therapeutic service provider
Liberal Arts: F
ully-Online Option
Includes asynchronous (viewing instructional materials when you choose) and In*Sync (Zoom-based) classes, along with options for taking classes face-to-face.  
The Liberal Arts major combines the fundamental disciplines of English, history, religious studies, and philosophy into an engaging and flexible program that enables students to develop research, writing, presentation, and critical thinking skills. The program prepares students to enter a variety of graduate programs that will serve them well as they pursue an advanced degree.
A Customized Curriculum
According to a recent article in Fortune magazine, "Employer surveys confirm, year after year, that the skills employers value most in the new graduates they hire are not technical, job-specific skills, but written and oral communication, problem-solving and critical thinking," the very skills and habits of mind the Liberal Arts major develops.
For a customized curriculum for a specific career path, the liberal arts program can be concentrated in one of the following areas:
Educational Studies: Evening & Online Options
The Educational Studies major is an individualized program designed with course scheduling flexibility for students with an interest in the field of education, focusing in areas other than formal classroom teaching and/or teacher licensure. 
This major has many flexible scheduling options including day, evening, blended, and online course offerings. We have locations on our main campus as well as at Cincinnati State. Additionally, online courses are delivered asynchronously (viewing instructional materials when you choose) or synchronously (with once a week zoom meetings).
Educational Studies Career Paths
Graduates with this degree may progress into careers in fields such as:
Disability Services
Family and Children Services
Program Development (for corporations and nonprofits)
Adult education
Higher education
Community outreach agencies
Advocacy
Hospice
Museums 
Social Work: Accelerated Evening & Weekend Format Option
The Social Work major is available in accelerated evening and weekend formats, convenient for the working adult. Students majoring in social work learn to appreciate the cultural and human diversity in society through classroom experience and field work.
Hands-On Experience
The field work experience (two days a week at a social agency) provides on-the-job learning experience under close supervision by both a faculty member and an agency professional, including:
Mental health programs.
Crisis centers for domestic violence.
Homeless shelters.
Other public service areas.
CDCA Program Length
These fully online courses prepare students for the state of Ohio CDCA Phase I and Phase II certificate requirements.
Courses are offered online in an eight-week format.
The CDCA Preliminary course, SWK 410, will begin in January and end in March. The CDCA Renewable course, SWK 420, begins in the Fall.