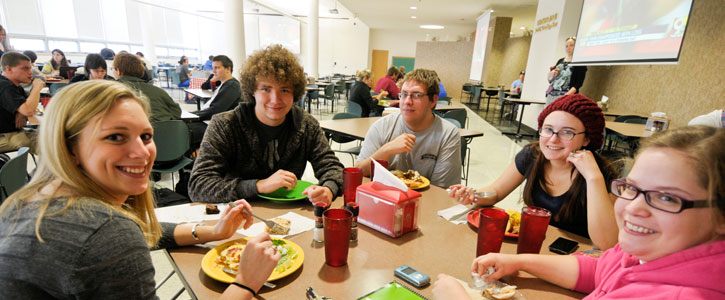 The start of your college career is a new and exciting phase in life. But there are many facets of the college experience you might not have thought about.
Financial Aid - The Mount offers a number of valuable resources to make your financial aid application process easier! Our staff is dedicated to your success.
Housing/Residence Life - By living on campus, students benefit from everything university life has to offer. From being within walking distance of classes and academic resources to making life-long friends, students living in the residence hall get the true college experience.
Dining Options and Meal Plans - The Mount offers three fantastic dining options on-campus - 5/3 Dining Hall, Starbucks, and our Harrington Center Food Court. We also offer several, convenient meal plans for resident and commuter students. 
Health & Wellness - Our Wellness Center is committed to providing a safe environment that advocates, educates, and encourages the physical, spiritual, and psychological well-being of Mount students.
Resources
Find information on tuition and other costs associated with attending Mount St. Joseph University.