Overview of Art Education Program
In addition to the theory and practice of current approaches to teaching in diverse settings, the Art Education program offers an intensive study of the visual arts through studio courses, art history, and art criticism. Students demonstrate competency in a variety of art forms and specialize in one area, leading to their senior thesis exhibition. Upon completion of the Education Department's requirements and a semester of student teaching, graduates earn a Bachelor of Arts degree in Art Education and are eligible to apply for the Ohio Teacher Licensure in Visual Arts (PreK-12). 
Learn more about Art and Design in our School of Arts & Humanities video!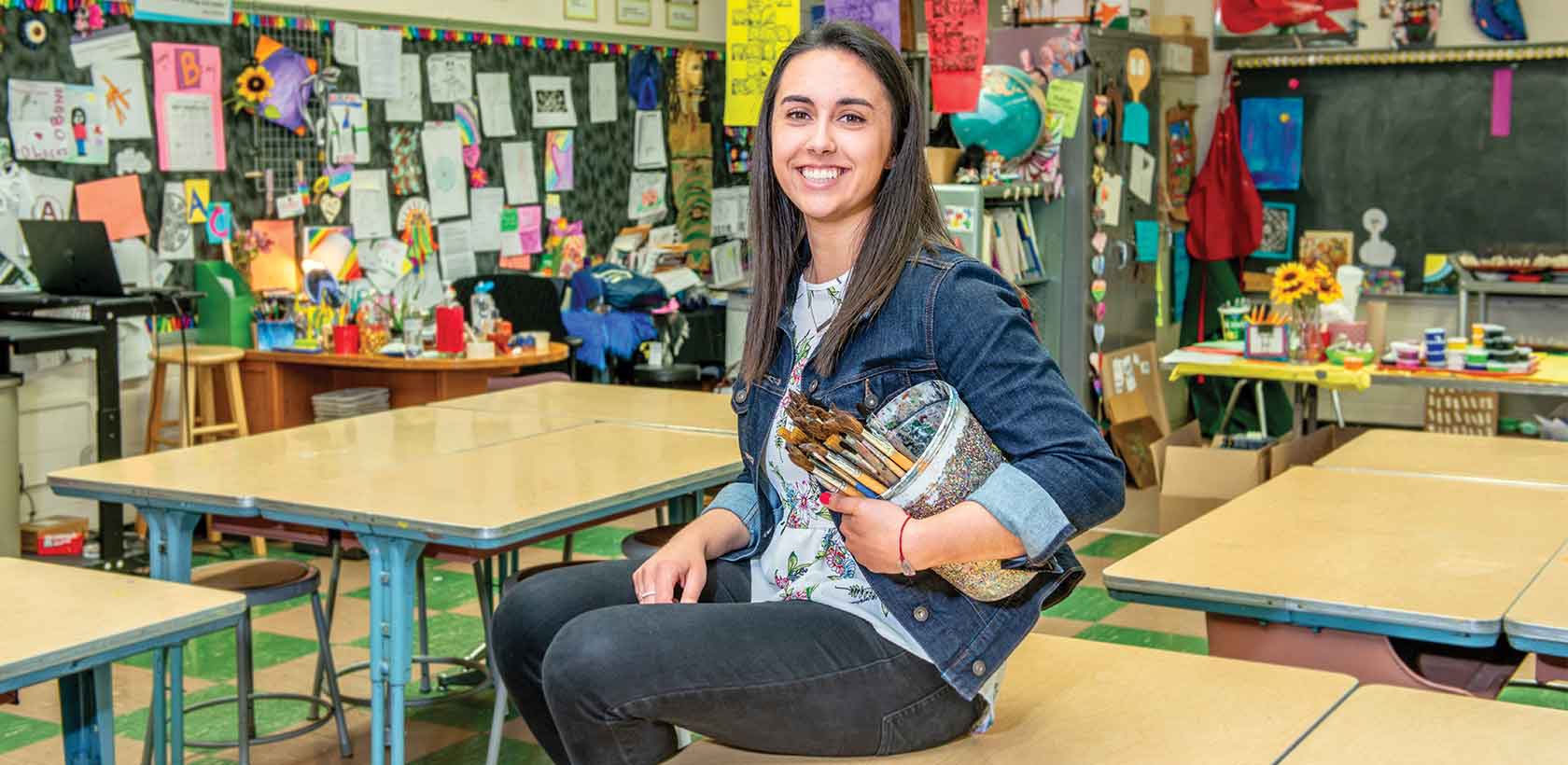 Program Statistics
100%
2-Year Career Outcomes Rate - School of Arts and Humanities
$11,000
in Art Scholarships Available
$500
Art Guild Award Available
Program Outcomes and Careers
A Bachelor of Arts degree in Art Education may lead to several career options, including:
Artist-in-residence
Art school instructor
Art supervisor
Cultural arts center instructor
Multi-age art teacher (pre-school through high school)
Museum educator or docent
Private art teacher
Senior center art coordinator
Hands-On Learning
Coupled with the field experiences in the art education courses, students have opportunities to assist with summer art workshops for children, family art nights, and student art exhibitions. Membership in the Mount's Art Education Association and the Ohio Art Education Association (OAEA) facilitates a smooth transition from preparation to professional practice by promoting involvement in campus, regional, state, and national art education activities. MSJ Art Education students regularly participate in the annual OAEA state conventions.
Featured Courses
Our comprehensive curriculum includes:
2-D Design
3-D Design
Art Criticism
Art History Electives
Artworld
Ceramics
Comprehensive Art Education I and II
Digital Literacy
Digital Photography
Drawing I and II
Multi-age Visual Art Practicum
Painting
Philosophy of Art
Pre-Thesis
Printmaking
Sculpture
Student Teaching
Thesis
World Art History
INSTAGRAM NEWS
RECENT NEWS
News and Updates
Stay up to date with the most recent art program news and events; visit the Department of Art and Design page.
Schedule a visit today to learn about all the Mount has to offer.
Affording college might seem intimidating, but our financial aid department can help set your mind at ease. Use the Scholarship Wizard and Net Price Calculator to review your options.