Fall classes for BSN and cohorts now forming for RN to BSN, MSN, DNP and MAGELIN. 

Submit your contact information below .
The mission of the department of Nursing is to prepare women and men as professional nurses who integrate the liberal arts and sciences with the knowledge and skills essential for patient-centered nursing practice. 
Graduates are caring, ethical health care providers who support the dignity of others and promote holistic, evidence-based practice in a variety of settings.
Outstanding Reputation
The Department of Nursing at Mount St. Joseph University has an outstanding reputation built on more than 80 years of educating nurses. Graduates have gone on to become effective practitioners, administrators, and educators in nursing and health care delivery locally, nationally, and globally.

The Department of Nursing provides educational and experiential opportunities for students to meet new challenges in the health and nursing needs of individuals across the lifespan, acute-care and community-based settings, as well as educating clients to maintain optimal levels of health and wellness.
Facilities and Faculty
The University has a state-of-the-art nursing lab and simulation center, which is used as a practice setting to develop skills that can be transferred to the clinical area.  The greatest strength of the Department of Nursing is the faculty who are highly qualified professionals dedicated to preparing future nurses for the dynamic health care environment.
Click below to view our Nursing Skills Lab and other facilities and equipment at MSJ.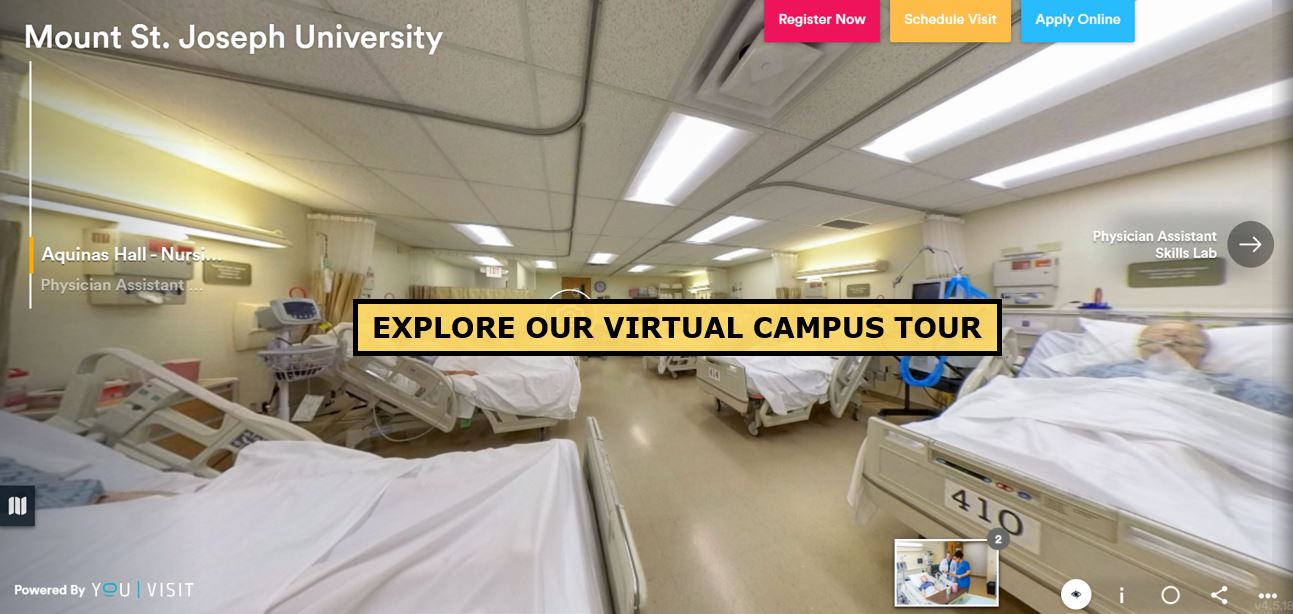 Our Philosophy
The philosophy of the Department of Nursing is to create an interactive and applied learning experience between faculty, students, and colleagues of other disciplines in partnership with patients in need of nursing and health care. Faculty, staff, and students share responsibility for creating a learning environment where mutual respect, accountability, leadership, and self-direction are nurtured.
Effective learning in nursing occurs when intellectual debate and inquiry are encouraged, and varied learning styles, values, and experiences are acknowledged and respected.
The educational foundation for nursing practice is the synthesis, integration, and application of information gleaned from:
theories and research,
liberal arts and sciences,
technology, religious studies and philosophy,
attitudes and values of nursing and colleagues from other disciplines and,
the experiences of culturally and socioeconomically diverse people.


Get Started! Sumit your contact information below for more information on our nursing programs.
Loading...