The Department of Mathematics offers a minor in Mathematics and course work for Ohio Teacher Licensure in adolescent to young adult integrated mathematics.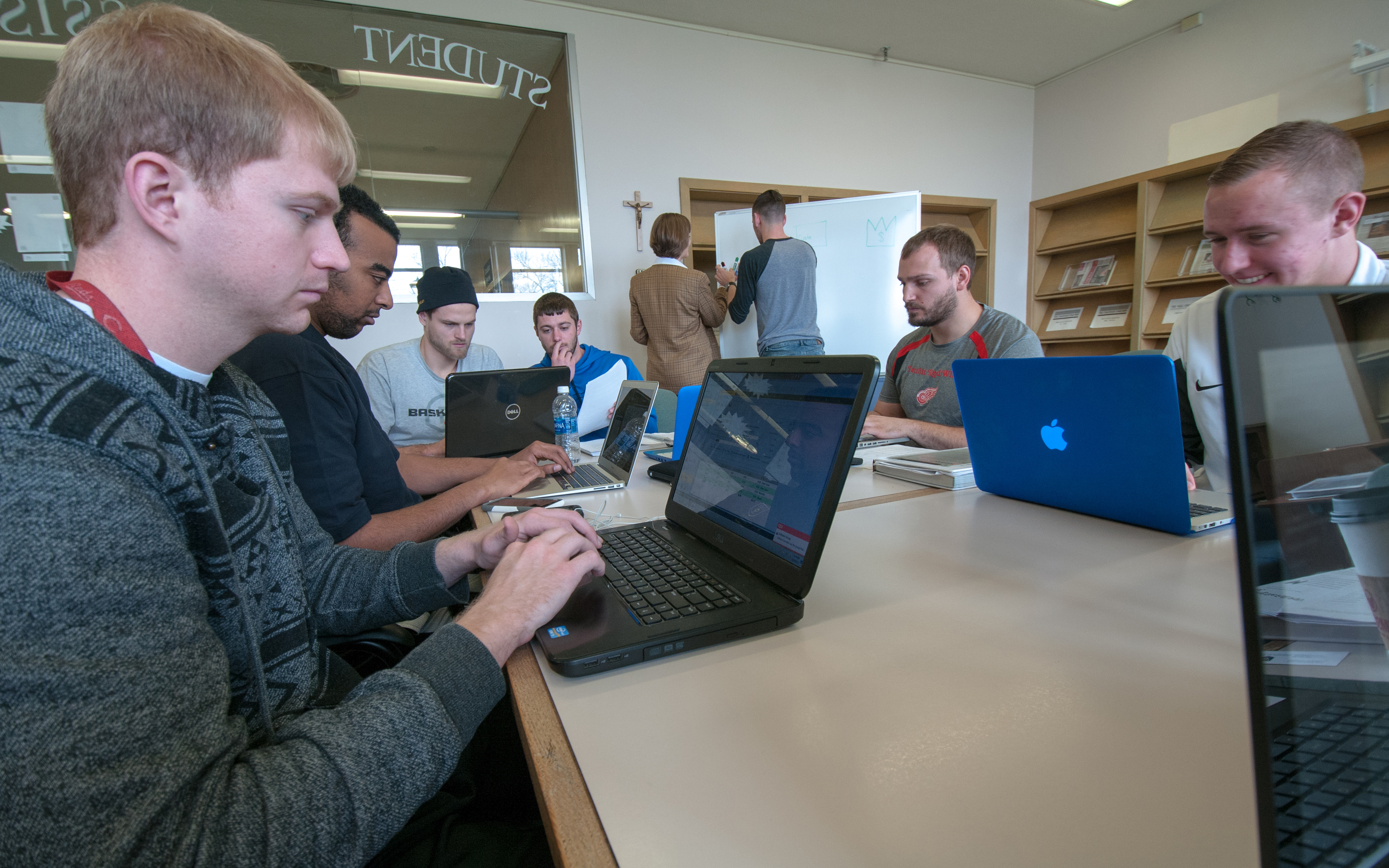 The Major in Mathematics - Bachelor of Science Degree program has been placed on a two-year hiatus as of November 2021. Current students in the program will be allowed to continue in the program, but no new students will be admitted for the 2022-2023 academic year.
Math and Computing Club
In addition to completing a wide range of mathematics coursework, you will also be part of our Math and Computing Club (MC2) where leadership opportunities are available. At monthly lunch meetings and social events, students will get to know other students and faculty outside of the classroom. In keeping with the mission of the university, we also participate in multiple community service projects throughout the academic year.
Scholarships
Our department offers two specialized scholarship opportunities in addition to those offered by the University.
The Schmidlapp Scholarship is a $5000 per year, renewable, scholarship for academically talented females in one of our mathematics majors. Click here to apply.
The Brigid Marshall Scholarship is a variable scholarship, offered semiannually to math department student(s) who meet academic requirements and provide service to the department. Opportunities to apply will be advertised within the department.
Learn more about scholarships offered through the University.