It's finally that time to start putting the summer away and bringing out the hot chocolate, fuzzy socks, fire pits, scary movies, and fall vibes!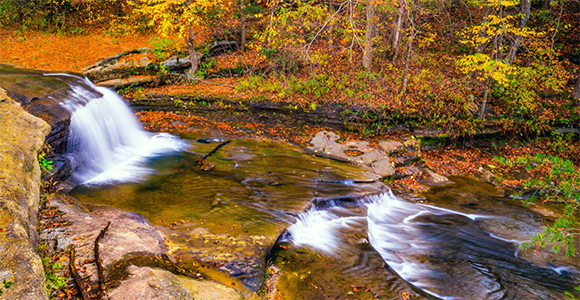 There is no better way to get into the fall than doing fall activities. It can be challenging to find things to do around here to get into the fall spirit, but if you look in the right places, there can be plenty to do!
Burger Farm & Garden Center is celebrating its 49th Annual Festival every weekend (Saturdays and Sundays) in October. It runs from 10 a.m. to 6 p.m. (weather permitting) and is $14 per person. They do have free parking.
There is a plethora of activities worth $14. They have hay rides to the pumpkin patch, a giant straw castle, a giant jumping pillow, challenge courses, mini zip lines, barnyard games, live entertainment from local bands from 1 p.m. to 4 p.m., and multiple other activities. 
Garver Family Farm Market has remained a generational family farm since 1926 and has the fifth generation of the family becoming the next ones to care for and tend the farm. At night, the farm market turns into Ohio Fear Farm. They have haunted hay rides Fridays and Saturdays with over 45 live actors after hours (8 p.m. to midnight) until Oct, 29. There is free parking. It is "old-school" (low-tech), and actors may touch you. You are supporting a local and generational farm, so $18 per person is the cost.  
For those into haunted houses, there are some around here! I am not a haunted house person, and I have been to each of these locations. Was it worth it? I have no clue, and that is for you to decide because I walked through them with my sweatshirt backward and the hood on my face the whole time.
There is the Dent Schoolhouse open until Oct. 31, every Thursday, Friday, Saturday, and Sunday. On Thursdays and Sundays, they are open from 7:30 p.m. to 10 p.m. and 7:30 p.m. to midnight on Fridays and Saturdays. Front-of-the-line passes are $50, fast passes are $40, and general passes are $20.
USS Nightmare is open until Oct. 31 as well. They are open Fridays and Saturdays, 7 p.m. to 1 a.m. and 7 p.m. to 11 p.m. Saturdays and Sundays. General Admission is $23-30, fast passes are $36 - 50, and front-of-the-line passes are $50 - 70. I went with my family to both of these, so the time passed fast with the general passes. But getting fast passes is most likely worth it.
Lastly, there is the Haunt Kings Island, of course. It ends Oct. 30, is open from 6 p.m. to midnight on Fridays and Saturdays and closes at 11 p.m, on Sundays.
See https://www.visitkingsisland.com for ticket prices and discounts.
If you are not into Haunted Houses, like me, there are places to get away for the day or weekend. Yellow Springs is a cute hippie town with many adorable little shops. Going there is about exploring and finding something to do. There is also Hocking Hills State Park. When I went, the Old Man's Cave Trail and Devil's Bathtub were worth the hike and pretty; I can only imagine what it would look like during fall. You can take other trails, and the park is open from dawn to dusk. They also have camping, picnicking places, trails, and archery. I recommend looking at their website!
Burger Farm:
Address: 7849 Main Street (ST. RT. 32) Newtown, OH 45244
Directions: On St. Rt. 32 in Newtown, 3.5 miles west of I-275, Exit 63A
GPS Location: 7849 Main St., Cincinnati, Ohio, 45244
Phone Number: (513) 561-8634
Garver Family Farm Market:
Address: 6716 Hamilton Lebanon Road, Middletown, OH 45044
Directions: Located on state route 63 west of I75
Dent Schoolhouse
Address: 5963 Harrison Ave.
Cincinnati OH 45248
USS Nightmare
Address: 101B Riverboat Row, Newport, KY 41071
Directions: A 2-minute walk from the Newport Aquarium
Kings Island
Address: 6300 Kings Island Dr, Mason, OH 45040
In photo: Hocking Hills State Park