Our thought-leading Assistant Dean of Reading Science Dr. Amy Murdoch at Mount St. Joseph University discusses important topics in education.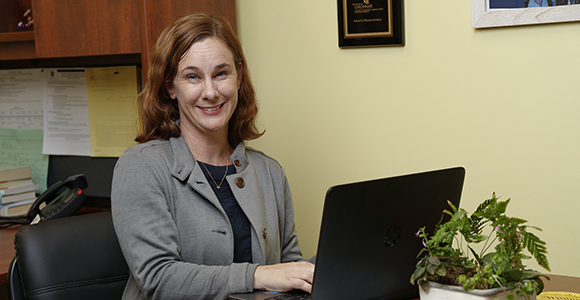 A thought leader in the field of reading science, making her mark on the world at Mount St. Joseph University and beyond through shared insights and expertise, Dr. Murdoch surely knows her research.
Amy Murdoch, Ph.D, assistant dean of Reading Science in the School of Education at Mount St. Joseph University was a guest speaker in a Reading Science podcast project, where she chats with Susan Lambert about creating prominent graduate and doctoral programs in the science of reading. They emphasize the responsibility of training the next generation of early literacy educators.
Dr. Murdoch goes on to discuss how she has seen science of reading interest escalate, shares her hopes for the future of reading science in schools, and offers advice for those who are new to the science of reading and/or exploring an advanced degree rooted in reading science.
"Sometimes things are not completely clear and we need to collect more evidence in data and we do the best we can until we kind of refine a practice that we're trying to figure out, especially for children who really have significant struggles with reading," says Dr. Murdoch.
She received her doctorate in school psychology with an emphasis in early literacy from the University of Cincinnati.
Designed for the working professional, the Mount's Reading Science programs are convenient to an educators's schedule and available fully online. Visit the Reading Science page to learn how you can get started, and check out Dr. Murdoch's podcast projects here.