Janet N. Wray, PhD, RN, Associate Professor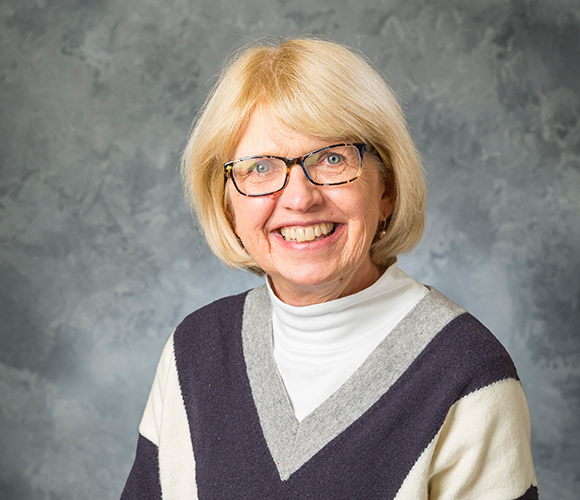 Esteemed nursing faculty Dr. Janet Wray will present the findings from her research project titled "Impact of an Affective Assignment on Nursing Students' Mental Health and Retention" at the National Nurse Educator Summit in Seattle, Washington, this April.
During the height of the COVID-19 pandemic, Dr. Wray created a learning assignment for the students in her mental health courses entitled "2020 and Me." The project was developed to allow nursing students to express their feelings in a reflective essay about their lives during the tumultuous period from the start of the pandemic to the present. Since March 2020, there has been an increase in reports of anxiety and depression experienced by the nursing students in the department's prelicensure programs. The project's primary objective was to intervene with students experiencing mental distress, which might impact their academic performance and success. Student permission was obtained to share the reflections with other nursing faculty. 
Dr. Wray's interest in this assignment also stems from a noticeable lack of importance in developing the affective learning domain in nursing education, often overshadowed by the learning and evaluation conducted within the cognitive and psychomotor domains.
The project concluded that the faculty, through reading the reflections, could better understand what the students were experiencing and intervene with students in a crisis and refer them to the necessary resources at the University. The students also mentioned that the ability to participate in the assignment helped them process their feelings and emotions.
After the project, Dr. Wray recommends that nursing faculty consider incorporating more assignments and evaluation methods into their courses that utilize learning skills related to the affective domains of their coursework, such as behaviors of awareness, concern, responsibility, and the ability to listen and respond in interactions with others. This will also assist nursing educators in knowing when students "do not feel well," and it will help them develop well-rounded learners and nurses.
Kerri Getz MSN, MBA, RN, CNE
BSN Program Director