In the spirit of Saint Joseph's Feast Day, the Mount dedicates this day to play a compassionate role of giving to its student body.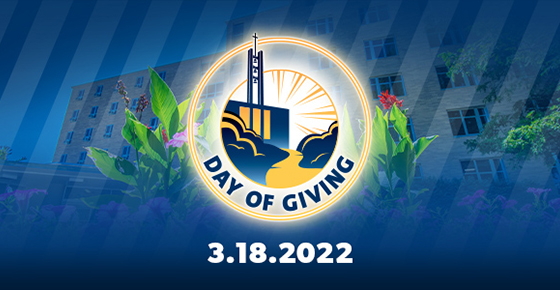 Saint Joseph is most well-known as the patron saint of fathers, families, and workers.  Thus, Saint Joseph's Feast Day, Day of Giving is a day in which Mount St. Joseph University calls upon its community to join together to generously support MSJ students. It is with great importance to campus that students are supported financially, mentally, physically, and spiritually, and your donation can make a transformational impact. 
On Friday, March 18, this day serves as a call to our community to support our deserving students through scholarship or gifts to our academic and athletic programs. 
Day of Giving provides the University with the ability to continue to provide the top-tier liberal arts education for which the Mount is known, and helps to fund scholarships that many students and their families rely on. It also helps support programs across campus. Additionally, those who give are able to choose where they think their gift would have the most impact—whether it be between the different schools, to the scholarship fund, or the area of greatest need determined by the Mount.
"Mount St. Joseph University's Day of Giving is the day each year that we, the Mount community, are provided the opportunity to pay it forward to the next generation and make a direct and profound impact in the lives of our students," says Mikayla Courtney, coordinator of young alumni and annual giving in the Department of Institutional Advancement. "From supporting academics, scholarships, athletics, or anything in between, you are making a transformational difference as our students set their future in motion at the Mount."
Mount St. Joseph University extends gratitude for those who give on this important day, and any day throughout the year. For more details about this event, please visit our Day of Giving page.