In the midst of a worldwide pandemic, students are facing increasing levels of food and housing insecurity, among other forms of inaccessibility to much-needed resources.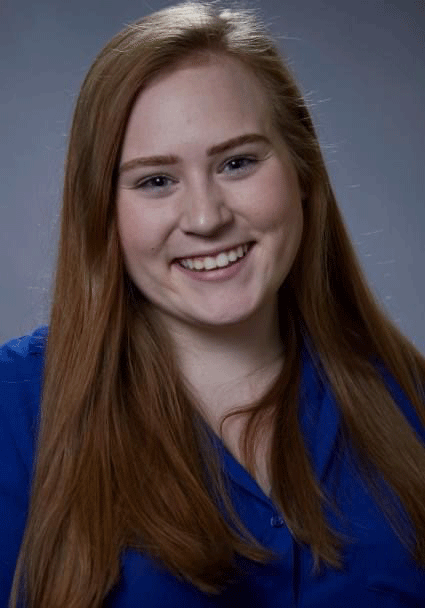 In the midst of a worldwide pandemic, students are facing increasing levels of food and housing insecurity, among other forms of inaccessibility to much-needed resources. According to the Association of American Colleges & Universities (AAC&U), "70 percent of students at two-year institutions and 61 percent of students at four-year institutions faced either homelessness or housing or food insecurity in [2018], and 39 percent of two-year students and 30 percent of four-year students were both food insecure and housing insecure."
But now that a "third of community college students and 42 percent of four-year college students have lost a job during the pandemic" (AAC&U), instability with housing and food will likely only worsen. However, MSJ's Student Resource Center intends to lighten that burden among students and redefine that hope and stability needed to endure the remainder of the COVID-19 restrictions.
The Student Resource Center (SRC), a service spearheaded on campus by Mount Senior Hanne Driscoll, is an AmeriCorps program in which students are provided with information, needed items, and additional services that can further benefit those dealing with any type of resource scarcity.
According to Driscoll, the SRC supports students and directs them "to various community resources to eliminate barriers they may face while in school, such as food or housing insecurity."
What's more, this program is intended to facilitate a stronger campus community—one that is built upon a profound awareness of the need for stability and equity not only on campus but in society as a whole as well.
The Student Resource Center's mission, according to Driscoll, "is to provide statewide leadership in mobilizing resources, services, and partnerships that help Ohio colleges and universities deepen their ability to educate students for civic and social responsibility and to improve community life."
The resources this program can provide are extensive and available to any student in need. These materials range from housing, food, and shelter to electronics. A variety of services are provided, such as childcare, transportation, disability aid, and assistance related to utilities, education, the results of crime and violence, and general financial relief. If you are seeking to fulfill the requirements of a Service Learning credit or a co-op program, the SRC can point you in the direction of employment and volunteering opportunities.
Finally, considering that "around half of students are suffering from moderate or severe anxiety" and "[m]ore than half (50 percent at two-year colleges and 63 percent at four-year colleges) said that that they 'cannot concentrate on school'" (AAC&U), it is important students focus on both their mental and physical health during this time. The program can help with resources related to those needs.
One of the non-profit organizations the SRC can direct you to is the Cincinnati Computer Cooperative, which can provide students with desktops and laptops at offset prices. Laptops are available from anywhere between $150 and $350, while desktops are between $150 and $300, with monitors sold separately. All of these computers come with Windows 10, free virus protection, Microsoft Office 2010 (Word, Excel, PowerPoint, and Outlook), and a one-year guarantee. See below for contact information.
Another service is thrifting options available through organizations like St. Vincent de Paul, Habitat ReStore, Goodwill, Salvation Army, and many others. Several of these shops are located in Colerain, Milford, Western Hills, Cheviot, Fairfield, Mount Washington, Tri-County, and even on Delhi Pike.
It is important that students in need of these services are aware of them and know how to access them. The AAC&U states that nearly a "third (33 percent) [of students] indicated that they didn't know about assistance from their institution, and another 19 percent said they didn't know how to apply."
In an attempt to change that, Driscoll, on-campus coordinator for the SRC, encourages socioeconomically disadvantaged students, or simply those wanting to discuss resources available or obtain additional information, to contact her via email at MSJStudentResourceCenter@msj.edu or by phone at 513-244-4276.
"Full-time, part-time, graduate, and undergraduate students alike at the Mount," Driscoll writes, "can reach out to the Student Resource Center via email or telephone to discuss their socio-economic needs. Then the Student Resource Center service member will send and refer them to local community resources and programs that will aim to eliminate or reduce these barriers."
Members of the Mount community who would like to get involved will be able to donate to the Lion's Cupboard, an upcoming food pantry created by the SRC. Emails will be sent out to students, faculty, and staff about dropping off donations and volunteering. Further, the Cincinnati Computer Cooperative provides free pickup for business donations and will erase all computer data and either recycle or refurbish donated computers. This organization can be reached at (513) 771-3262 or online at cincinnaticomputercooperative.org.
Finally, if you would like, at some point, to become a service member for the SRC after Hanne Driscoll, be aware that the program "employs one student or individual a year to be a service member through the AmeriCorps program," Driscoll writes. "This individual essentially runs the Student Resource Center on campus with guidance from the Ohio Campus Corporation AmeriCorps Program and supervision from Jennifer Withrow in the Sociology and Social Work Department."
The office hours for the SRC are as follows: Monday 4-6:45 p.m., Tuesday 10 a.m.-6 p.m., Wednesday 4-6:45 p.m., Thursday 12-8 p.m., Fri. 10 a.m.-1 p.m., Sunday 4:30-6:30 p.m.. Contact Hanne Driscoll with any questions.
Featured in photo: Hanne Driscoll