The world is on the cusp of a new year, ready to heal from the wounds of yet another election year, a world-changing virus, and a re-inflammation of racial tensions.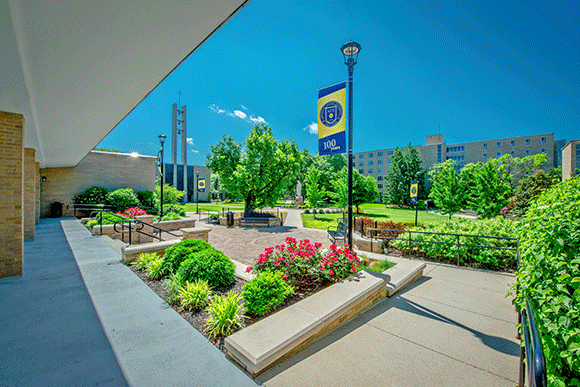 The world is on the cusp of a new year, ready to heal from the wounds of yet another election year, a world-changing virus, and a re-inflammation of racial tensions. As progress on a vaccine continues, 2020 appears more and more as a harbinger of good things to come—everyone overwrought with anticipation for whatever the next year holds for us.
Nevertheless, it is imperative that we not be caught up in our own optimism or dominated by the misconception that life will be utopian at the demarcation of a new year. 2021 cannot arbitrarily be deemed trouble-free, and the perpetuation of problems must be suitably prepared for. In other words, a calendar change doesn't solve the problem, but what the end of the year brings could.
Thanksgiving, Christmas, and the long-awaited New Year's celebration of 2020's culmination, moreover, will be some of the most vital days of modern humanity. I say this with such fervor but it is not an exaggeration. Consider, for a few more moments, the realities of this year and the decade recently retired. How long we've come—entering the end of an era and preparing for another. It is finally time, more so than ever before, that the world embraces the transcendental miscellany of humanity, so beautifully interwoven with differing beliefs, politics, races, minds, cultures, lives, and spiritualties. Life is so alluringly inescapable, and so let us face it together.
The question, at this point, I'm sure, is how? How do we overcome generations and even millennia of war, suffering, and disunity?
First, I propose communion. Thanksgiving is a time of recognition and gratitude. It is a time of appreciating that which with we are all blessed. But it is also a time of togetherness and a loving acceptance of each other. Communion, however, does not have to be defined as face-to-face rejoicing over a table. Even if we all have to enjoy the company of each other—family, friends, and, symbolically, humanity as a whole—through online unification, we are nevertheless representing loving-kindness and a longing for one another. Break some virtual bread with some people you don't usually do so with this holiday season, even if it has to be on Zoom or through seemingly paradoxical social-distancing. If this isn't possible, maintain an inner overflowing of warmth and humanitarian altruism. Keep your fellow man in mind this year as we come together under a shared appreciation—in-person or in our minds and hearts—of food and people.
Next, I promote hope. Whether you celebrate Advent, Christmas, Hanukkah, Kwanzaa, a combination of two or more of these, or any other, this winter and the celebrations therein symbolize the rekindling of the fire of the human spirit amidst the harsh chill of a frozen world. The holiday season this winter is about birth, the reality of humanity, and the realization that life is a gift. In the middle of an arctic of tragedy, humanity bursts forth in a fiery uprising of truth, life, hope, and familiarity around the metaphorical fireplace.
Finally, I suggest renewal. New Year's will eventually come, despite all of the apparent unending and onerous burdens of 2020. While it does not necessarily mean the cessation of suffering, particularly that which arose during this year, it does embody the metaphysical purpose of life we seem to have lost and which needs to be regained. New Year's is a symbol of our tremendous perseverance. We have undergone a life-threatening pandemic, unprecedented political and social division, and agonies beyond comprehension. And yet, we remain standing and we will continue to do so. Nothing that was thrown at us has knocked us down. How unbelievable we are!
Remember that. Remember how powerful we are together and how the holiday marking the end of this year also marks the undying nature of life and the human spirit. Love, love, love, this holiday season—and we will live forevermore.