Amy Smith and Jeffrey Wampler join the leadership team as the University celebrates its centennial year with a strong focus on building Mount St. Joseph's brand, amplifying fundraising efforts, and enhancing the student experience.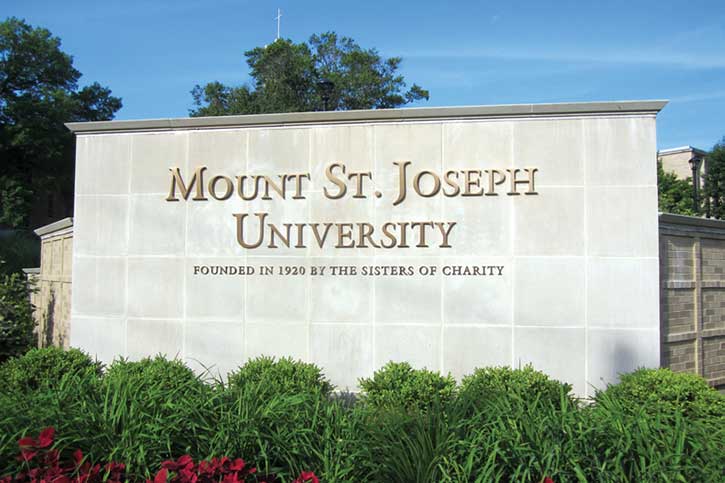 Contact:
Greg Greene
Interim Vice President
Marketing and Communications
Cell: 859.380.8303
Mount St. Joseph University News
FOR IMMEDIATE RELEASE
January 9, 2020
CINCINNATI – Mount St. Joseph University announced the appointment of two new executives to its leadership team: Amy Smith and Jeffrey M. Wampler.
The University appointed Smith as Vice President for Institutional Advancement, and Wampler as Vice President for Marketing and Communications. Smith and Wampler assumed their new roles on Jan. 13, 2020.
Smith and Wampler join the leadership team as the University celebrates its centennial year with a strong focus on amplifying fundraising efforts and student experience through its strategic plan, Transformation 2025.
Construction on the University's new $18 million Recreation & Fitness Center also is scheduled for completion in 2020. The 86,000-square-foot facility is the first new building constructed on campus in 15 years.
Mount St. Joseph University President H. James Williams said 2020 is set to be a year of tremendous opportunity and growth for the University, and Smith and Wampler bring a wealth of experience to its strategic efforts.
"Amy and Jeffrey are excellent additions to our leadership team," Williams said. "I am confident their experience and commitment to our mission will play vital roles as we work to accelerate our investment in the University, meet the needs of the future, and continue to improve student outcomes through the delivery of quality education."
As Vice President for Institutional Advancement, Smith will oversee the University's fundraising and philanthropy efforts as well as alumni relations. She also will work alongside President Williams and serve as a member of his cabinet.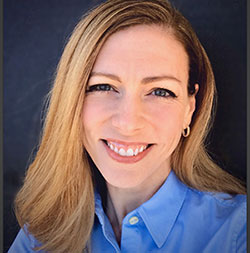 "The culture of service at the Mount is truly inspiring," Smith said. "I look forward to working alongside President Williams to ensure the University has the necessary resources to reach our goals and expand access to education for more people across more circumstances."
Smith has worked in the field of philanthropic and nonprofit leadership for more than 17 years. Currently a doctoral student at Vanderbilt University, she received her master's degree from Thomas More University and bachelor's degree from Brigham Young University. Smith is a native of the Pacific Northwest and relocated to Cincinnati three years ago.
Wampler joins the University's leadership team after serving as a global marketing executive for Procter & Gamble for 31 years. As Vice President for Marketing and Communication, Wampler will lead the University's communications team and oversee marketing and communications efforts.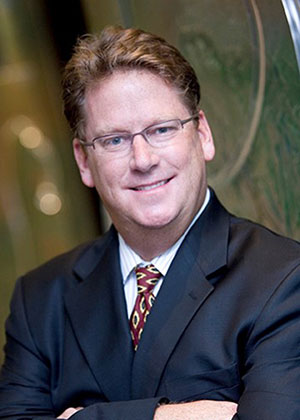 "This role brings together my marketing experience and passion for marketing, nonprofits, and faith-based education," Wampler said. "I am honored and look forward to serving the mission, our students, and the community of Mount St. Joseph as we celebrate the centennial of this Cincinnati gem founded by the Sisters of Charity."
Wampler has lived in Cincinnati for more than 20 years and teaches graduate business courses at Xavier University. He has also worked with several local nonprofits and served on numerous boards, including Procter & Gamble Agile Pursuits Franchising, Inc., Cincinnati Youth Collaborative, and Arizona State University WP Carey School: Center for Services Leadership. He received his master's degree from Xavier University and bachelor's degree from Northern Kentucky University.
About the Mount
As a Catholic institution rooted in the values of the Sisters of Charity, Mount St. Joseph University excels at serving the common good. Undergraduate, graduate, and doctoral students at the Mount are inspired to think beyond the classroom and redraw the bounds of what's possible for their futures. This is accomplished through individualized educational experiences, a safe, secure campus environment, and an all-in commitment from faculty and staff to seeing students reach their highest potential. The Mount fosters life-long learners who serve, care, and contribute to the world beyond their front doors. To find out more visit: www.msj.edu.
###