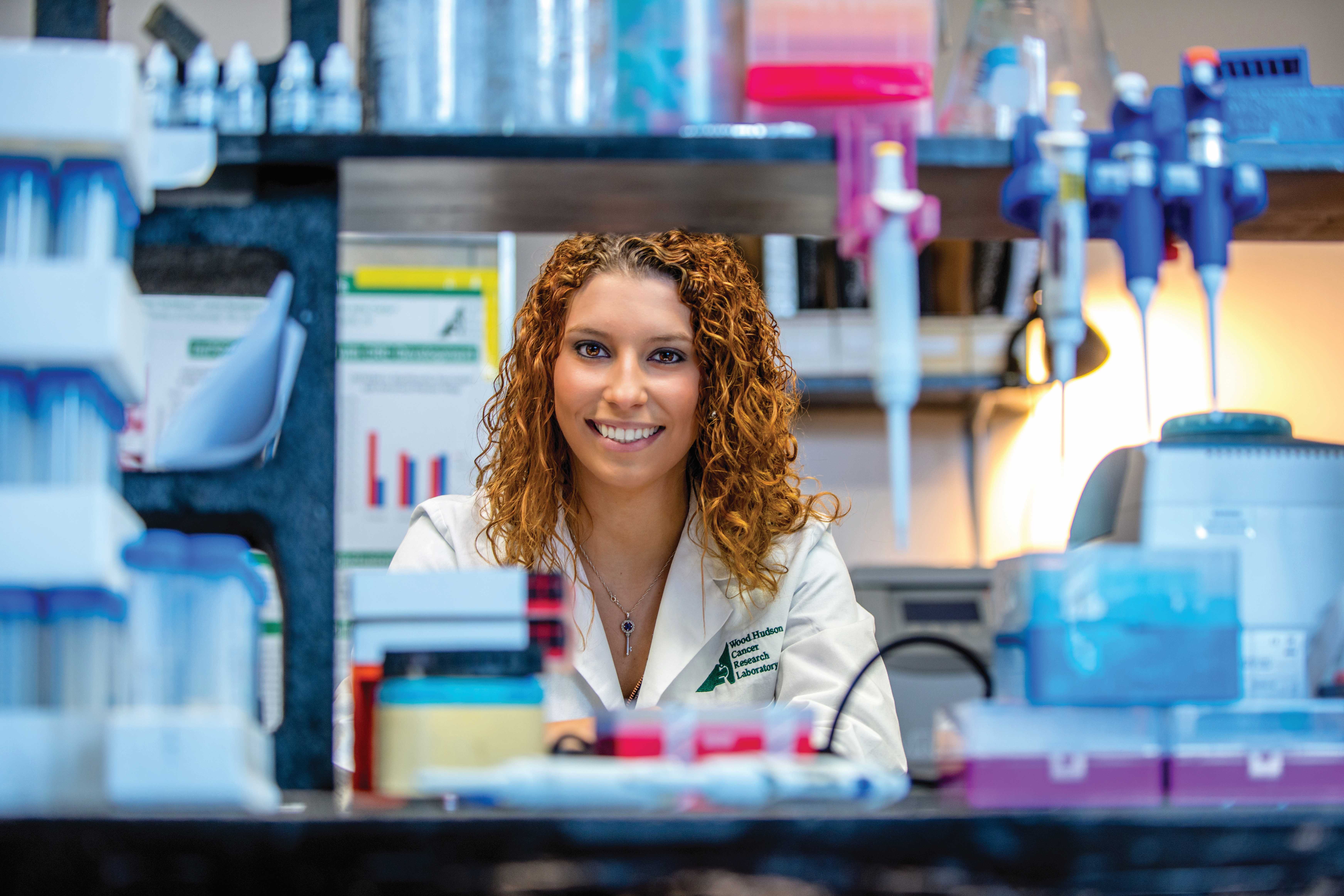 Students in the Natural Sciences major can choose from a wide range of courses to complete their degree. This flexibility is often helpful for students who have already earned a significant number of college credits. This flexibility also allows students to pursue many different career goals. Graduates of the program often work in a research or industrial setting. The Natural Sciences major is also excellent preparation for students who intend to pursue graduate programs in business, education, or the health sciences.
Why Natural Sciences at the Mount?
Employers/Co-op/Grad School and Cost/Aid/Scholarships
Students at Mount St. Joseph University have found great cooperative education opportunities with companies throughout Greater Cincinnati. Organizations that employ Mount students include:
All Creatures Animal Hospital
Aretek
Andy Frain Security
Arches of Oak Hills
Athletic Republic
Athletico
Avenues for Success
Bayley Life
Beacon Orthopedics
Bethesda North
BLOC Ministries
Brighton Center
Brookdale
Carestar
Cincinnati Children's Hospital and Medical Center
Cincinnati Police Department
Cincinnati Recreation Commission
Cincinnati Red's
Cincinnati Sports Club
Cincinnati Zoo
Conservative Financial
Continental Message Solutions
Contractors Choice
Cumulus Media
CVG
Deer Park High School
DePaul Cristo Rey High School
Drayer Physical Therapy
Elder High School
Encompass Health
Envision
FC Cincinnati
Florence Y'alls
Gateway Rehab Hospital
Hamilton County Jobs and Family Services
Hamilton County Juvenile Court
Hamilton County PreTrial Court
Home City Ice
Howell Rehab
Kolping Soccer Club
Kroger Pharmacy
Lawrenceburg High School
Legal Aid Society
Mercy Health
Messer Construction
Newport Aquarium
Office of Senator Rob Portman
Ohio National Financial
Q Laboratories
Red Wolf Sanctuary
Ripley Crossing
Santa Maria Community Services
Snap Fitness
Soccer City
St. Elizabeth Healthcare
Talbert House
The Cincinnati Insurance Companies
The Literacy Network
The Lodge Nursing
Training Personally
TriHealth
Triumph Energy
Triversity Construction
Western & Southern
Western Hills Music
Western Southern Tennis Tournament
Wood Hudson Research Laboratory
ESTIMATED COST OF ATTENDANCE
Scholarships Available:
Career Potential
A Bachelor of Science degree in Natural Sciences is a strong option for students wishing to continue into graduate programs in health care. You can also couple the natural sciences major with a minor in chemistry or biology to broaden your career options in the chemistry or biology fields.
 Such careers include:
Lab technician
Quality control technician.
Students interested in preparing for a career in health care at the graduate level are encouraged to contact the Health Professions Advising Committee (hpac@msj.edu).
Benefits of the Program
Because of the flexibility of the program, students can tailor their course work to best fit their career goals. For example, if a student has an interest in biology, they can take additional biology courses to meet the requirements of the Natural Sciences Program. This program also offers the option of taking complementary courses from the Psychology Department that may be of interest to students interested in health care.
Apply to that grad program you have been thinking about!
"
"Currently, I am a registered nurse in the neuroscience division at University of Cincinnati Hospital Medical Center. My end goal is to be a nurse on the neonatal intensive care unit at Cincinnati Children's Hospital.
The mount's chemistry department was integral in my transition to the MSN MAGELIN program at the mount. The solid science background more than prepared me for the academic expectations of the program. I also started the foundation of critical thinking skills that are necessary for everyday life as a nurse.
I would definitely give a shout out to Dr. Andy Rasmussen and Dr. Liz Mason. Those two are the ones I typically think of, when ever I think of undergrad. They're the best."
RN at The University of Cincinnati Hospital Medical Center
Mount St. Joseph University - B.S. Natural Sciences '18 MSN '20
Ben Montez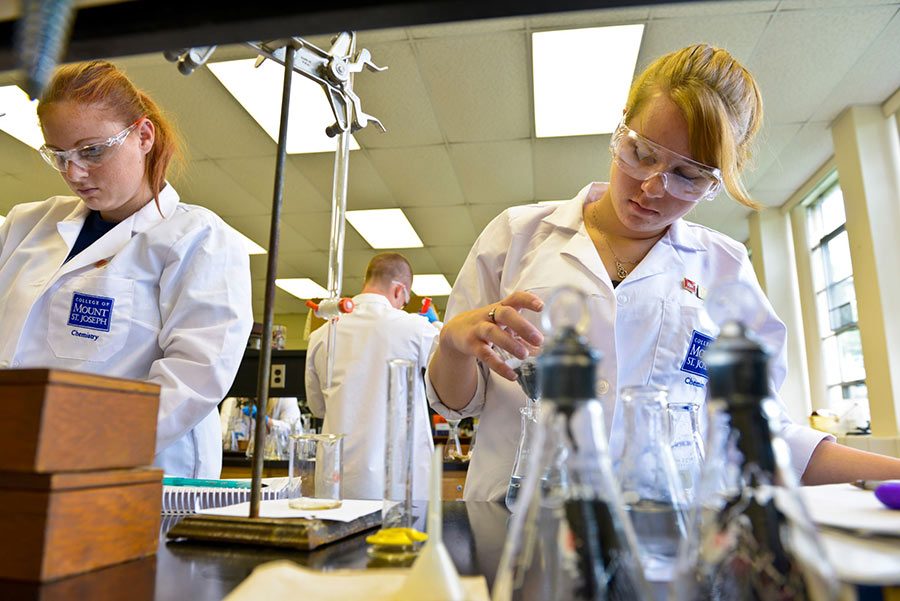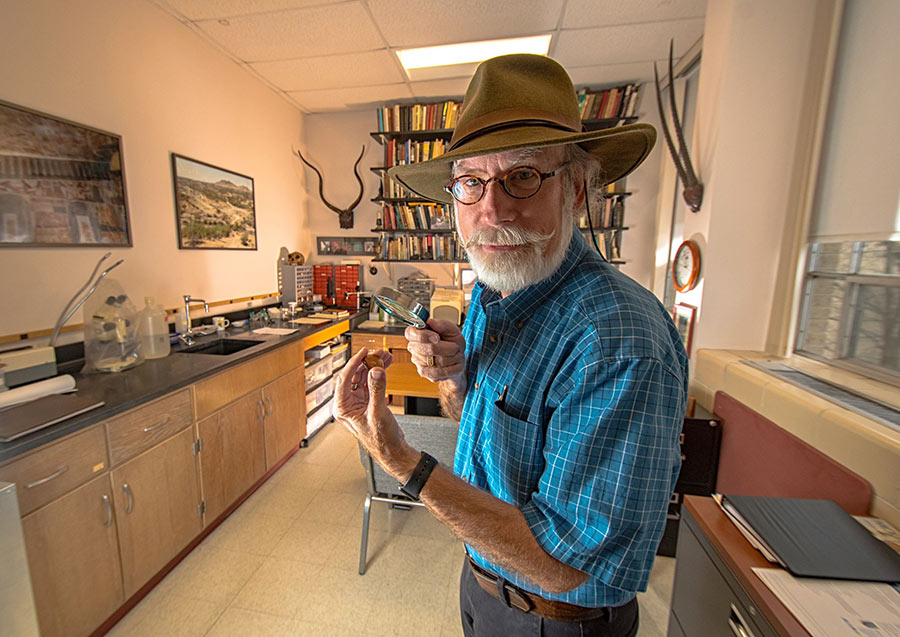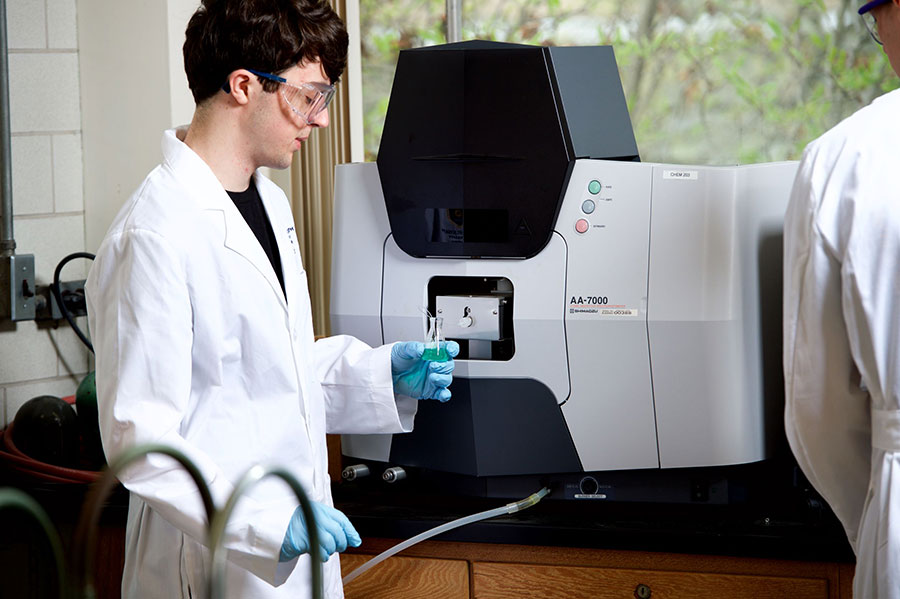 Additional Resources
  Undergraduate Tuition
  Program Requirements
  Fact Card