The interdisciplinary Forensic Science minor integrates multiple scientific disciplines, preparing students for a career that has clear implications in pursuing social justice within the community.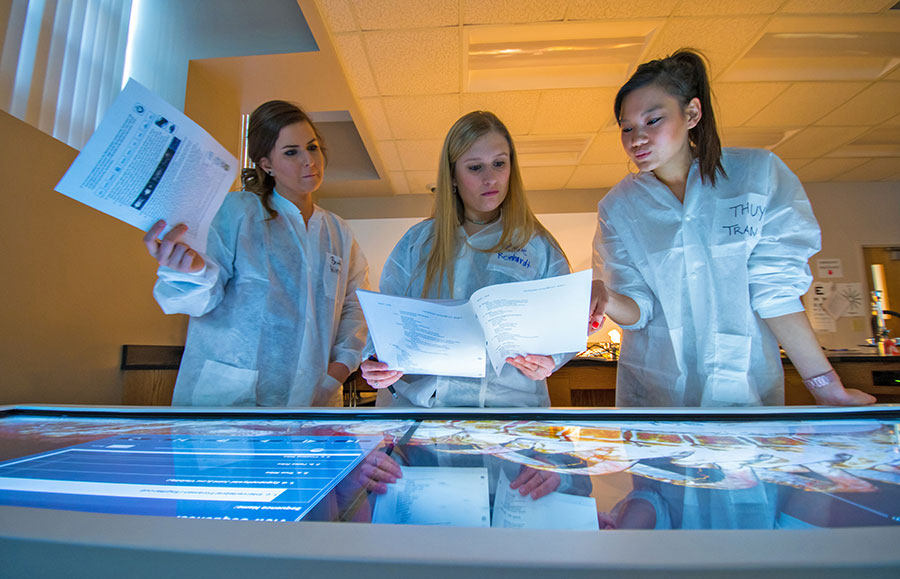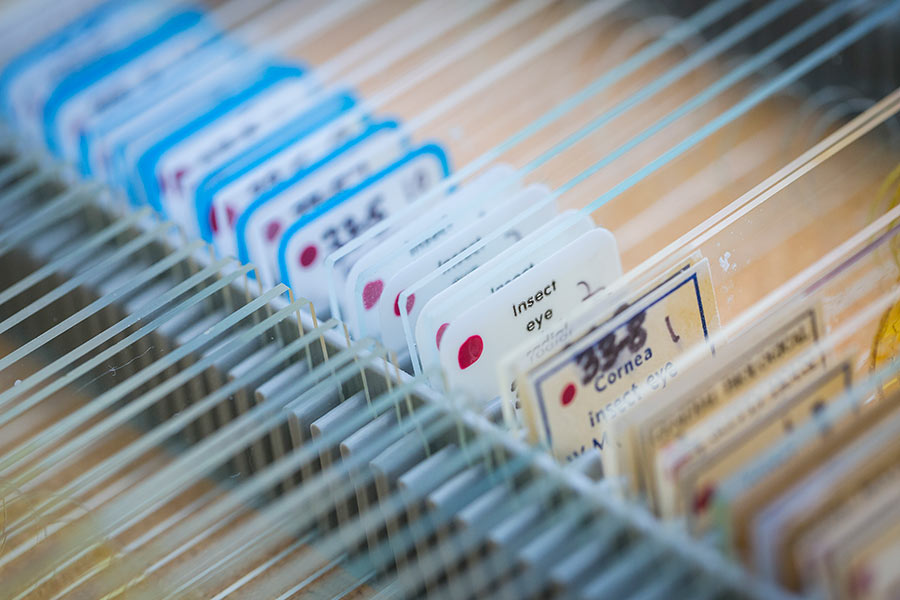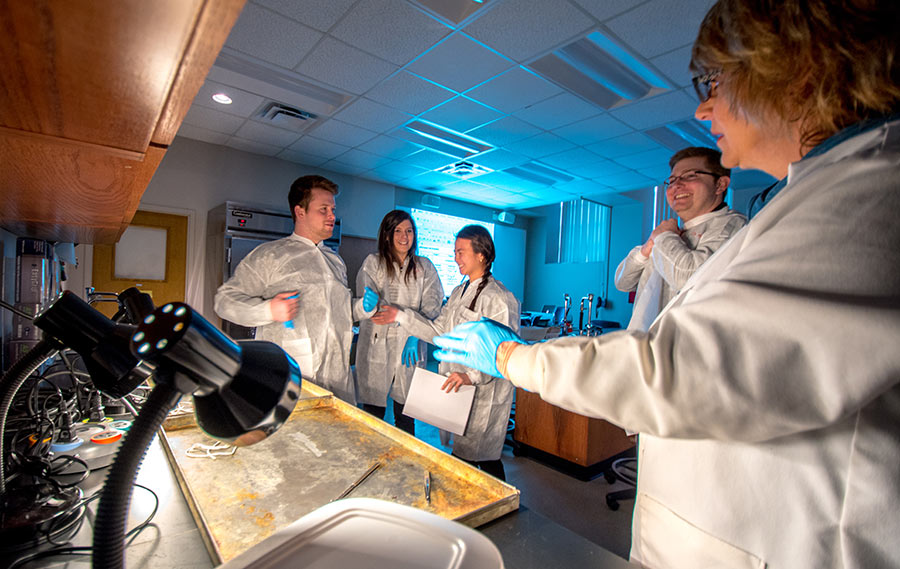 The forensic science field combines the natural and behavioral sciences and applies them in legal settings. A minor in forensic science allows a student to expand his or her knowledge base and practice critical thinking skills. The forensic science minor, administered out of the Biology Department, is particularly designed for students majoring in biology, chemistry, criminology and criminal justice, and psychology, though students from any major may pursue the minor. The forensic science minor requires 21 credit hours; about half of those credits are in laboratory sciences, and the remainder come from specific criminology and/or psychology coursework.  
Great complement to any degree!
Gain additional instrumentation experience that will help your job search
Most of our students choose co-op experiences to augment their training
Why Forensic Science at the Mount?
Enhance Your Career and Expand Your Interests
Biology and chemistry majors who choose the forensic science minor will better understand the applications of science to the legal system and have a strong foothold in the basics to prepare them for employment or graduate studies in forensic science. 
Criminology and criminal justice students interested in law enforcement or other career areas will enhance their professional potential by having a stronger understanding of the forensic sciences. Other interested students who pursue this major will gain a general understanding of how the natural and behavioral sciences aid the civil and criminal legal systems in the pursuit of justice. 
Forensic Content and Connections
Together, the two forensic science courses in the minor explore the areas of crime scene investigation, evidence collection and analysis, and forensic science in the courtroom. Both courses are laboratory-based and use hands-on activities to enhance student learning.
Specific topics include:
Trace evidence 
Questioned documents
Bloodstain patterns
Forensic chemistry
DNA typing
Accident reconstruction and firearms
Forensic pathology
Anthropology
Dentistry
Entomology
Additional Resources
  Undergraduate Tuition
  Program Requirements