Build Leadership Excellence in 20 Months,
for Under $20,000 Tuition.
Learning, Leading, and Serving are at the heart of the Master of Science in Organizational Leadership (MSOL) program. Graduates of the program will be able to positively impact organizational outcomes. Embedded in the Mount's commitment to interdisciplinary education and practical professional engagement, we prepare leaders to step into the challenges of leading, emphasizing connection to values, integrity, and social responsibility. Leaders gain knowledge of theory and research, personal leader identity, leader competencies, and perspectives on leading in business today. Our cohort model builds meaningful professional connections, an emergent and dynamic learning environment, and the experience of immediately applying new learning and ways of leading. This 30-credit program is completed in five consecutive semesters.
Two Convenient Formats
Saturday MSOL
Classes meet just 5 Saturdays on campus each semester.
Our next cohort starts August 2024
Virtual/Evening MSOL
Meets virtually with a professor on Monday evenings, five sessions per course.
Our next cohort starts January 2024.
Choose the MSJ MSOL
What Will You Get Out of MSOL?
You can expect changes in your approach and in the outcomes you achieve.
---
Increase management and leadership skills. You become primed for expanded supervisory responsibility and possible commensurate pay increases.
---

Stronger self-awareness, which leads to a realistic appraisal of your knowledge, skills, and abilities. You will be able to assess which jobs or promotions to pursue. You may also realize you are qualified for positions you once thought impossible.
---

Increased exposure to new ideas and methods. You become aware of new concepts and the knowledge that supports them, such as ways to lead and facilitate change.
---

Expand networking. You will acquire access to information about new and unforeseen career opportunities as you share your goals and abilities with your peers in the program and in the work place.
---

Making a difference. With the support of professors and cohort colleagues, you will conduct a master's project about something important to you. For projects, our students have started not-for-profit organizations, launched businesses, and implemented programs to address problems or opportunities in their workplaces.
---
Where Our Graduates Work
For more than 20 years, MSOL graduates have been making a leadership difference in the Greater Cincinnati region. We engage the heart, soul, and mind in order to forward ethical leaders who make a difference in our communities. MSOL students and graduates use their values-based leadership skills across a variety of industries in some of today's leading companies.
Business and Retail 

Finance, Marketing, and Real Estate

• Andrew Jergens Company
• Hollywood Casino
• Avon Products, Inc.
• Baker and Daboll, LLC.
• Rempke Biggs
• Brown and Williamson Tobacco Corporation
• Campbell Hausfeld
• Cincinnati Bell
• Cincinnati/Kentucky Regional Airport
• Coca-Cola Enterprises
• Convergys
• Cornerstone Consolidated Service
• Cummins Filtration
• DHL
• Duke Energy
• Fazoli's Management, Inc.
• Fedex
• FirstGroup America, Inc.
• Flight Safety International
• GAP, Inc.
• KAO Brands
• Kroger Company
• Lancaster Colony/ Candle Lite
• Procter & Gamble
• Sara Lee Foods
• Time Warner Cable
• TNS
• Westin Hotels


• 722 Redemption Funding
• Advo, Inc.
• American Modern
• Cassidy Turley
• Cincinnati Financial Corporation
• Community Action Agency
• Federal Home Loan Bank of Cincinnati
• Fidelity Investments
• Fifth Third Bank
• Great American Financial
• Great American Insurance
• JP Morgan Chase Bank
• Kemba Credit Union, Inc.
• Kendal International, Inc.
• Ohio National Financial Services
• Paragon Alliance Group
• SAMI/Burke Marketing Research
• Schiff, Kreidler, Shell, Inc.
• Sheakley Co.
• Sheldon Reder CPA's, Inc.
• Sibcy Cline Realtors
• The Ohio Casualty Insurance Company
• TNT Bank
• Union Central
• US Bank
• West Chester Holdings
• Western and Southern Financial Group

How to Apply
Mount St. Joseph University conducts a comprehensive and individualized review of
each candidate's credentials, including:


---
A completed graduate application. Apply online at www.msj.edu/apply.
---

An undergraduate degree in any field from a regionally accredited university.
Submit official transcripts to the Office of Graduate Admission.
---

A resumé.
---

Contact information (name, email, and phone number) for two references who can speak to your character and abilities.
---

One-page statement introducing yourself and describing how the MSOL program fits into your personal and professional goals.
---

GMAT not required.
---

No specific prerequisite courses required.
---
MSOL Featured Courses
Ethical Leadership
Social Influence
Organizational Behavior
Strategic Leadership
Talent Management & Development
Accounting for Leaders
Research & Decision Making
Organization Systems & Project Management
Global Economic Awareness
Capstone in Organizational Leadership
"
"I was originally concerned about joining the MSOL program because my background is not in business, it is originally in graphic design, but by being in this program I found out it doesn't matter. It is fascinating how much leadership relates to many different fields. The faculty and staff have been fantastic and I've found support within the program from other people in my cohort. Through the MSOL program, I have gained confidence in the classroom and the workforce. I have gained a great sense of pride by doing this and I've become an inspiration to my daughters."
Tricia Sarvak
MSOL '23
"
"The MSOL program has been incredible. The schedule and workload are a really good balance. The faculty and students are a great support system. I was a little scared to start at first but it has been a great experience. Make the investment in yourself. Put one foot in front of the other. You figure it out and make it work as you go. You get into a cadence and the cohort is priceless. This is by far the most fulfilling thing I have ever done for myself. It can be done and it is well worth it!"
Sherry Kauffung
MSOL '23
"
"The MSOL program is flexible and has very understanding professors. I have a crazy job and a crazy life but I have never struggled to get an assignment done. The cohort becomes an instant family and support system. Instead of the program being stressful it has been a source of confidence at work and in my personal life. I've become a better listener, calmer, and I don't react as much. This process has been very therapeutic and a stress relief that I apply to every aspect of my life. It is the one thing in my life that is mine and nobody else's. I've learned so much about myself during this time and I feel like I've gotten so much more out of this program than I've had to put in."
Bethany Lawson
MSOL '23
"
"The Mount has been the best educational experience I've had. The MSOL program has a great variety of leadership courses and takes a holistic approach. I've learned that we're all leaders, we lead on a day-to-day basis. If you're afraid to make the commitment but something inside you is interested, go for it! It is well worth the two years!"
Andy Preising
MSOL '23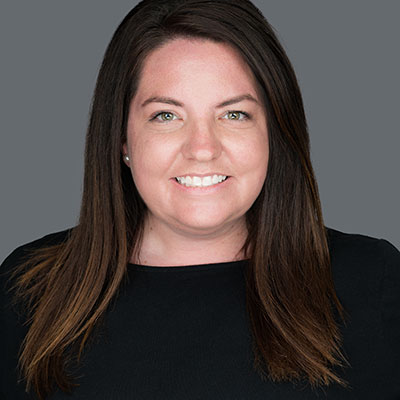 MSOL Interest Form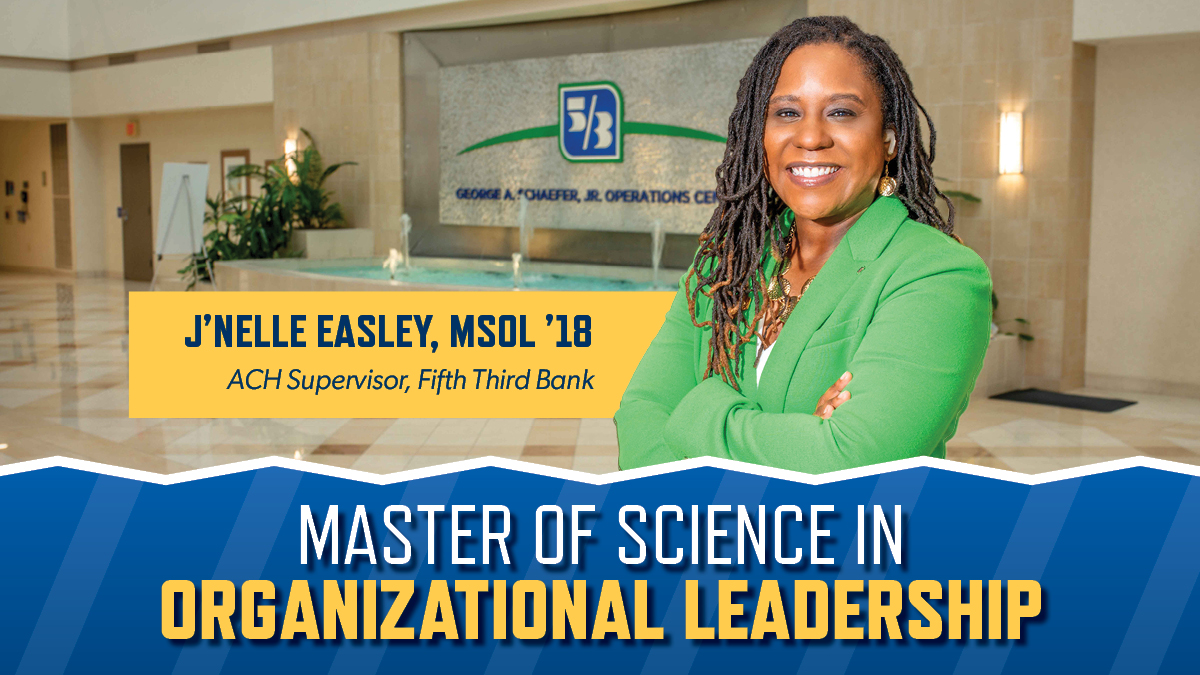 Take your leadership to new heights at MSJ,
where you can build leadership excellence
in 20 months for under $20,000 tuition. Our MSOL
program is designed for the working professional with
different formats to meet your schedule.
INSTAGRAM NEWS
RECENT NEWS
Resources
MSOL - Fact Card

Downloadable and printable information on the MSOL program at MSJ.
MSOL Curriculum, Program and Admission Requirements
---
Faculty and Staff

Our faculty experts bring years of real-life experience to their programs.
View a complete listing of tuition, fees, and other costs associated with graduate study at the University.
---