The musical You're a Good Man, Charlie Brown, opening on March 30th, 31st, April 1st, and 2nd, includes a talented cast and a fresh retelling of a classic cartoon story.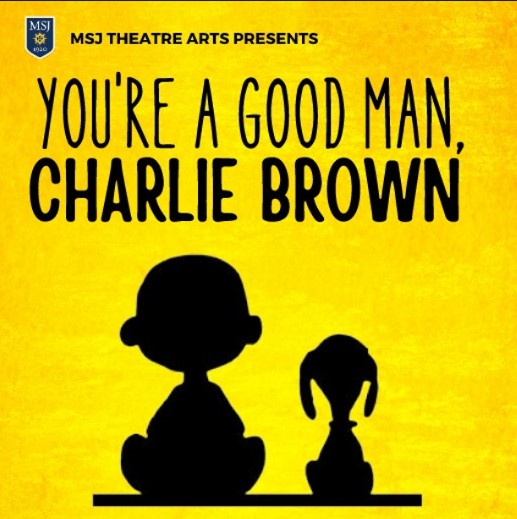 Based on the classic cartoon and comic strip called Peanuts by Charles M. Schulz, this production is simultaneously an ode to and a reiteration of the Charlie Brown characters and their plot-driving relationships. This time, however, these relationships are presented through the medium of a musical.
This musical was actually written in the early 1960s when composer Clark Gesner began writing songs based on each of the Peanuts characters. Initially unable to get permission to produce these songs, Gesner eventually sent a demo to Charles Shulz himself, who agreed to let him officially record them in 1966. Gesner then formed what he called a "concept album" for the Charlie Brown narrative, but it wasn't until producer Arthur Whitelaw encouraged him to arrange his album into a musical that You're a Good Man, Charlie Brown was developed. When it finally opened on March 7, 1967, it was well-received and won several awards. It was even revived on Broadway in 1999, where actress Kristin Chenoweth played the role of Sally Brown.
Now time for some of the Mount's talent to shine, this musical will be presented in the University Theatre on March 30, 31, and April 1 at 7 p.m., followed by April 2 at 2 p.m. showcasing the best and brightest of MSJ Theatre Arts. Directed by Cincinnati-raised actor and theatre practitioner Lauren Carr, this production shows promise and offers great potential, especially with the inclusion of Mount performer Tim Zang playing the role of Linus.
The Mount's Chief Human Resource Officer Teri Compton, who is no stranger to some of the creative talent on campus, shares her enthusiasm for the upcoming musical and its cast.
"I met Tim Zang on my first day of employment at the Mount," she says. "He was my mission ambassador and showed me around campus. I have often seen Tim around campus and enjoy catching up with him. He is minoring in theatre and I was a music major as an undergraduate here, [so] when I found out Tim was in the play (playing the role of Linus) I was definitely going to go and show my support for him. I'm bringing two of my great nieces, Ava and Harper to the play and they are super excited."
With characters like Charlie Brown, Snoopy, Linus, Lucy, and, of course, the Little Red-Haired Girl, among others, and a cast of student actors with a knack for impressing the audience, there is much to look forward to in this production. A story of infatuation, rejection, love, happiness, and making the most of what you're given, You're a Good Man, Charlie Brown offers insight into the nature of goodness and the importance of companionship.
____________________________________________________________________________
To Purchase Tickets:
Ticket Price: $5-10
Purchase your tickets here. We'd love to see you there!
About MSJ Theatre Arts
MSJ Theatre Arts proudly presents fully-staged theatrical productions throughout the year on both the Williams Recital Hall and MSJ Theatre stages.
Wondering about ways to get involved in the arts at Mount St. Joseph University? You can earn a $500 per semester MSJ Renaissance Award through participation in the arts, including: Art Guild, Peak Productions, Theatre, University Band, University Singers, or Writer's Block.
View more information on MSJ Renaissance here.