"Servant of God" took on outlaws in the old west, now on the path to sainthood.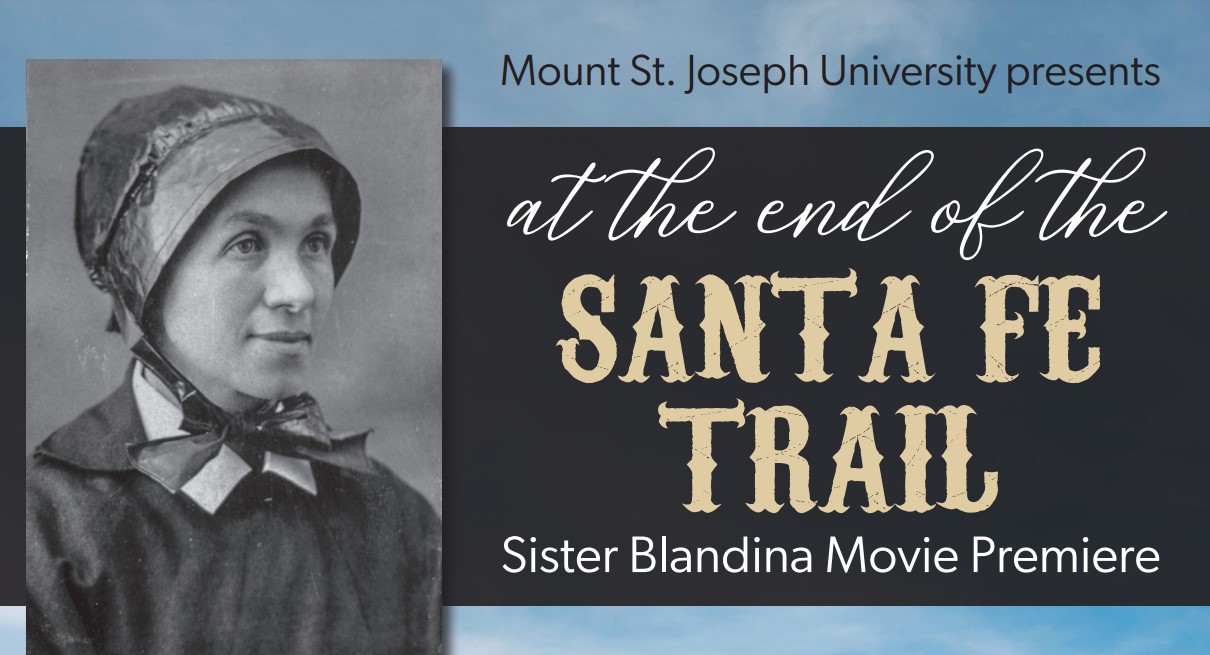 CINCINNATI, Oh. – Mount St. Joseph University (MSJ) is hosting a free screening of "At the End of the Santa Fe Trail", a film on the writings and life of Sister Blandina Segale, a legendary member of the Sisters of Charity of Cincinnati now on the path for sainthood.  "At the End of the Santa Fe Trail" is a new film and not to be confused with the Sister Blandina documentary that WKRC produced and broadcast last year.
The screening is scheduled Friday, March 24 from 7 p.m. to 9 p.m. at the Mater Dei Chapel on the Mount's campus at 395 Neeb Road. Doors will open at 6 p.m.  Free tickets are available here!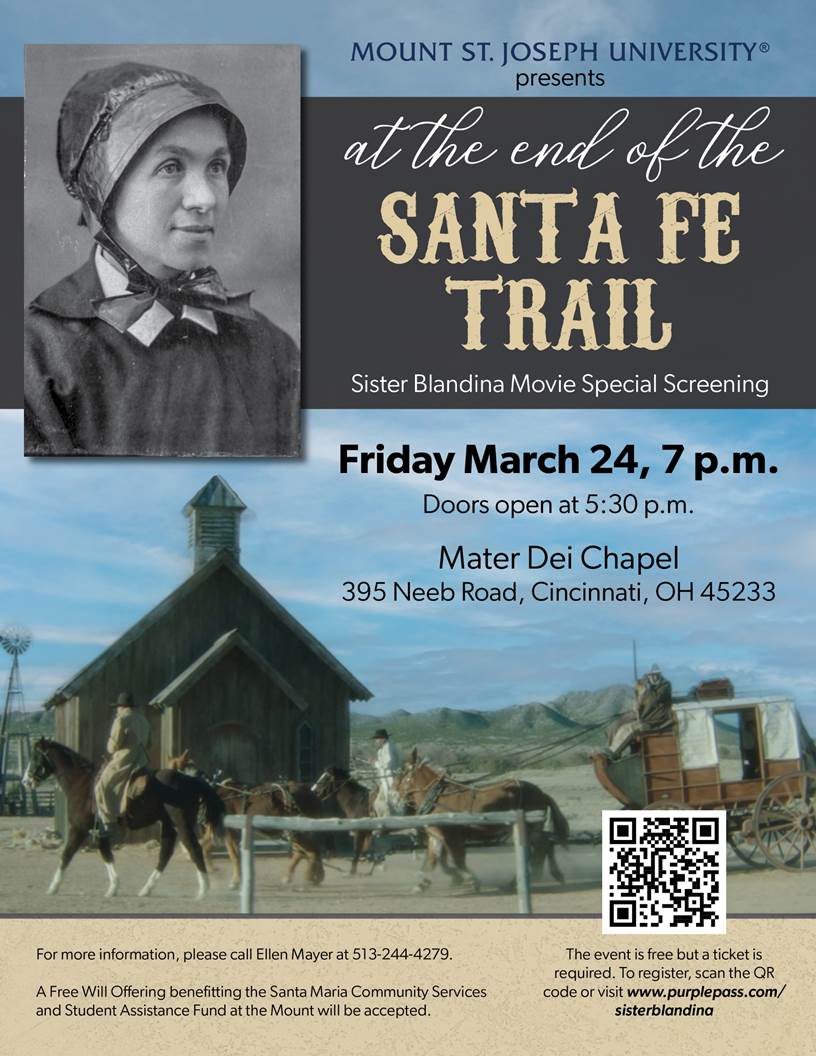 The cause of Sister Blandina's canonization as a saint in the Roman Catholic Church has been approved by the Vatican. Her life story is a rich and exciting tale of heroism, adventure, service and faith.
When Sister Blandina was just 22, the Sisters of Charity of Cincinnati missioned her to the American West to serve the community and teach Catholicism. She was fearless as she encountered violence, frontier justice and even the outlaw Billy the Kid, who she challenged to him to spare someone's life."Stories abound of how she calmed mobs of armed men from taking the law into their own hands, helped criminals seek forgiveness from their victims, and even saved a man from a hanging party by facilitating reconciliation between him and the man he shot before he died," says her biography on the Sisters of Charity website. "Sister's adventures have been featured in novels, television programs, histories and a comic book. In 1966 her story of bravery was told in a CBS series Death Valley Days episode, 'The Fastest Nun in the West,' where she faced down the barrels of guns to find justice."
In 1877, Sister Blandina moved to New Mexico where she worked in hospitals, orphanages and schools. After returning to Cincinnati, Sister Blandina continued her remarkable journey.
She taught school at St. Gabriel in Glendale and St. Boniface in Northside. In 1897, she was one of the co-founders of the Santa Maria Institute, which was tasked with assisting the influx of Italian immigrants to Cincinnati by helping them employment, housing and education. In 1922, she helped start San Antonio Parish, which had a congregation of mostly Italian immigrants.
Sister Blandina died in Cincinnati in 1941 at the age of 91.
The Mount's Charity Learning Community, a group of 24 members of the faculty and staff, have been involved with an in-depth study of Sister Blandina's journal this academic year, led by Sister Judith Metz, SC. 
"At one of our first meetings, one member, who serves on our Institutional Advancement team said, 'I'm reading this as an adventure story.  Sister Blandina is a superhero!'  She builds schools and hospitals from nothing, engages with the outcasts and outlaws, and literally saves people from lynch mobs and even from Billy the Kid," said the Mount's Chief Mission Officer Sister Karen Elliott, C.PP.S.
According to a 2021 article in the Bicentennial Edition of The Catholic Telegraph Magazine, 29 miracles have been reported due to Sister Blandina's intercession. Pamela Kent is convinced she is the recipient of one of the miracles.  
Kent was diagnosed with pulmonary fibrosis and told she had just two years to live. But she recovered and was later told that two Sisters of Charity prayed to Sister Blandina while she was sick.
"The sisters prayed for me for two years to Sister Blandina, and by April of 2016, I met with my pulmonologist, and he said, 'I've never seen this before,'" Kent told The Catholic Telegraph. "'There's absolutely no explanation for this. None, he said, 'You don't have any scarring on your lungs at all. They're clear.'"
Kent is scheduled to attend the film preview and make some brief remarks on how Sister Blandina helped her recover.
The film's director, Tomas Sanchez, will is also scheduled to attend and present the introduction to his film.
About the Mount
As a Catholic institution rooted in the values of the Sisters of Charity, Mount St. Joseph University excels at serving the common good. Undergraduate, graduate, and doctoral students at the Mount are inspired to think beyond the classroom and redraw the bounds of what's possible for their futures. This is accomplished through individualized educational experiences, a safe, secure campus environment, and an all-in commitment from faculty and staff to inspire students to reach their highest potential. The Mount fosters life-long learners who serve, care, and contribute to the world beyond their front doors. 
###