Mount St. Joseph University will host an award-winning film, "The Human Element" with producer James Balog in the Recital Hall on March 8.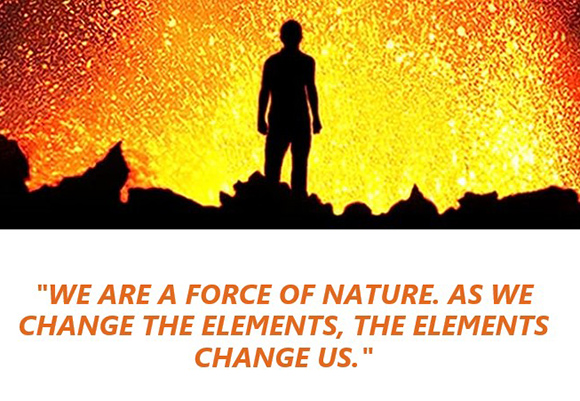 Presented by the MSJ Sustainability Committee, on March 8, 2023 Mount St. Joseph University will host an award-winning film, "The Human Element" in the Recital Hall accompanied by a Q&A session with the Director and Producer of the film, James Balog.
The show time begins at 1 p.m., followed by the Q&A session with James at 3 p.m.
In his 2018 film, "The Human Element" captures the lives of everyday Americans on the frontlines of climate change, and has been screened worldwide and won many awards.
"We are honored to host James Balog in presenting his film to our MSJ community. We hope that it raises awareness about the scale of the problem, and inspires others to make informed decisions for a sustainable future," says an MSJ Sustainability Committee member.
For nearly 40 years, photographer James has broken new conceptual and artistic ground on one of the most important issues of our era: human modification of nature.
To reveal the impact of climate change, James founded the Extreme Ice Survey (EIS) in 2007. It is the most wide-ranging, ground-based, photographic study of glaciers ever conducted. The project was featured in the Emmy-winning documentary Chasing Ice and in the 2009 PBS/NOVA special Extreme Ice and in National Geographic magazine in 2007, 2010, and 2013.
James Balog's Biography
James has presented his work at major public institutions like the White House, U.S. Congress, and United Nations; corporations like Apple and Qualcomm; and universities like MIT, Cornell, and Boston College. Balog's photographs are housed in dozens of public and private art collections, including Cantor Museum at Stanford University, Agnes Gund Collection, Museum of Fine Arts Houston, Denver Art Museum, International Center of Photography, and Gilman Paper Company. They have been extensively published in most of the world's major picture-oriented magazines, including National Geographic, Life, Vanity Fair, and The New York Times Magazine.
James is Cornell University's A.D. White Professor-at-Large and is the recipient of dozens of awards and academic accolades. An avid mountaineer, he is the author of nine books; his latest is The Human Element: A Time Capsule from the Anthropocene.