Mount St. Joseph University proudly announces the March "Pride of the Lions" is staff member Kathy Kelly!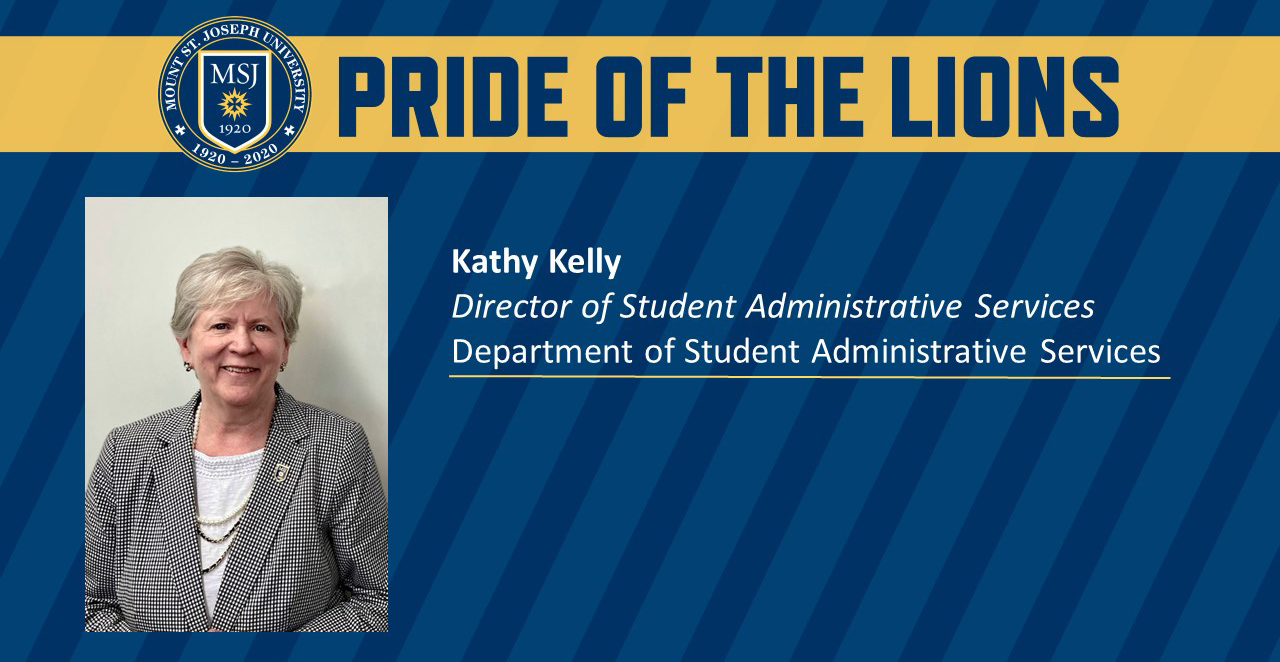 As Kathy transitions to retirement, the President's Cabinet is humbled to recognize and honor Kathy's nearly 36 years of service to MSJ students. God's blessings and our best wishes to Kathy and her husband, Jim. On behalf of the thousands of students Kathy has helped to earn an education, we say thank you!
Please join the Mount in celebrating Kathy's accomplishments and her outstanding service to Mount St. Joseph University!