Alumni Advisory Council member, Terri Schumacher works to proudly serve the institution after her previous role as a registered nurse.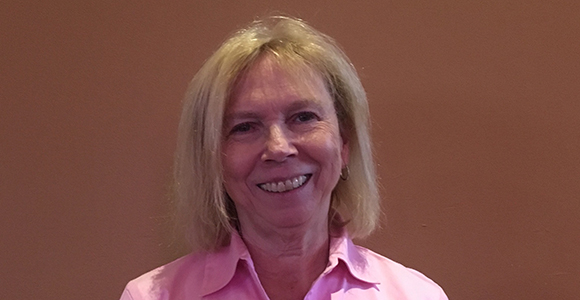 What was your graduation year and major at the Mount?
I graduated from the Mount in 1974 with a BSN (Bachelor of Science in Nursing). I was an RN graduate of Good Samaritan School of Nursing in 1969 with a Diploma in nursing (Good Samaritan Hospital was also a Sister of Charity Educational Institution).
What inspired you to become an MSJ Alumni Advisory Council member and how long have your served? 
I became actively involved in the MSJ Alumni Advisory Council in the spring of 2018. I had retired from the Good Samaritan College of Nursing a few years earlier, and a former co-worker who is also a MSJ alum, suggested I get involved in the MSJ Alumni Advisory Council.
Can you provide some background on your Alumni Advisory Council service to the Mount and what you do in your role?
Since serving on the Board, I have served on the Awards and Scholarship Committee, as well as helping with the events such as the Christmas celebration at the Zoo and Homecoming.
What significance does this work hold for you to continue to serve the Mount's legacy and mission?
I enjoy being able to work on the Awards and Scholarship committee. It is very uplifting to read the students applications for the scholarships and see how important they view the Mount's mission and vision in their education and daily lives. Also, in reviewing the nominations for the Alumni Awards, it is impressive to see how many of the alumni have had such positive impacts on so many lives.
Are there any interesting challenges/new perspectives you would like to share in your role?
The challenge in serving on this committee is that there are so many deserving individuals, students and alumni, that deserve awards but we only have limited funds and resources.
The Mount extends a warm thank you for your efforts, Terri! For more information on how to get involved in the Mount's alumni department to give back to the University, contact alumni@msj.edu to learn more.