In light of National Hazing Prevention Week from Sept. 20-24, Emily Lanter spreads awareness and insight on this important topic.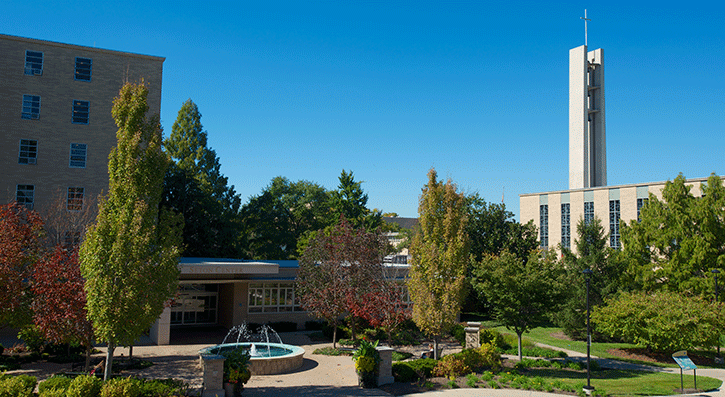 As I am writing this article, National Hazing Prevention Week is currently occurring from Sept. 20 to 24. I feel the need to speak on the importance of this week as Theta Phi Alpha Delta Xi, Mount St. Joseph's first sorority, is approaching its one-year mark as an installed chapter on Nov. 15. I also speal as an executive member, the New Member Educator, of Theta Phi Alpha.
According to HazingPresention.Org, hazing is any action taken or any situation created intentionally that causes embarrassment, harassment, or ridicule and risks emotional and/or physical harm to members of a group or team, whether new or not, regardless of the person's willingness to participate (hazingprevention.org).
In terms of Greek life, hazing has long been seen as a "rite of passage." Still, there are significant implications, including fines or, in some states, even felony prosecution, for those who participate in hazing. For some individuals, hazing comes at an even more significant consequence, including serious bodily harm or even death.
Banning hazing does not mean that it will simply go away, especially since some people do not recognize specific actions as hazing, leading to underreporting. Hazing can present in a multitude of ways, from physical or emotional, subtle, harassment, or violent. Examples of subtle hazing include ignoring new members, name-calling, assigning pointless tasks. Harassment hazing includes yelling or screaming, intimidating or demeaning language, assigning illegal tasks like stealing objects. Violent hazing includes paddling or whipping, pushing or shoving, or even forcing sexual activity. 
Many stereotypes are used when describing sororities and fraternities, and while I cannot speak for any group besides my own, I feel the need to provide some important information. I believe that most individuals who will read this are not my peers but instead faculty and staff of the Mount (hello to any of my professors reading this!) who may not have much interaction with Theta Phi or its members. Because of this, I feel it should be known that Theta Phi Alpha prohibits any and all hazing. In addition, sisters are prohibited from participating in, encouraging, tolerating, or permitting hazing activities, in accordance with the Theta Phi Alpha Handbook (thetaphialpha.org). In addition, Theta Phi Alpha is an annual participant in HazingPrevention.org's "These Hands Don't Haze" campaign, and our Risk Management Committee provides information on the negative impacts of hazing, how to stop hazing, and how to help someone who has experienced hazing.
Hazing is not only limited to Greek organizations, but to get over the stereotypes Greek life faces, we must discuss what has happened in the past in order to make our organizations better for its future members.
Former Chapter President Grace Curtis says, "As a member of a Greek organization, hazing prevention, and education is very important to me. One of the key components of our chapter is being an open, welcoming space to all who identify as women. We are dedicated to giving every member the opportunity for service, academic excellence, and personal growth."
She concludes, "If we aren't willing to extend that invitation to every woman on campus, then we aren't representing what it means to be an honorable Theta Phi Alpha woman. This is a space for everyone!"
If you ever have questions about who and what Theta Phi Alpha is, please reach out; we would love to talk with you! We are committed to educational excellence, professional achievement, and social service, and we wear our letters with pride.