Our July "Pride of the Lions" are "Dr. Gene and the Cicada Team!"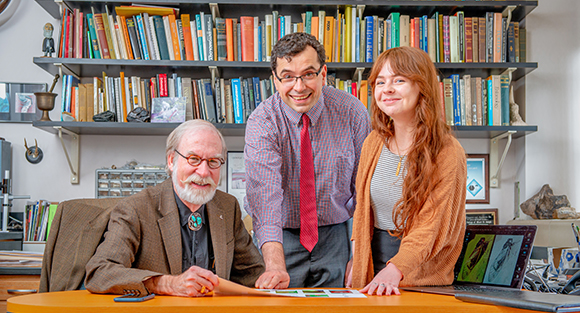 This dedicated and creative group includes Dr. Gene Kritsky, Alex Nakonechnyi, Jackie Roberts, Andrew Phelps, Brook Batch, Sierra Henline, Chad Montag, the Marketing Team, ISS, cITe, Arts & Humanities, and all support staff. For example, Chad Montag personally approved over 75,000 cicada photographs! Buzz was a true MSJ Community contribution led by Dr. Gene Kritsky.
This group devised and coordinated Operation Buzz plans that delivered hundreds of interviews and stories, over 196,000 downloads to the MSJ Cicada App and over 570,000 submissions, a creative April Fools Mascot initiative, NPR Podcast, a "Save Cicada Buzz" Campaign that all generated significant interest, engagement, MSJ brand awareness, and fun. 
Please join me in thanking "Dr. Gene and the Cicada Team" for their incredible dedication and creativity for MSJ!
Dr. H. James Williams
President