Calling all seniors--Gearing up for graduation? Mount St. Joseph University is partnering with the SONK Education Career Fair to connect Mount teaching candidates with over 100 school districts/employers looking to share information about their company with students, including open interviews, and more.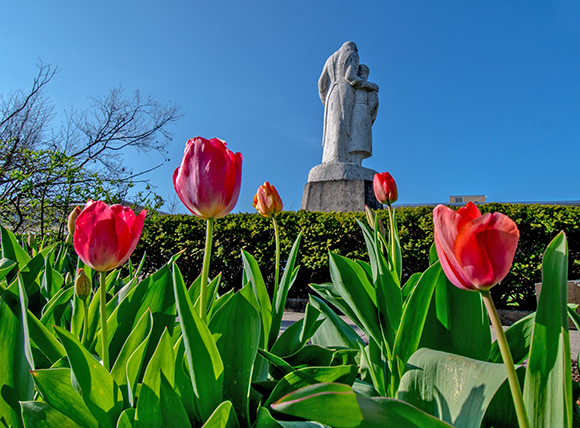 The SONK (Southwest Ohio/Northern Kentucky) Education Career Fair will be held virtually on Wednesday, March 31, 2021 from 9 a.m.-3 p.m. through the easy-to-use, Career Fair+ Platform link or downloadable mobile app.
Presented by Xavier University, Miami University, Mount St. Joseph University, Northern Kentucky University, University of Cincinnati, University of Dayton, and Wilmington College, this online event will provide one-on-one interviews for open positions with districts/companies to gain employment after graduation. Students can learn more about companies with group sessions, as well as resources for job searching, graduate school, resumes, and more.
In addition, many schools promote their non-teaching positions at this fair as well, including opportunities for counseling, social work, nursing, occupational therapy, coaching, and psychology candidates.
"The SONK Education Career Fair is just one way that the Career and Experiential Education Center is working to support our students and alumni in their job search efforts," says Emma Sule, Career and Co-op Coordinator in the Career and Experiential Education Center. The Fair is a great way to get their foot in the door with districts they are hoping to land a full-time position with after graduation. In addition, the Career Center offers assistance for life for all MSJ students and alumni. We offer resume reviews, interview prep, job search guidance, and much more!
Register for Interviews and Group Sessions
Students can register for one-on-one interviews and group sessions ahead of time through the Career Fair+ platform.
Students with questions can contact Emma Sule, at Emma.Sule@msj.edu or 513-244-4261. Learn more about the Career and Experiential Education Center.