Our Turn and Our Time
Transformation 2025 will embrace, augment, and amplify the Mount student experience, boost enrollments and fundraising, and improve the University's outcomes to ensure that our graduates are well-prepared for 21st-century careers and leadership.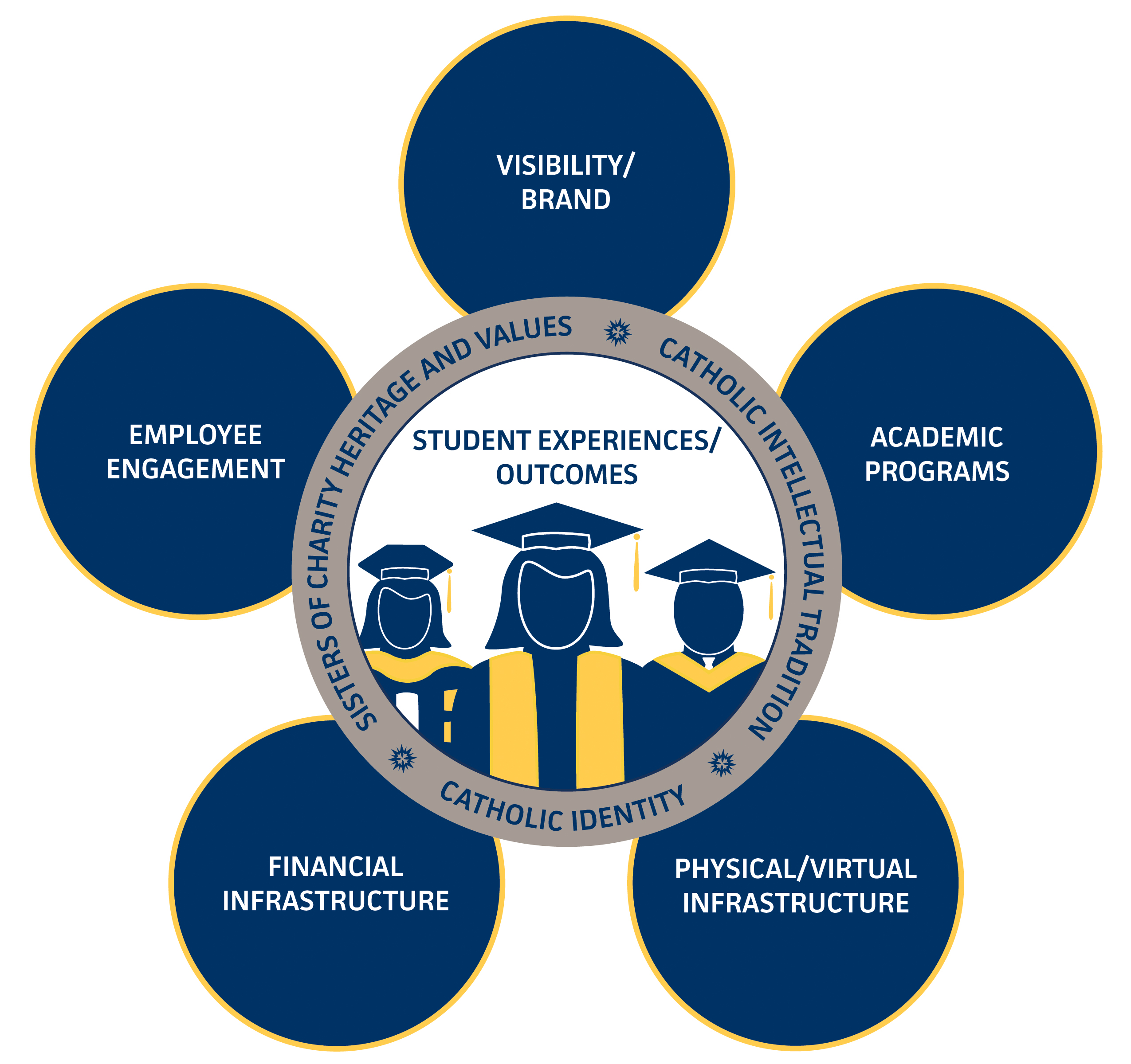 Student Success & Well-Being

Mount St. Joseph University brings greater purpose to education by empowering students to become competent, compassionate, and critical thinkers.

Indeed, the Mount is on a mission—to educate the Greater Cincinnati region's workforce talent, to build better communities, and to serve the common good!
Archbishop Altar Library Renovation at Mount St. Joseph University
The mission of Mount St. Joseph University is to help students embrace academic excellence and the integration of life and learning.  The Archbishop Alter Library plays a vital role in achieving these student outcomes by providing services and resources that support teaching, learning, and scholarly research. 
Now more than ever, given the hectic pace of their busy lives, students need and appreciate library space that encourages study, reflection, collaboration, and creativity.  In their feedback to the university, students have consistently expressed the need for space that is conducive to both quiet and group study.  However, because the library has not undergone a major renovation in over thirty years, its current facilities are inadequate to meet the needs of contemporary students learning in the digital age. 
After several months of careful consideration and fruitful discussion, the Mount has developed a plan to renovate the library to address these needs.  With your help, the entire library facility will be refreshed to create a welcoming, comfortable, and inspiring space that will support learning and research.  Modifications will be made to the second and third floors of the library to create dedicated space suitable for quiet study and reflection.  In the reading room, six new groups study rooms will be created to support the collaborative learning and research that takes place on a contemporary university campus.  
These new study spaces, as well as the reading room, will be outfitted with state of the art Wi-Fi and an updated electrical system to support today's technological needs.  At the same time, the features of the Archbishop Alter Library that everyone appreciates, such as the large open space of the reading room and the natural daylight flowing in from its tall windows, will be retained. 
This renovation project will position the Library to better support the learning and research needs of both current and future generations of MSJ students.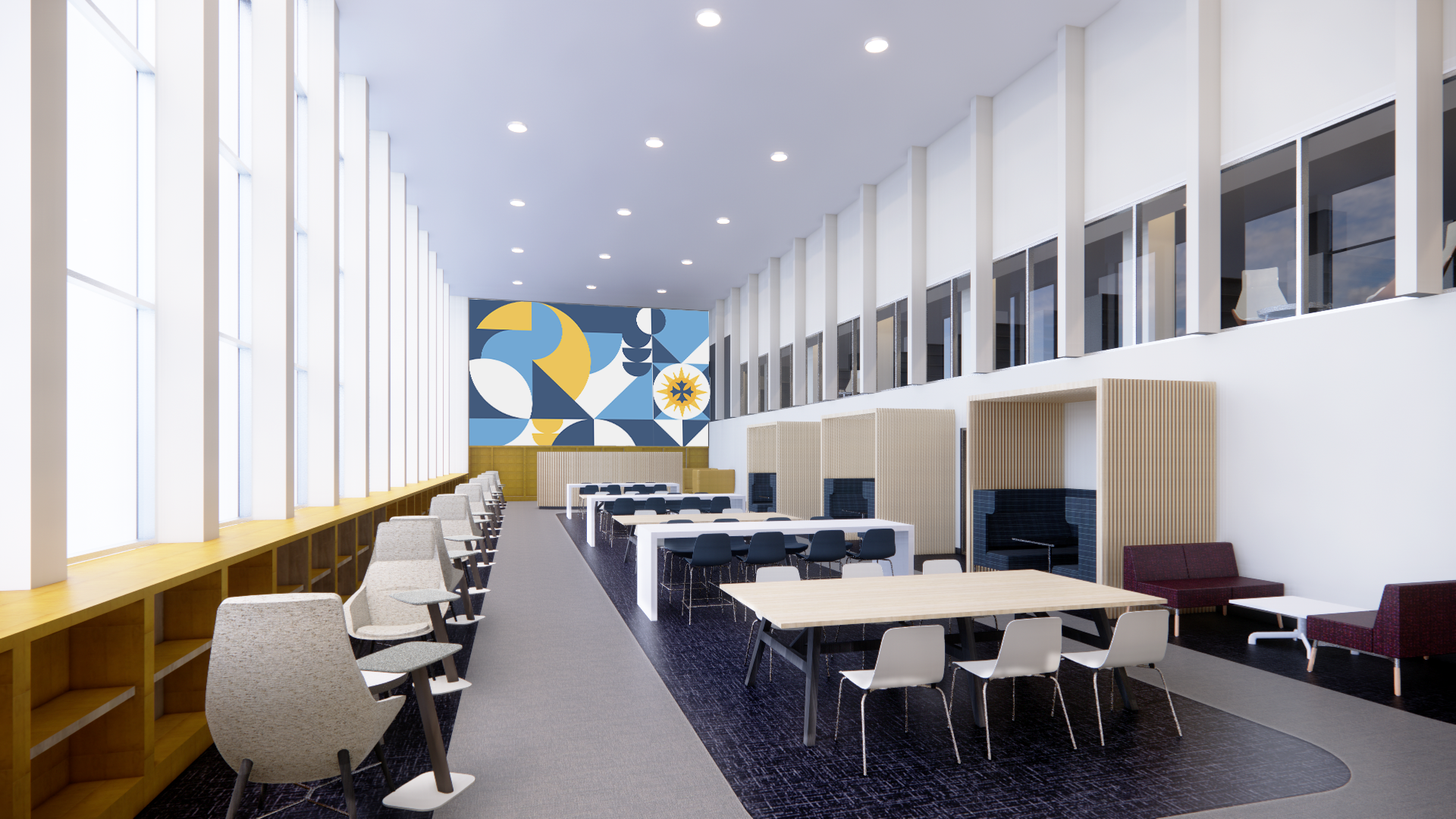 For more information: contact Sydney Prochazka, Vice President of Institutional Advancement: sydney.prochazka@msj.edu
Archbishop Alter Library Naming Opportunities
High giving level opportunities are comprised of both the cost of the naming opportunity and the addition of an Alter
Library Maintenance Endowment gift to support the maintenance of these renovations for years to come.
$700,000 Reading Room is $550,000 with a Maintenance Fund gift of $150,000
$250,000 Heritage Room is $200,000 with a Maintenance Fund gift of $50,000
$125,000 Circulation Desk is $100,000 with a Maintenance Fund gift of $25,000
$75,000 Library Art Project*
$65,000 Medium Group Study Rooms (3) are $50,000 with a Maintenance Fund gift of $15K
$32,000 Small Group Study Rooms (2) are $25K with a Maintenance Fund support of $7K
$15,000 Reading Room tables (8)
$10,000 Reading Room Study Nooks/ Booth Seating (4)
$5,000 Study Corrals (20)
A gift towards the Library Art Fund will continue Sister Augusta Zimmer's legacy of students and faculty creating art together to beautify campus and glorify God.