Mount St. Joseph University proudly announces Director of the Wellness Center, Jaimi Cabrera as the July "Pride of the Lions!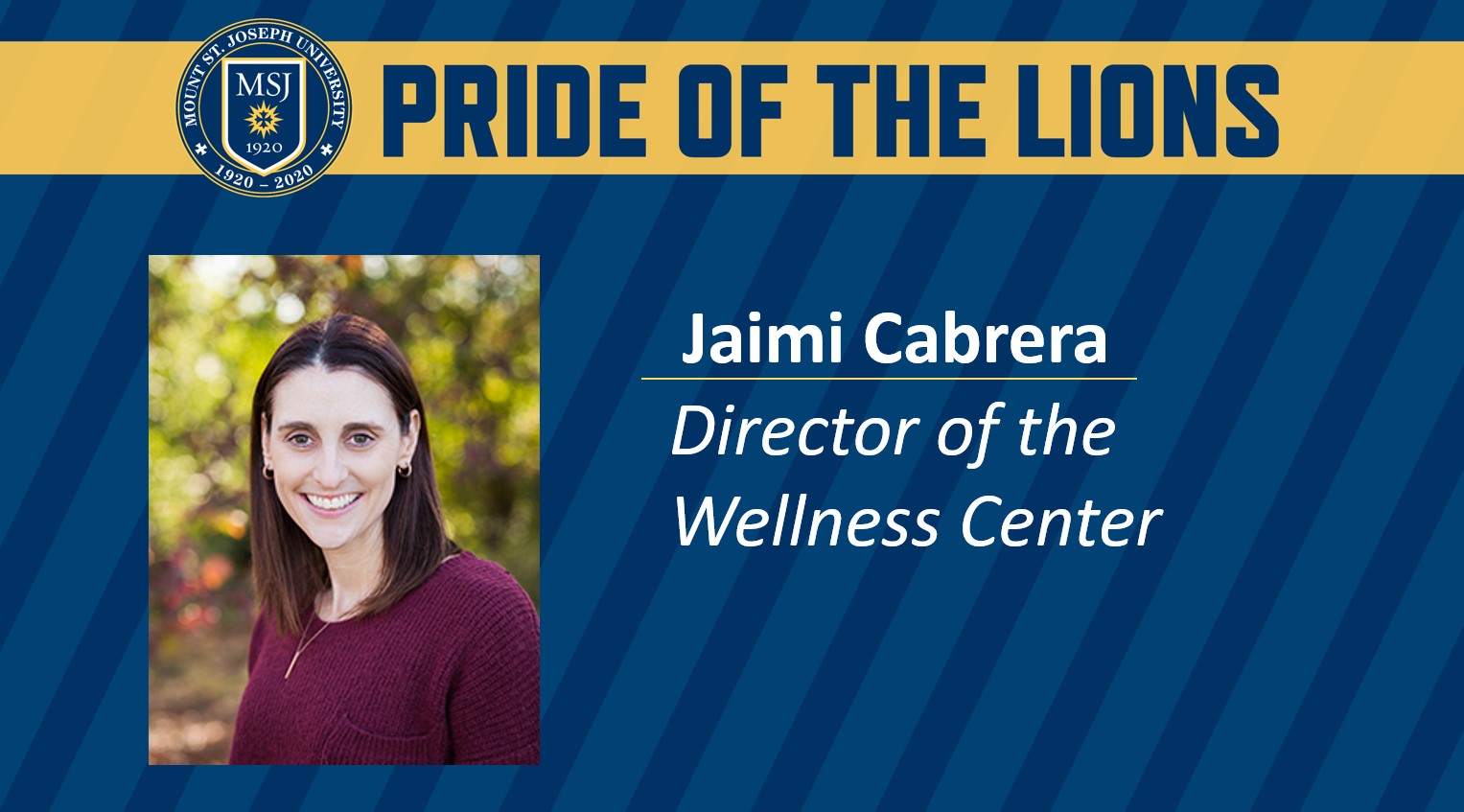 Dear Mount Community,
Jaimi Cabrera has been a member of the Mount Community since Jan. 2023, as the Director of the Wellness Center. As a licensed independent social worker, she has more than 15 years of experience in the areas of mental health treatment and prevention.
Over the last six months, Jaimi has worked with the campus community and President's Cabinet to systematically evaluate the services provided by the Wellness Center and to develop a partnership with TriHealth, which will allow us to provide expanded services to the Mount Community starting in 2023-2024 Academic Year.
Please join me in thanking Jaimi for "Lighting the Way" and promoting excellence in Health and Wellness!
Sincerely,
H. James Williams, Ph.D.
President