Mount St. Joseph University excitedly announces that its 2022 digital issue of Mount News Magazine: Light the Way is now available!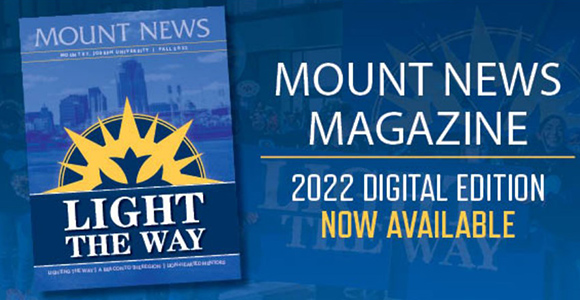 For more than 100 years, Mount St. Joseph University has equipped its students to Climb Higher, taking their education, careers, and lives to new heights. The journey, for many, requires the Heart of a Lion, and they courageously overcome challenges to succeed. 
Why do members of the Mount Community take the climb? Because there is darkness, we're on a mission to share the light. Our students, alumni, faculty, and staff fight for our communities, shine a light on injustice, go beyond our borders to serve the common good, and build a better world—to Light The Way.
This issue is packed with stories from the Mount Community—students, alumni, and exciting initiatives. We invite you to read our digital Mount News publication here!