Interested in Service Learning at Mount St. Joseph University?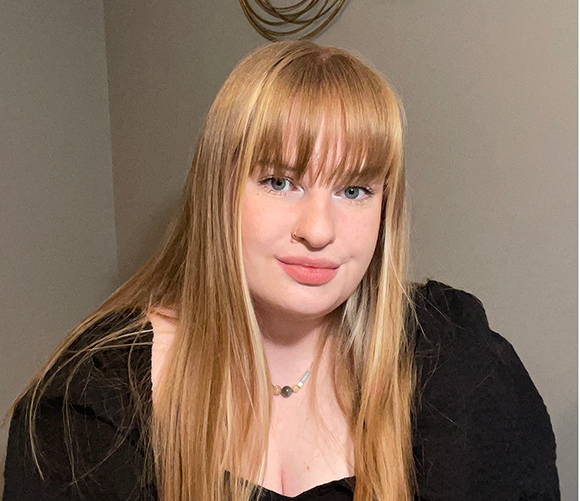 Service learning at the Mount is defined as community service combined with academics and structured reflection. Students complete 30+ hours of service with a community partner that directly relates to their in-class learning objectives, and better yet? Students can gain credits doing so.
While Service Learning exists to help students gain community experience, the Career & Experiential Education Center also offers a co-op position for students wanting to gain professional experience related to Service Learning. Tora Coleman,`23, a Criminology major with a minor in Forensic Science took full advantage of this opportunity, and will continue to work in this position throughout the school year.
She was inspired to continue her service-learning journey after her great experience at her own service site last semester.
"I connected my service credit to Victimology, a class required for my major, and used it to explore my interest in Native American archeology," says Tora. "I am passionate about service learning because it gives students a deeper understanding of themselves and their involvement in the community."
Looking for a Co-op Opportunity?
While co-ops can certainly be off campus, Tora applied for an MSJ co-op position to fit her busy schedule.
There are many ways to find a co-op, including using resources like the Career Center and Experiential Education Center. She found her co-op through the student employment emails students receive through their MSJ email, and she easily applied from there.
Tora describes the most meaningful project of her co-op experience in Service Learning thus far.
"The most meaningful project I have been a part of for my co-op so far has been organizing Mount St. Joseph's Welcome Week Service Day. The Welcome Week Service Day is our annual campus-wide service day that invites the Mount community to begin the academic year by living out one of our core values, service to others."
Professional Development
Tora says her co-op has allowed her to gain work experience in a setting she had never experienced before. The "real world" experience has been introduced to her gradually, as well as allowed her to grow in skills such as professional communication.
When asked what her best advice is to students balancing coursework and their co-op or intern position, Tora's keeps an eye on a simple measure: organization.
"Organization can look different for everyone! For me, it is my hardcover planner that I carry with me everywhere. I schedule what I need to get done as well as leave time for myself, which helps me to succeed."
Service Learning Benefits
Service learning fulfills the University's experiential education requirement for graduation.
Service learning is available for students in every academic major.
Students can earn up to three unbilled credit hours for their service learning experiences.
In 2021, service learning students completed $76,500 worth of in-kind service in Greater Cincinnati
To learn more about the co-op, internships, or student worker positions, visit the Career & Experiential Education Center to discover how the Mount's programs can help you gain meaningful experiences to build professionalism, like Tora's.