With the Heart of a Lion, Mount St. Joseph University crossed the Atlantic Ocean to extend its Mission of educating students.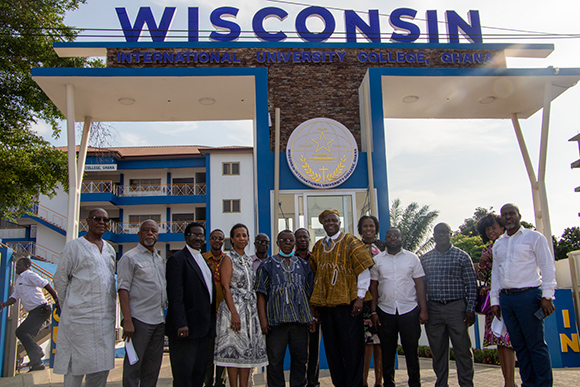 "To fulfill its Mission as a Liberal Arts Catholic University, the Mount continues to respond to the call of the Gospel to bring the Good News to people far and near, so as to extend its professional curricula that emphasize values, integrity, and social responsibility." – Rev. John Amankwah, Ph.D., associate professor in the Department of Communication and New Media Studies.
On June 20, 2022, the President of Mount St. Joseph University, Dr. H. James Williams, the First Lady, Mrs. Carole Williams, and Rev. John Amankwah, Ph.D. (Fr. John) associate professor of Communication & New Media Studies journeyed to Ghana to meet with members of Wisconsin International University College of Ghana (WIUC) to explore the possibilities of future educational cooperation and partnership.
The goal of these potential partnerships is for institutions to work together to exchange information to improve quality of offerings, and to help strengthen international networks. The benefits from this partnership include:
Fulfilling the mission of the Mount by serving others.
Sharing of the Mount's values with other institutions.
Increasing our student's population in a competitive landscape.
Increase our financial resource, and share our academic expertise with other academic institutions in a far distant country.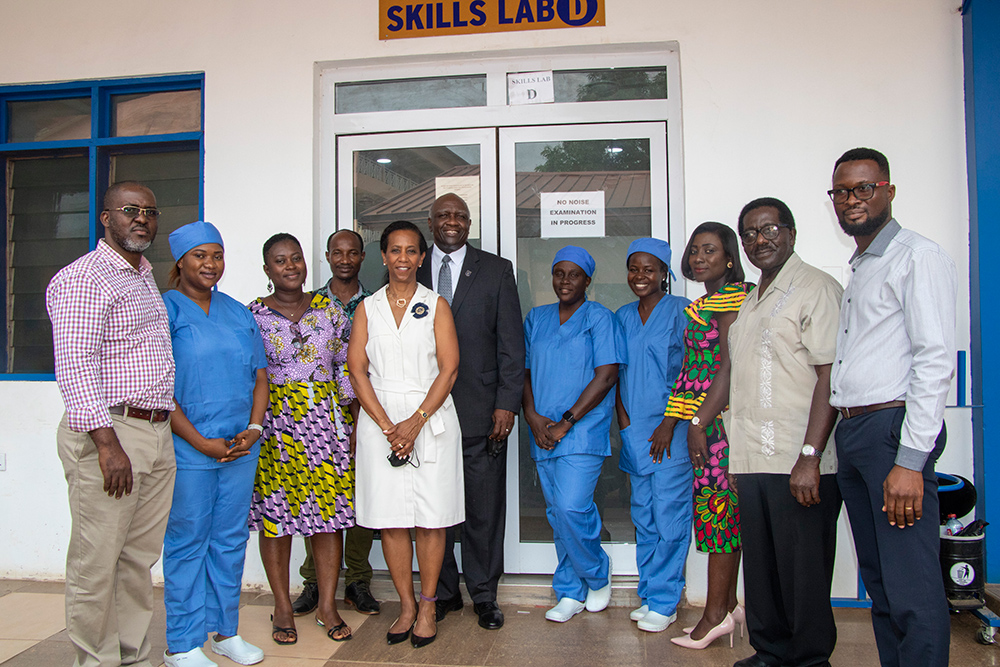 Photo: Dr. H. James Williams, the First Lady, Mrs. Carole Williams, and Fr. John in front of Skills Lab Department at WIUC.
"Our journey was to seek something that would be good and beneficial for the Mount, that is, to open the Mount to another country and share our values in the area of education," says Fr. John. "Further, as an institution that has been in existence for one hundred years, it was time to venture into the unknown to explore, discover, and engage other academic institutions and learn about their academic culture, offer our expertise, and humbly receive theirs and to do all these things on an equal basis."  
Initially, the Mount seeks to look at partnership opportunities for the outstanding nursing programs at the two universities; the hope is to extend the partnership to the two Universities' School and Departments of Business Administration with a focus on the Masters of Science in Organizational Leadership (MSOL).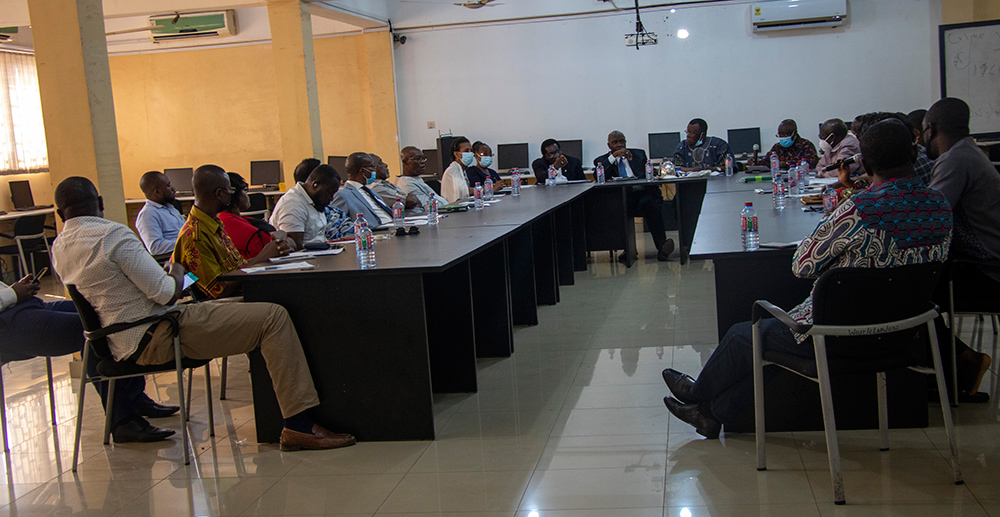 "For the President, Dr. Williams, the First Lady, Carole Williams and I, the journey was to be a global benchmark on the soul of the Mount as it seeks to dare to risk a caring response to other foreign students and our students who may one day share their ideas together," Fr. John adds.
More About Fr. John Amankwah
Born in Ghana and a naturalized citizen of the United States of America, Professor Amankwah was ordained as a Catholic priest June 30, 1979 and spent the first two years working in the parish. In 1995, Rev. Dr. Amankwah came to the United States to study at Duquesne University where he graduated with master's degrees in corporate communication and social and public policy. He also holds a Ph.D. in Communication and Rhetorical Studies from Duquesne. Before coming to the Mount, he taught at Duquesne and the University of Pittsburgh.
Fr. John teaches various coursework in the Communication & New Media Studies program. In this major, you'll learn to persuade, influence, negotiate, generate and adapt ideas, all taught by our expert faculty. There is ample opportunity for practical experience in a variety of communication fields, including journalism, advertising and public relations. For more information about this program, visit the Communication & New Media Studies page.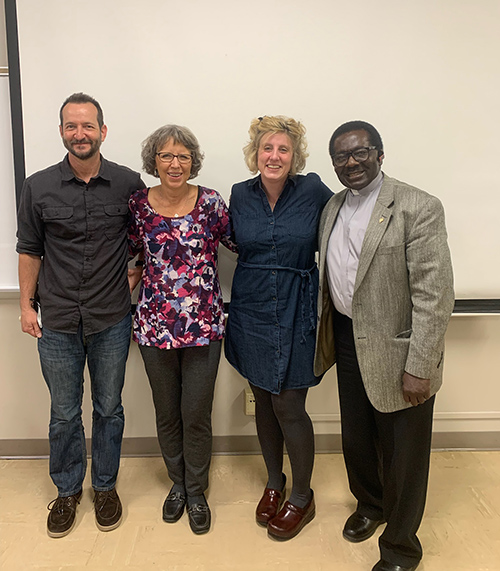 Photo: Communication & New Media Studies expert faculty.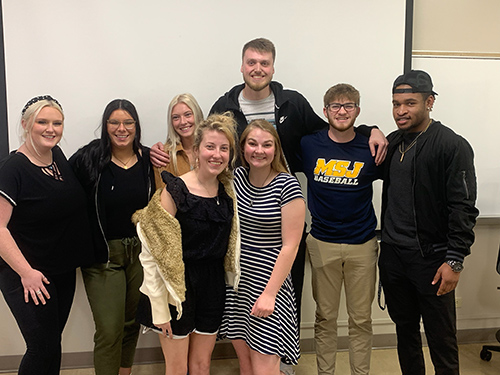 Photo: Communication & New Media Studies graduating class of 2022.