American poet and activist Nikki Giovanni returned to Mount St. Joseph University to perform for National Poetry Month, after her time as a creative writing professor in 1985.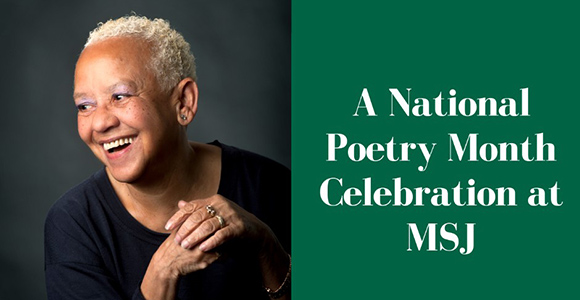 American poet Nikki Giovanni returned to her old stomping grounds at Mount St. Joseph University on Monday, April 4 to celebrate National Poetry Month after her time as a creative writing professor at Mount St. Joseph University in 1985.
Performing alongside Giovanni was poet William Roberts who emphasized this opportunity as a monumental experience.
A poet, writer, commentator, activist, and educator, Giovanni's work touches on topics such as race and social issues, defining the African American voice since the 1960s and beyond. According to the poetryfoundation.org, Giovanni has published "numerous collections of poetry—from her first self-published volume Black Feeling Black Talk (1968) to New York Times best-seller Bicycles: Love Poems (2009)—several works of nonfiction and children's literature, and multiple recordings, including the Emmy-award nominated The Nikki Giovanni Poetry Collection (2004)." She currently serves as a University Distinguished Professor in the Department of English at Virginia Tech.
Giovanni offers some inspiring words for those who are following in her footsteps.
"I just stand for truth as I see it," she tells WLWT5. "I think that the truth is important, and I think we have to get used to saying what we believe. What we believe, not what somebody else thinks we should say. But, what we think we should say."
To read more about Nikki Giovanni's work and its importance to her, visit this article: WLWT5: Cincinnati icon, poet and activist, Nikki Giovanni speaks at Mount St. Joseph