MSJ sophomores, Cornell Beachem and Antonio McCloud advance to wrestling nationals this weekend.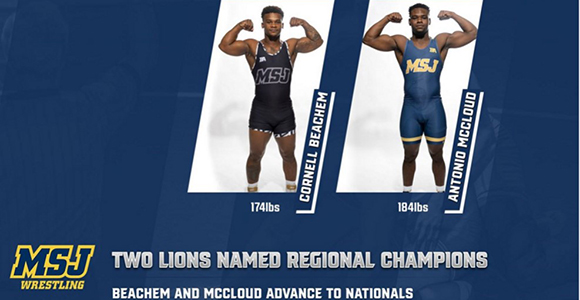 Mount St. Joseph University has been named the No. 14 wrestling program in the country, and MSJ wrestling athletes Cornell Beachem and Antonio McCloud are headed to nationals this weekend in Cedar Rapids, Iowa.
"Cornell Beachem Jr. is a junior from Winton Woods who is ranked No. 1 in the nation at 174 pounds and has yet to lose a match in his MSJU career. Antonio McCloud is a senior from Elder who was a 2018 All-American and currently ranked No. 5 in the country at 184 pounds."
Check out the Local 12 article here: Local 12: Big news for Mount St. Joseph University wrestling