The Mount community has been saddened to learn of the passing of our own Jacob Crabill.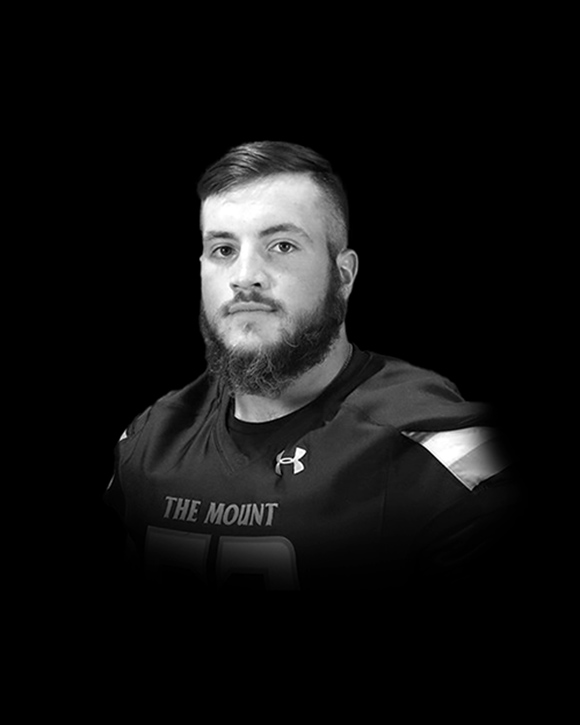 The Mount community has been saddened to learn of the passing of our own Jacob Crabill. News struck on the evening of March 6 that Crabill died in a fatal car accident.
Born in 2002, Crabill was 19 years old and grew up in Murfreesboro, Tenn., with his brother Wyatt. After graduating from Oakland High School in 2020, Crabill continued his academic and athletic paths at Mount St. Joseph University.
Crabill was in his sophomore year at the Mount, making academics just as important as football. He was majoring in criminology.
Athletically, Crabill loved football and joined the Mount's team playing linebacker. Head coach Tyler Hopperton says that "Jacob Crabill was a tough-minded football player who played the game with grit. He loved the game, and he loved his teammates. Jacob showed his love for his teammates by having a great attitude every day and by working as hard as he could to make the team better."
His charismatic attitude can be seen on and off the field with the many friends and acquaintances he had. Longtime friend Charlie Carson met Crabill in sixth grade and was by his side ever since in both football and social life.
Carson shared that "He'd stay by your side day in and day out until he knew you were ok. If he loved you, he loved with everything he's got."
Another friend, Jesse Younce, added, "Jacob was genuine to the core, and he wanted the best for the people around him, and he himself was driven and determined in everything he put his mind to. The kid always would put a smile on people's faces around him no matter where he was or what he was doing. He almost had an old soul and was ingrained with good morals and values and really cared for the people who cared about him. He was a truly good friend and a brother to me."
Personally, I remember there was never a time he wasn't smiling and singing. He had a heart full of music. His favorite song was definitely "Who's Your Daddy?" by Toby Keith.
The one thing that numerous people recalled about Crabill is that he never met a stranger. He was always making an effort to get to know everyone.