Mount St. Joseph University student, Devin Young is growing his custom shoe business, capturing the attention of Bengals players and fans.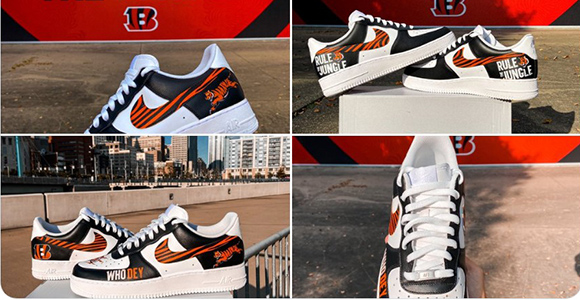 For this MSJ student, what began as a hobby has turned into a viable business opportunity.
Mount St. Joseph University student basketball athlete, Devin Young showcases his Cincinnati Bengals pride by developing and growing his custom shoe business with a variety of designs.
"Right before the season started, I decided to take out a little bit my own money and make a Bengals pair because I was really wanting to show my pride for the Bengals and that pair just blew up on Twitter," Young tells Spectrum News 1. "And ever since then I've just been non-stop with Bengals fans, even players reaching out to me about getting some stuff done."
Young is seeing a huge interest from Bengals fans this season, and even the players themselves. In fact, starting left guard Quinton Spain, has already purchased several custom pairs.
To read more about Devin Young's creations, check out this article from Spectrum News 1: College Student Creates Custom Bengals Shoes