MSJ alumna Sarah Kent receives recognition for her interpreter role at The Summit.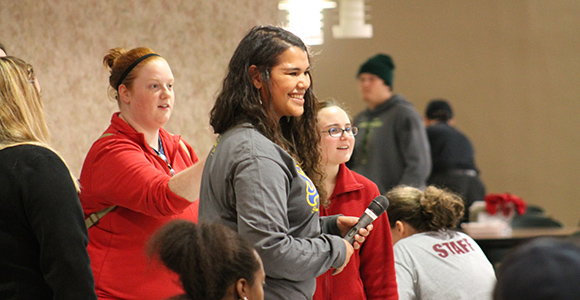 Sarah Kent, outreach manager for Great Parks Nature Center at The Summit has recently been named Outstanding New Interpreter of 2021 by the National Association for Interpretation (NAI).
Interpreters provide meaningful interactive programming for visitors with visuals and materials to enhance the experience. "Interpreters connect visitors to important natural, cultural, and historical resources at parks, nature centers, historical sites, aquariums, zoos, and anywhere that people come to learn about places," according to the NAI.
"I was very shocked and really grateful," Kent tells WVXU. "I did not expect to get a national award ever so it was just something that was really rewarding to me and made me feel like I was doing the work I should be doing."
To read more details on Kent's achievement, visit WVXU News: Roselawn Great Parks Interpreter Wins National Recognition