Dr. Gene Kritsky collaborates with renowned graphic novelist, Peter Kuper for the New York Public Library "INterSECTS" exhibition.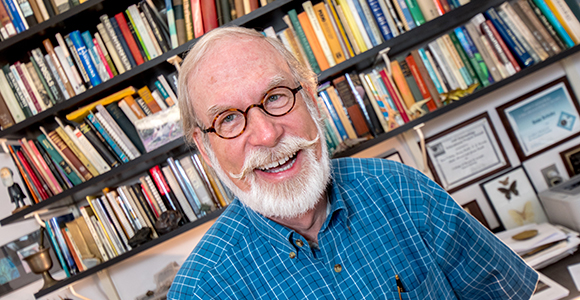 According to the New York Public Library, the INterSECTS exhibit features Peter Kuper's intricate drawings of a variety of insects, including bees, ants, cicadas, butterflies, silkworms, beetles, dragonflies, and more, interacting with the various rooms of the Library's 42nd Street building.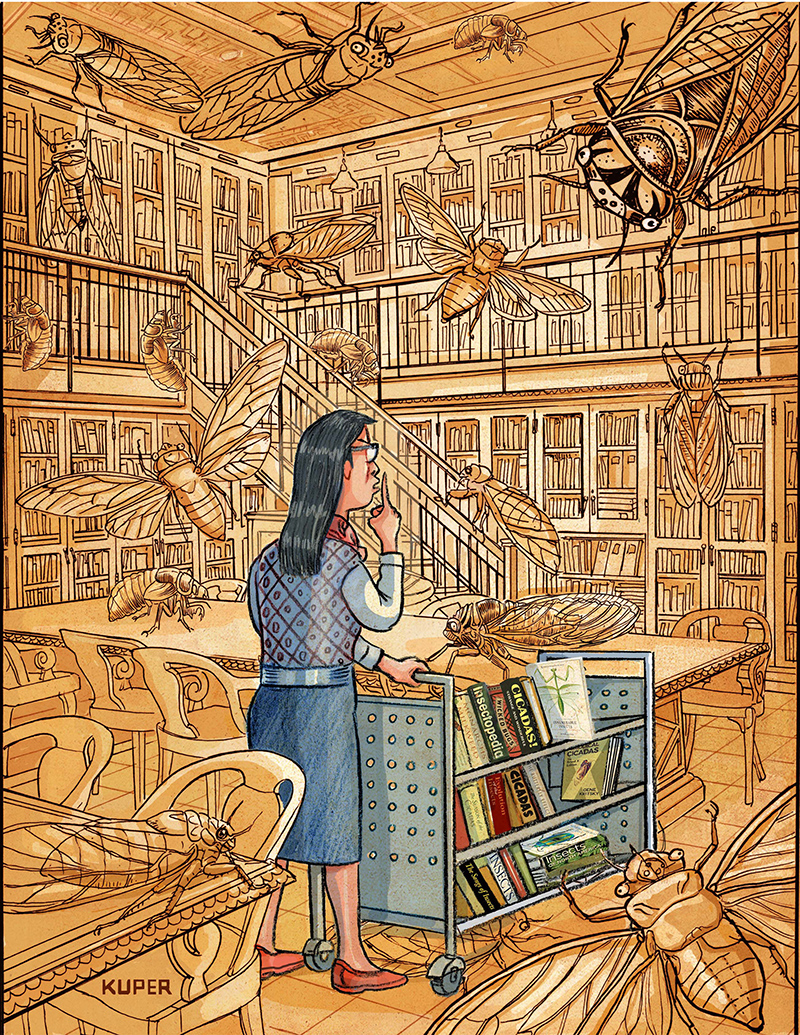 Peter Kuper's graphic: Cover for the August 2021 issue of the American Bystander Comedy Magazine.
The exhibit also features an audio tour, including commentary on individual insects from the field's top experts. Cicada expert Dr. Gene Kritsky, Dean of Behavioral & Natural Sciences at the Mount, provided commentary on cicadas.
"I first started working with Peter back in October," says Dr. Kritsky. "A mutual friend put us in touch with each other, but I knew of his fine work when the New Yorker published his periodical cicada cartoon in New York in their May 24 issue.  So when Peter invited me to be part of the exhibit, I was happy to accept. I helped by reviewing text that accompanied some of the art, and I recorded sound bites for visitors to access with their smartphone as they tour the exhibit."​
To read more background about the exhibit, visit this article: New York Public Library: Renowned Graphic Novelist Peter Kuper Brings A Bug's-Eye View of Classic Architecture To The New York Public Library in New Exhibition INterSECTS.
To listen to Dr. Kritsky's audio guide on cicadas for the exhibit, visit the INterSECTS Audio Guide.