High school sophomores from around the tristate dive into the publishing world as they share their writing beyond the classroom and into the hands of the Mount English faculty for the 25th year.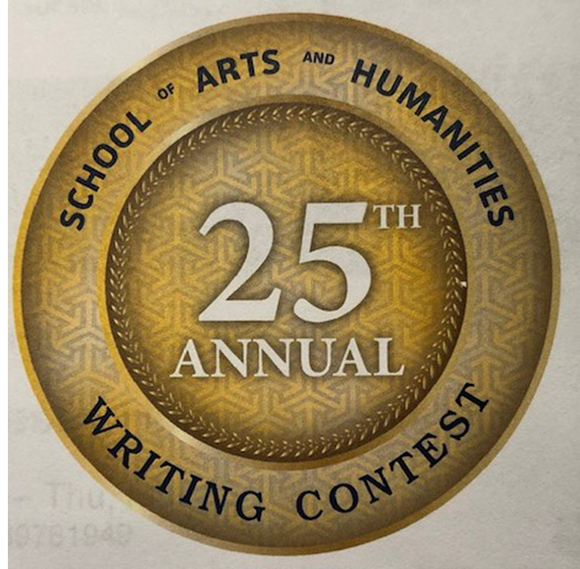 The School of Arts and Humanities High School Writing Contest was held on March 24, reaching its 25th year milestone, where high school sophomores, parents, Mount faculty, and Mount student co-judges participated in a ceremony via zoom to announce the selections from the writings of nine winners.
The writing contest was brought to life by English faculty who wanted to inspire high school sophomores to continue to grow as creative writers by sharing their work with college professors and their peers. This ceremony affirms the dedication of parents and teachers who foster creativity among these teens, and inspires students of the same age to continue to grow as creative, talented writers among their peers.
Thus, an invitation goes out each year to sophomore English teachers in schools within the tristate area asking their students to submit work in one of three categories: personal essay, poetry and short fiction.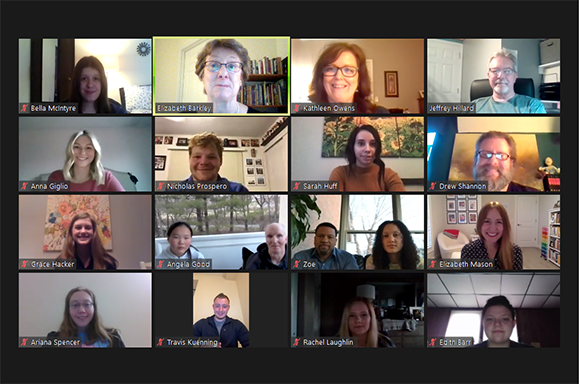 "We look forward to this event every year, but 25 is an achievement," says Dr. Elizabeth Barkley, Ph.D., Professor and Department Chair of Liberal Arts. "It's rewarding to realize that we have been hosting this for a quarter of a century. Faculty love to collaborate with Mount students as our co-judges. Names of writers and schools are removed from entries, so it is always a treat for us to meet the students whose anonymous work we have read. Our student judges enjoy reading the creative work of younger writers and working with Mount English faculty as peers in deciding award-winners."
According to Dr. Barkley, all participants received a certificate, and all winners received a certificate for their category and a $100 check for the winner. Two honorable mentions received a $50 check in each category. The department is eager to get back to hosting this ceremony in person next year to engage and network with students, parents and teachers in person during the event.
Winners of the 2021 High School Writing Contest 
~ Personal Essay ~
First Place: Zoe Scott Lebanon
Honorable Mention: Rimel Kamran Summit Country Day
Honorable Mention: Nicholas Prospero Covington Catholic
~ Fiction ~
First Place: Angela Good Summit Country Day
Honorable Mention: Grace Hacker Lebanon
Honorable Mention: Camryn Miller Notre Dame
~ Poetry ~
First Place: Ana Isabella Orta Summit Country Day
Honorable Mention: Katie Fisher Lebanon
Honorable Mention: Sydney Howard Cincinnati Christian
Participating high schools of the 2021 High School Writing Contest 
Cincinnati Christian Schools
Covington Catholic High School
Franklin County High School
Lebanon High School
Northwest High School (Maryland)
Notre Dame Academy
Oldenburg Academy
Seton High School
St. Xavier High School
Taylor High School
The Summit Country Day School
Interested in pursuing a degree in Liberal Arts, or a minor in Creative Writing?  Visit the Department of Liberal Arts page to learn more.