I am home, but I still want to go home.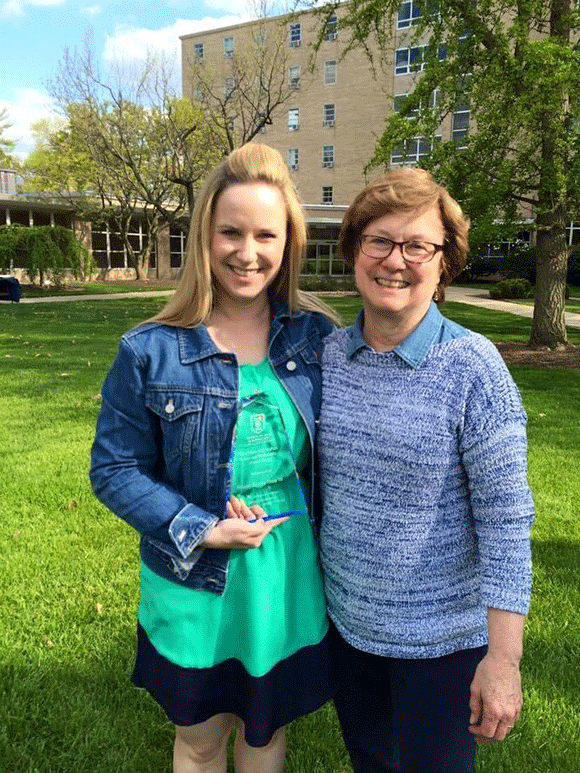 I am home, but I still want to go home. During the last 350 or so days since March 16, I have been home so much. So much. Work from home, help to "teach" my second-grade daughter from home, entertain my four-year-old son at home, learn to cook more creatively at home, work out at home in my modified gym basement, Zoom from home. Home, home, home. So why do I still have this desire to go home? So many of the traditions that feel like home have been put aside with this pandemic.
Home to me is walking into the smell of the Thanksgiving turkey roasting in the oven at my mom's house, surrounded by my sisters, and all our extended family. It is taking turns eating the skin off the turkey as my mom carves it.
Home is Dec. 26. Every year I host my mom and two sisters (one a Mount alum and one a Mount professor!) for our family Christmas. I proudly prepare a charcuterie board, too many snacks for the nieces and nephews, ample drinks (you decide what those are), and colorfully wrapped presents, all mismatched in holiday wrapping paper under the tree.
Home is also a place to me. Home is Mount St. Joseph University.
It is driving down Delhi Ave, just past Katiebud Drive, and seeing the MSJU flagpole banners and realizing the campus is just over the hill.
Home to me is visiting my past professors at MSJU. Professors Jeff Hillard, Linda Wheeler, Drew Shannon, Jim Bodle--all familiar faces who always take the time to stop what they are doing and greet me. It is walking across the quad for a delicious meal in the Dining Hall while undoubtedly running into familiar faces along the way. I fondly remember the sandwiches in the Dining Hall, the "good ice" from the water machine, and the soft serve ice cream in the small dessert cups.
Home is also walking down the hallway to the Humanities Department and seeing Kathy Owens' seasonally decorated office space and hearing the low hum of her radio.
When I can go home next, I look forward to seeing the new Centennial Field House. The campus is so vibrant and inviting. That is not something I appreciated when I was a student 13 years ago. As I have learned ever so well these past 332 days, you never want something more than when you cannot have it.
Although the wait is still happening, what I do know is that when it is time to go home, to MSJU or to my mom's or to welcome my family to my home, the love will have never waned. In fact, I believe it will be stronger.
Photo: Annie Horn in the quad, holding her 2015 Sister Peg McPeak Arts & Humanities Alumni Award, with her mom, Buffy Barkley, Professor of English. 
Annie Horn, a 2008 Communications graduate, was a writer and associate editor for Dateline. As Program Director for Girls on the Run Greater Cincinnati, Annie is responsible for ensuring high-quality implementation of the GOTR and Heart & Sole (H&S) programs in the council's 12-county territory in Ohio, Kentucky, and Indiana. Annie oversees all aspects of program delivery, such as delivery of GOTR's and H&S's 10-week curriculum, community and family engagement, ongoing site monitoring, supporting the end-of season 5K, and evaluations to measure program effectiveness and impact.